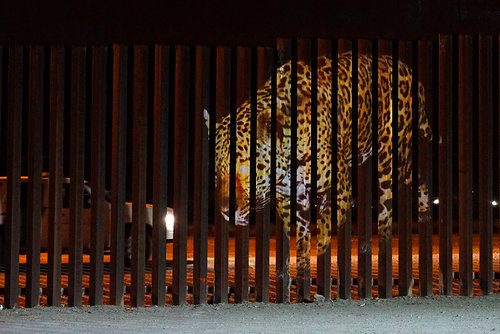 ---
In 2017's movie "Wonder," a little boy named Auggie with a rare medical facial deformity endures relentless bullying at school. Mr. Browne, his fifth-grade teacher, introduces the class to precepts. The first one is "When given the chance to be right or be kind, choose kind." Unfortunately, Auggie's classmates do not make kindness their first choice.
Auggie's teacher is reiterating the Judaic principle of gemilut chasadim, or acts of loving kindness. It is considered a mitzvah that an individual completes gemilut chasadim without the anticipation of receiving something in return.
For the past 55 years, Paradise Valley artist, Beth Ames Swartz, has created art as a response to the world around her.
"Tikkun olam, repairing the world, has been the basis of all my work," says Swartz, who grew up in a Jewish home in New York City. "My father and mother were mitzvah doers – they were good deed doers each in their own way. So I was brought up that way."
She collaborated with Phoenix's Cutler-Plotkin Jewish Heritage Center leaders to design a three-year tikkun olam-themed exhibit.
"Tikkun Olam I: Repairing the World" featured "Beth Ames Swartz Select Artworks: 1962-2016" in October 2016.
Artists Janet deBerge Lange, Carolyn Lavender, Ann Morton and Lauren Strohacker star in "Tikkun Olam II: Repairing the World," exhibit, which runs through Jan. 30.
"All four of these artists … share a commitment to wanting to raise the consciousness that people can find a way to fix what is broken," says Jeffrey Schesnol, associate director and exhibit curator of Arizona Jewish Historical Society, housed at the Center. "There are ways to do it. And there is a way to turn what is discarded by one element of our society into something that is desired by another element of our society."
Ann Morton's work perfectly demonstrates that concept. Like a magician, she transforms items that many consider trash, into treasures. Her work highlights how much we consume and throw away and how much of it can be repurposed.
Morton's expansive fabric wall hanging appears to be random cloth squares stitched together. Once seen from a distance, though, it reveals the beautifully nuanced face of a man wearing glasses, "Josef." She employs more unwanted clothing donations to create another masterfully stitched tapestry of a woman, "Michelle."
Carolyn Lavender focuses on humans' contradictory relationship with the animal kingdom. Pencil renderings of real animals juxtaposed with animal statues grace Lavender's works. She also incorporates items from the natural world, collecting delicate egg shells and insect carcasses, displayed in spice jars, to show just how rich in nature one's backyard can be. Her yard, a Certified Wildlife Habitat, is registered through the National Wildlife Federation. Anyone can apply for their yard to become a wildlife habitat by promising to adhere to certain sustainability practices.
Janet deBerge Lange's "Quilt" series consists of quilts made of rainbow-colored metal squares, cut from antique tins.
The largest, a more than 6-by-9-foot wall panel, displays a snake's body weaving in and out of vintage advertisements of young women and girls. Good and evil are intertwined. In the middle of this particularly stunning quilt, one word is spelled out, "Pursuit." Janet's works draw attention to oppression and justice, in our everyday world.
Lauren Strohacker utilizes the power of video to communicate her message. Her pictures of the Northern Jaguar incorporated into video rivet the audience. She shines awareness on species displaced by humans' influence and infringement on their world.
Lauren considers herself an eco-political artist.
"I was invited by Beth Ames Swartz and chose to participate because of the thematic of the show to 'not stand idly by,'" Strohacker says.
"When you take that [tikkun olam] in conjunction with the Lo Ta'amod Al Dam Rei'echa, you shall not stand idly by, what that says to you is when you see an injustice, when you see something that is begging to be fixed, it needs to be dealt with," Schesnol says.
"Tikkun Olam III," opening in October 2018, will showcase the work of Scottsdale environmental artist Joan Baron.
"Tikkun olam is a very important part of our learning process as Jews and equally important to share this awareness with others," said Baron. "Artful expression offers the viewer ways of exploring moral issues of our times through a different path or lens."
The Arizona Jewish Historical Society's renovated space gives the community a high-end venue to experience and appreciate local art in the heart of downtown Phoenix.
"I was told when I was younger I was an idealist. I didn't know what that meant then but it is true," said artist deBerge Lange. "I can't even begin to imagine what our world would be like if we used our human essence to repair [it]."
As the Talmud says: "The highest form of wisdom is kindness."
And in the movie "Wonder," Auggie's classmates eventually wise up, showing their ability to change and demonstrate true humanity.
SIDEBAR:
Tikkun Olam II
Where: Arizona Jewish Historical Society Cutler-Plotkin Jewish Heritage Center
122 E. Culver St., Phoenix
When: Exhibit open noon–3 pm Tuesdays and Thursdays; 6–9 pm 1st and 3rd Fridays through
Jan. 30.
Tickets: $5 per person
Information: 602-241-7870 or azjhs.org

---
---