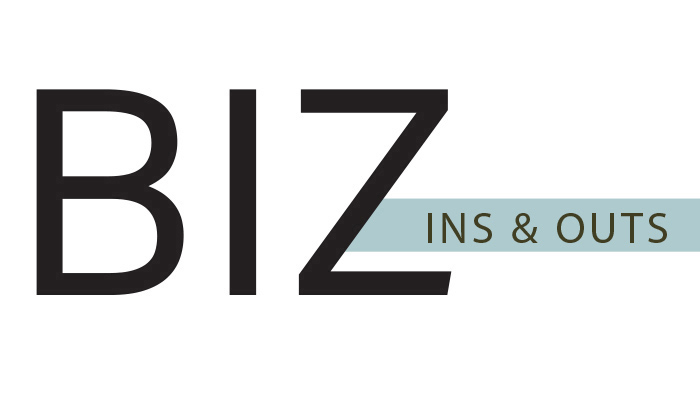 ---
Janice Dinner elected to leadership term at JFCS
The Board of Governors for Jewish Family & Children's Service is pleased to announce that Janice Dinner has been elected to serve a three-year term. In this role, Janice will be collaborating with other members of the Board of Governors to carry out JFCS' mission to strengthen the community by providing quality behavioral health and social services to people of all ages in accordance with a Jewish value system that cares for all humanity.
"On behalf of Paul E. Stander, M.D., MBA, our board chair, and the other members of
our Board of Governors, we are honored to have Janice Dinner as part of our volunteer
leadership here at Jewish Family & Children's Service," says Lorrie Henderson, PhD, MBA, president and CEO of JFCS. "Her knowledge of the health and social services community and her years of advisory experience will be a tremendous asset to our organization."
In addition to her role on the JFCS Board of Governors, Janice also serves on the boards for the Arizona Association of Health Lawyers and the Southwest Center for HIV/AIDS.
"I have long known the important role that JFCS plays in our community, and I am thrilled to join with the other board members to further the mission," says Janice. jfcsaz.org
Schmooze to continue programming for AVIV
AVIV of Arizona will officially dissolve on January 1, 2018. AVIV's board of directors and membership recently approved the dissolution. Schmooze will absorb the traditional programming of AVIV of Arizona. The two organizations formed a partnership alliance in 2016 and co-sponsored successful joint events.
AVIV of Arizona, the Valley's original LGBT Jewish chavurah, was formed in 1995 to provide religious services and social events to those who felt excluded from mainstream Judaism.
Schmooze, an inclusive Jewish organization, brings together Jewish singles and couples in their 30s and 40s and young families in their 20s through 40s through regular social events, and will integrate AVIV's programming for all ages into their event schedule. Schmooze recently received 501(c)(3) nonprofit charity organizational status from the IRS.
In recent years, the Phoenix area reform and some conservative synagogues are openly inclusive and welcoming to the LGBT community. Many of AVIV's former members now attend services and events at the Phoenix area synagogues. azschmooze.com
Valley Beit Midrash welcomes Dr. Jacqueline Schenkein to board
Dr. Jacqueline Schenkein has joined Valley Beit Midrash's board of directors.
Dr. Schenkein attended Sarah Lawrence College and The Mount Sinai School of Medicine, followed by a pediatric residency at Mount Sinai Hospital in New York City and Jackson Memorial Hospital-University of Miami School of Medicine. She completed a Pediatric Gastroenterology, Hepatology and Nutrition Fellowship at Children's Hospital of Philadelphia. Dr. Schenkein moved to Phoenix in 1983. She served as medical co-chairperson of the Arizona Chapter of the Crohn's and Colitis Foundation for six years. She had a solo practice for 20 years, and for the next 10 years was a member of the Pediatric Gastroenterology group at Phoenix Children's Hospital. She and her husband, Dr. Michael Schwimmer, are members of Temple Chai. valleybeitmidrash.org
Jewish Free Loan staff continues International leadership roles
Recently, several representatives from Jewish Free Loan attended the 35th annual conference of the International Association of Jewish Free Loans in San Francisco, CA to learn from and network with colleagues from around North America. During the conference, JFL's Associate Executive Director Ellen Friedman Sacks was formally elected a vice president of the IAJFL Executive Committee, which oversees all activities of the association. JFL's Executive Director Tina Sheinbein is now the Immediate past president of the IAJFL Executive Committee having served two very successful years as the organization's president.
In addition to continuing leadership roles within the IAJFL, Phoenix was asked to present and/or participate in three separate workshops at this year's conference. JFL board member, Carole Zeichick, participated on a panel of free loan donors, Tina Sheinbein lead a workshop on building strong boards, and Ellen Friedman Sacks facilitated a discussion on marketing and outreach.
Other Jewish Free Loan representatives from Phoenix included current and emeriti board members Ron Blau, Ira Shapiro and Fred Wabnik. jewishfreeloan.org
Valley of the Sun JCC Shemesh Camps receive ACA accreditation
"ACA accreditation means that Shemesh Camp at the J submitted to a thorough review of its operations, from staff qualifications and training to emergency management, and that it has complied with the highest standards in the industry," said Cindy Moore, member of the ACA National Standards Commission.
Shemesh Camp at the J participated in an ACA accreditation visit in July. The agency reviewed more than 300 government-recognized health and safety standards of the camp industry. The accreditation program has a fifty-year history and is continually evaluated and updated to reflect current best practice in camps.
"We have incredibly hard-working staff, amazing facilities and engaging programs and this accreditation by the ACA recognizes our efforts to bring the best possible camp program and experience to the community," said Megan Rich, director of youth and camps for the Valley of the Sun JCC.
Shemesh Camps at The J offer a year-round camp program with 10 full weeks of summer camp, School's Out Days and holiday camps. vosjcc.org/shemeshcamps
IAC – Arizona seeks new regional director
The Israeli American Council – Arizona is working to find a new regional director since Shahar Edry was appointed to a national position in 2017. The members who will lead the IAC Arizona in the interim are Susan Bondy, Sigal Urman, Nachum Erlich and Donna Barkel.
Susan Bondy grew up on Kibbutz Sasa in the upper Galilee – one mile from the Lebanese border, and to this day, "home" to Susan is Sasa. From 2004 to 2008 Susan volunteered full time for the Israeli Consulate in New York. She worked on many projects and was a co-founder of the Brand Israel Group. Recently Susan was offered and has accepted the position of board chair of the IAC Arizona. "This is so exciting" she says. "Now I have a chance to bring Israeliness to Arizona."
Sigal Urman moved to Arizona 9 years ago. "It took me some time to understand that I needed to do something here for the future of my children and that's how Shevet Shemesh was born. To arrive every Sunday and see the 80 tribe children in their khaki uniforms singing Hatikva and the Scouts anthem brings a tear to my eye every time," she says. "I am proud to be the head of the troop and proud to be part of the wonderful community of Phoenix, Arizona. I joined the IAC council in Arizona with the belief that together we can take our community to new heights and strengthen the bonds of the Israeli Americans."
Nachum Erlich grew up in Ramat Gan and Bnei Berak, Israel. He was a yeshiva bocher until he decided to join the IDF. This reason he joined the IAC was for his four children. Nachum feels, "…the younger generation of American Jews and Israeli American Jews are losing their connection with the state of Israel. It is up to us to change this unfortunate disconnect and bring Israel here to the local community." Nachum has been involved in the IAC since it started in Arizona.
Donna Barkel was born in Petach Tiqva , Israel and grew up in Hertzelia and Arad.
She moved to Arizona 3 years ago. "Israel will always be my home, but I'm also realistic and realize that with all the love my kids have for Israel – the USA is their home now," she says. "I am proud and excited to be a part of the IAC, and looking forward to making a difference, to welcoming each one in our community, and bringing as much of Israel that I can – to the States." israeliamerican.org/arizona

---
---