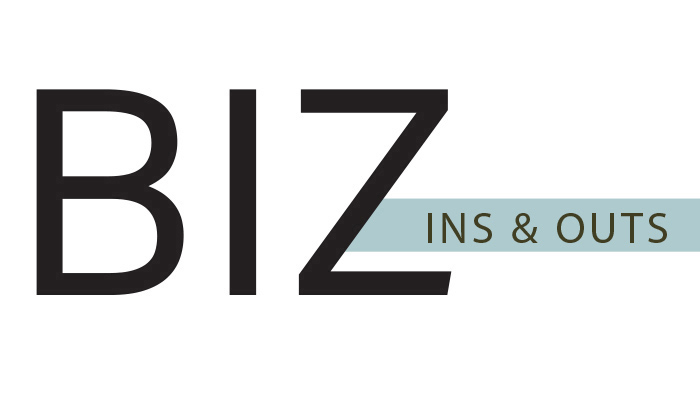 ---
Common Sense welcomes Arizona director
Common Sense announced on Dec. 10, 2018 that Ilana Lowery is taking on the role of Arizona director, responsible for driving a strategic effort to build Common Sense's presence, philanthropic base and strategic partnerships throughout the state. Common Sense is an independent nonprofit organization dedicated to helping kids thrive in a rapidly changing world.
"We're thrilled to have someone with Ilana's breadth of experience take on this position," says James Steyer, CEO and founder of Common Sense. "Ilana's journalism, nonprofit and community leadership background, along with her commitment to kids, education and digital media, suit her ideally to lead the important work we do to help parents and families in Arizona and beyond."
A 30-year media veteran, Lowery is the former editor-in-chief of the Phoenix Business Journal, where she served in that position for 15 years. Prior to her role as chief editor, the Chicago native also served as managing editor for six years. She started there in 1995 as a reporter and projects editor for a total of 23 years at the publication.
Lowery also is an adjunct professor at Arizona State University's Walter Cronkite School of Journalism and Mass Communications, where she teaches a variety of journalism courses.
"I am beyond thrilled to work for an organization like Common Sense Media," Lowery says. "The mission of Common Sense immediately struck a chord with me as someone who has been a part of the changing media landscape and has seen a dramatic – not necessarily positive – shift in how parents and young people use digital technology. The advocacy efforts and education goals of Common Sense Media are more important than ever as we try to navigate through this digital revolution. We have to make better, smarter decisions for the kids growing up in the digital age."
SRS celebrates recent promotion
SRS Real Estate Partners is pleased to announce the promotion of Sean Lieb to first vice president in the Phoenix office.
Sean joined SRS in 2017 and has quickly become a strong member of the Phoenix team. Sean is known for diligently pursuing tenants for his client's projects and for his tenacity to get deals done.
"Sean has leveraged his local market knowledge and deep family history in the real estate industry to bring new clients to SRS," says Ed Beeh, executive vice president and market leader in the Phoenix office. "We are very proud of Sean's accomplishments and what he has brought to our team."
Changes at Mt. Sinai
Sandy Rife retired as Mt. Sinai Cemetery's general manager at the end of 2018. Ira Mann will be stepping into the role effective January 1.
Sandy has been with Mt. Sinai since opening day in February 2005. She took over as general manager in 2009. Her first priority was to make certain that everyone felt welcome at Mt. Sinai, and received the assistance he/she needed along with a hearty dose of compassion, concern and care.
Ira has been an integral part of the Mt. Sinai staff for several years and is looking forward to continuing to provide the same caring, compassionate service that the Jewish community has come to expect.
Ira joined the staff in 2016 and believes he was always meant to be at Mt. Sinai. His engaging smile and warm personality are a winning combination, and families can feel his sincerity and compassion. He goes out of his way to strengthen the cemetery's good will and reputation.
VBM hires new program director
Valley Beit Midrash which brings new, exciting and relevant programming to the Valley Jewish community has hired Sara Hiller to be their new program director.
Born and raised in Massachusetts, Sara graduated cum laude from the University of Massachusetts with a Bachelor of Science in Nursing. She has been a Registered Nurse for 12 years and has spent most of her career in the Emergency Department. In 2016, Sara resigned from her career in order to pursue adult continuing education with a focus in Jewish and religious studies in Jerusalem. With the time spent in Israel, Sara is highly motivated to bring Jewish programming and education to the Greater Phoenix Jewish community.
Pridgett promoted to database coordinator at JFSA
Kiara Pridgett is the new database coordinator at the Jewish Federation of Southern Arizona. She joined JFSA in September 2017 as a part-time administrative assistant for the finance and campaign departments, quickly becoming a full-time staffer. This spring, she joined the internal database conversion team and was promoted to this new position Dec. 1, 2018. She previously worked as a client relationship specialist and legal assistant/receptionist. A native Tucsonan, she holds a bachelor's degree in psychology and a master's in business administration from the University of Phoenix and has owned an event planning company since 2014.
Wendy Cohen named executive director at Experience Matters
Wendy Cohen brings more than 20 years of strategic planning, business development, consensus building and leadership experience to her new role as executive director at Experience Matters, a Valley-based nonprofit that engages retired professionals with nonprofit organizations to build capacity and support meaningful social-purpose projects.
"With Experience Matters now financially stable, our immediate goal is to refocus on our core mission and to grow both the number of nonprofits we serve and our pool of talent to help solve social issues in the community," says Wendy. "Having operated over the past 13 months with a very small staff, Experience Matters maintained about 70 percent of its services that include Encore Fellows, Service by Design, RSVP and Americorps. We are now at a place where we can build upon that foundation to make an even greater impact throughout Maricopa County."
In 2017, the Experience Matters Board of Directors developed and implemented a financial restructuring strategy to manage costs resulting from shortfalls between funding and operating expenses.
"Even during the rebuilding phase, Experience Matters continued as a valuable asset to the nonprofit community by matching organizations with individuals whose critical skills, talent and experience can be leveraged to benefit the nonprofit and the populations being served," says Laurie Buczek, chair of the Experience Matters board of directors.  "It's time to ramp it up and Wendy brings the experience and expertise to guide that process."
Wendy was most recently senior consultant for Practice Programs with the American Gastroenterological Association in Bethesda, MD. Previously, she handled responsibilities as vice president of practice and quality, successfully building revenue streams and developing new lines of business and programs supporting the work and mission off the AGA.
She holds a master of public health degree from the University of Rochester School of Medicine and Dentistry and a bachelor of arts in health and society from the University of Rochester.
Wendy and her husband, Jeffrey, live in the Arcadia neighborhood. He is the dean of humanities at Arizona State University.

---
---