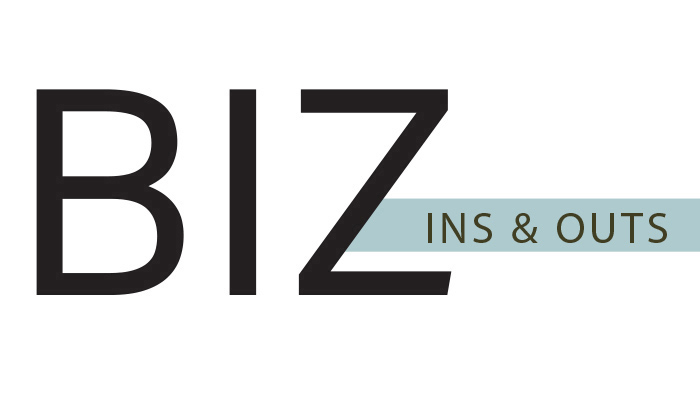 ---
 Dr. Carey Herbert joins Rose Law Group
Scottsdale based Rose Law Group is proud to announce that Dr. Carey Herbert has been selected as chair of the firm's Corporate and Business Transactions Department.
Before joining Rose Law Group, Dr. Herbert served as president and assistant general counsel for a real estate investment sponsor in Scottsdale.
"Dr. Herbert is the ideal choice to chair our Business and Corporate Transactions Department," said Rose Law Group Founder and President Jordan Rose. "This Department demands someone with a diverse background in law and business and Dr. Herbert certainly meets that demand, and then some. Indeed, when it comes to overseeing the constantly changing landscapes involving corporate and business transactions, the doctor is in."
"I am excited to take on this new role as chair of the Business and Corporate Transactions Department," said Dr. Herbert. "Rose Law Group is committed to serving both large and small businesses in a wide variety of sectors. This is especially important as the state's economy continues to become more diverse whether it be self-driving cars, solar power, or more traditional businesses such as agricultural and real estate."
Debbie Yunker Kail elected president of CORA
Executive Director of Hillel at Arizona State University, Debbie Yunker Kail was elected president of CORA-Council of Religious Advisors.
The Council of Religious Advisors is comprised of campus ministries and faith-based organizations that represent a diverse variety of faiths, traditions and beliefs. Despite the differences in faiths that exist between them, the group works peacefully and diligently on behalf of the university community to provide religious services, spiritual counseling, education, support, and opportunities for involvement. The majority of CORA members actively sponsor student faith-based organizations at ASU and work together to guide, strengthen and enhance the college experience. Most members have ministries and places of worship close to campus to provide regular worship services. As a whole, the Council of Religious Advisors participates in volunteer opportunities on campus, assists with new student welcome activities and orientations, as well as hold spiritual awareness fairs on campus to educate the community about religious opportunities and different faiths.
Tucson Hebrew Academy names new director of admissions
The Tucson Hebrew Academy has named a new director of admissions. Gabrielle Erbst has been THA's director of student support services for the past four years. She is a THA alumnus and native of Tucson. Gabrielle s a co-leader of Congregation Anshei Israel's K'ton Time program and is chair of the Jewish Federation of Southern Arizona's Young Women's Cabinet and a member of the engagement and social action committee for the JFSA Young Leadership Team. She is a graduate of the University of Arizona with a bachelor's in speech and hearing sciences. She earned her master's in special education from Hunter College in New York City.
Ilana Lowery steps down as editor-in-chief of Phoenix Business Journal
After 23 years at the Phoenix Business Journal, Ilana Lowery is stepping down as editor-in-chief. Her last day will be June 4.
"I am not ready to announce what is next for me – though it's an exciting, exhilarating time – but I'm essentially taking the next couple of months off. I plan to stay in Phoenix because it is my home, I love this community, and I couldn't imagine being happy anyplace else," she says in a letter on the Phoenix Business Journal's website.
Ilana states that she will continue to teach at Arizona State University's Walter Cronkite School of Journalism and Mass Communication, mentoring journalism students.
Pam Meyer, Karen Owens elected to the JFCS governance board 
The Jewish Family & Children's Service Governance Board is pleased to announce that Pam Meyer and Karen Owens have each been elected to serve a three-year term. The role of the Governance Board is to carry out JFCS' mission to strengthen the community by providing quality behavioral health and social services to people of all ages in accordance with a Jewish value system that cares for all humanity.
"We are thrilled to have both Pam and Karen join our organization in this important volunteer leadership role here at Jewish Family & Children's Service," says Lorrie Henderson, Ph.D., MBA, president and CEO of JFCS.
Meyer is a Scottsdale resident and a long-time community volunteer.  Working with a variety of organizations, the JFCS mission aligns with her commitment to helping children, families, the elderly and the disabled.
"I learned at a very young age to help those in need, and I am honored to join the Board for JFCS.  I look forward to working with such a worthwhile organization," says Pam.
Owens, an attorney with Coppersmith Brockelman in Phoenix, represents a variety of organizations in the healthcare industry including hospitals, clinics and other providers.
"As an attorney whose practice focuses on health care, I know first-hand the importance of social services organizations like JFCS and the role they play in our communities.  I am honored to join the Governance Board, lending my knowledge and expertise as needed," says Karen.
Tucson JCC's ECE faculty member selected for fellowship
Crystal Lucha, a faculty member in the Tucson Jewish Community Center's Early Childhood Education center, is among 30 educators across the nation selected for a JCC Association Sheva Center Leadership Institute for Early Childhood Professionals fellowship. The initiative will not only include the work with the fellow, but the nurturing of the entire JCC using "Growing Jewish ECE," a new platform being developed to ensure a holistic approach to excellence. The fellowship will last 18 months and will include distance learning with the other fellows, mentors, and educators, as well as an opportunity to learn in Israel and Italy.
Promotion for ASU's Julie Krell
In May, Julie Krell was promoted to director of strategic marketing and communications at Arizona State University, College of Health Solutions. Previously, she held the positions of director of strategic communications and director of program marketing at W.P. Carey School of Business at ASU.  Julie has more than 25 years of experience in education, non-profit, corporate and advertising agency organizations.
The mission of Arizona State University's College of Health Solutions is to prepare students to think critically and succeed in any situation by offering a quality education, real-world experiences, expert faculty and other connections that equip students to lead change in the dynamic health field.

---
---