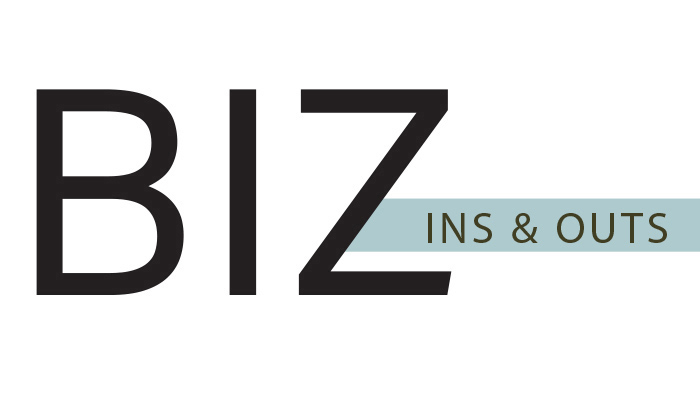 ---
Sara Silver to be honored at 2017 Outstanding Women in Business event
Sara Silver, founder and president of business management solutions company, Silverware Inc., was recently named by the Phoenix Business Journal as one of the 2017 Outstanding Women in Business honorees. The Phoenix Business Journal's annual award is presented to 30 female business women that represent an array of industries and companies.
Silver will be honored at a ceremony held April 3 at the Montelucia Resort & Spa in Paradise Valley. The Phoenix Business Journal selects and recognizes remarkable women based on their business leadership and contribution to the community.
"I am extremely humbled to be recognized by the Business Journal as one of this year's honorees," says Sara. "Starting the company 28 years ago, I never imagined we would grow to have 24 employees and customers throughout the U.S."
As the founder, president and solutions architect of Silverware Inc., Silver guides and directs a team of 20 programmers, consultants and project managers. Silver grew up in Illinois and earned a Bachelor of Arts in mathematics and economics from Northwestern University. After graduation, she worked for a marketing consulting firm doing quantitative research. During that time, she began working with computers and PCs, laying the foundation for the eventual launch of Silverware Inc. in 1988.
"This honor is well-deserved, Sara started the company at a time there were few women in the field and women are still a minority," states Bob Silver, director of operations for Silverware, Inc. and Silver's husband of 28 years. "Her vision and leadership are an inspiration."  silverw.com
Tucson Jewish Community Center expands hours
In March, the Tucson Jewish Community Center expanded operational hours and started opening 30 minutes earlier Monday through Friday. The building is now open at 5 am instead of 5:30 am and also offers earlier classes in the Fitness Center. Closing hours Monday through Friday and on the weekend will remain the same.
Also in March, the Tucson J launched it's first mobile app. The app is available via the Google Play Store or the Apple App Store. Once downloaded, the app will provide members and guests group exercise schedules, calendar reminders, facility closing notifications, check-in using your mobile phone and more.
The Tucson J's new building hours are as follows: 7 am-8 pm Sunday, 5 am-10 pm Monday-Thursday, 5 am- 6 pm Friday and 7 am-6 pm Saturday (sports and wellness only).
TucsonJCC.org
Adam Goodman named B&P chair
The Jewish Federation of Greater Phoenix Business & Professionals Groups named Adam Goodman as its 2017 chairman.
"We are really lucky to have Adam onboard as the new B&P Chair. He is deeply familiar with the business sector in Phoenix and has supported the local Jewish community for many years as well. More importantly, he is a good guy and a lot of fun to work with," said Amanda Garcia, B&P coordinator and special events manager.
Adam will build on the strong foundation created by Eliot Kaplan, who chaired B&P for three years. Adam collaborated with Kaplan to create B&P's annual signature event, Corner Office: Lessons from Jewish Business Leaders which will be held on May 3.
"I am excited to lead the Business & Professionals Groups because it is an opportunity to attract and engage thousands of new people who otherwise might not have been exposed to the Federation," says Adam.
B&P strengthens relationships among Jewish professionals through education, social networking activities and communal and philanthropic engagement. It is comprised of three divisions: the Cardozo Society for legal professionals, the Real Estate & Finance Division, and Chai Tech for the technology industry. jewishphoenix.org
Bobby Lieb named #1 Realtor in the nation by HomeSmart
On March 3, Phoenix real estate agent Bobby Lieb was named HomeSmart's number one Realtor in the nation for 2016 at the HomeSmart International Diamond Awards Luncheon.
There are more than 11,000 HomeSmart agents across the United States.
Bobby has continuously earned the title of being the number one top performing Realtor each year since he joined HomeSmart in 2011. He sold more than 100 homes in 2016.
He has been in the real estate business for 25 years and is one of the most recognized Realtors in the Phoenix area, specializing in the North Central and Biltmore areas. What makes his success even more unique is that he works alone (with his assistant) and is not part of a large team. centralphx.com
Melissa Fink new owner of Girly Girlz
A lover of all things girly and pink, Melissa Fink is the perfect person to become the new owner of Girly Girlz in Scottsdale. Having spent nearly two decades in the communications/marketing field, Melissa took a leap of faith and became an entrepreneur.
Melissa's background in communications/marketing helps her hone in on her customers' needs and expectations and fulfill them. She grew up in Scottsdale and resides in the neighborhood near her business.
From princess parties to rock star fantasies and creative summer camps, Melissa understands that each customer has a unique personality and a drive to have an experience built especially for them. Her tenacity and perseverance are exemplified daily – both personally and professionally. When she was in her 20s, she lost her sister in a drunk-driving crash and then suffered a stroke after her first child was born. Battling back after these crises provide Melissa with a "can-do" attitude that fuels her strong work ethic and her belief that nearly anything is possible.
The mother of two young boys, she serves on the board of her sons' Parent Teacher Organization and has been the top fundraiser for the annual Mothers Against Drunk Driving Arizona walk for the last eight consecutive years.  girly-girlz.com
New HAWK lands at intersection
A new HAWK (High-intensity Activated crossWalK) beacon has been installed at 4th Place and Bethany Home Road in Phoenix. This new light helps those crossing for both Beth Joseph Congregation and the Phoenix Hebrew Academy. But this is no ordinary traffic control device, in fact, it is the first of its kind. The HAWK has a special setting for those observing Shabbat.
Volunteer for Beth Joseph, Judy Fineman who spearheaded the project, explains how it works, "There is one activation where you punch a button like normal and another called a 'passive activation' where is sees a mass, then there is a delay [and then it responds]."
Rabbis David Rebibo and Yisroel Isaacs of Beth Joseph consulted with other rabbis in order to make it halachically correct. "The city was very gracious and gave us the time we needed to figure this all out," says Judy.
When the city tested the intersection prior to approving the project, they came back to Judy and told her that that the amount of traffic that passed there was "off the charts." The HAWK was officially put into use on March 14. Previously, there had just been a yellow crosswalk there and most people chose not to stop when someone needed to cross. The intersection is now a safe place to cross for both students and members of the congregation.phoenixbethjoseph.org
New Executive Director
The Jewish Federation of Greater Phoenix is pleased to announce that Marty Haberer is the new executive director of the Federation. Marty has demonstrated his commitment to the community with his hard work and dedication as chief development officer. His enthusiasm will surely allow us to raise more funds to build our community, meet the needs of our seniors and youth, and support Israel and Jewish communities worldwide. Please join us in wishing Marty mazel tov!

---
---