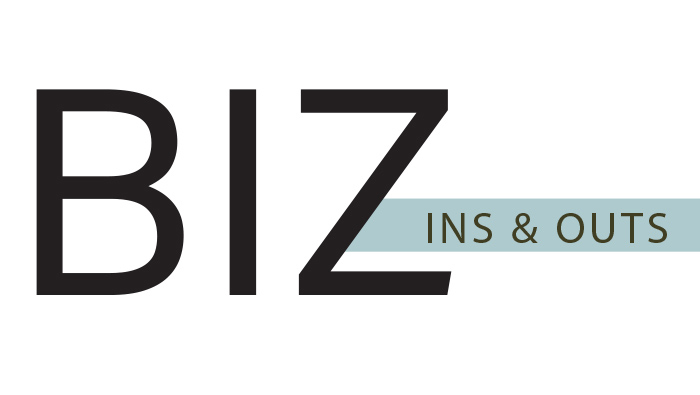 ---
Sandy Rife honored with Kipnis-Wilson/Friedland award
Sandy Rife of Jewish Federation of Greater Phoenix was honored by The Jewish Federations of North America's National Women's Philanthropy with its prestigious Kipnis-Wilson/Friedland Award. The award was announced at the 2016 International Lion of Judah Conference held Sept. 11-13 in Washington, D.C.
The prestigious, internationally recognized Kipnis-Wilson/Friedland Award is given to Lions of Judah who have demonstrated the highest ideals of leadership and involvement. Winners are chosen by their communities as "women of valor" with a lifetime of commitment to the Jewish world.
Rife moved with her family to the Valley in 1978 and quickly became active in the local Jewish community. She has held numerous leadership positions within women's philanthropy and the federation itself. In addition, Rife has held leadership positions with the Jewish Community Foundation, a day school and the Bureau of Jewish Education
In 2016, Rife received the Golda Meir Award in recognition of her leadership in the Federation's Women's Campaign. Her commitment as a Lion is embodied in her Lion of Judah endowment.
More than 1,300 Jewish women from the United States, Canada, Israel, Mexico and the United Kingdom attended the conference to discuss the influence of the individual and the collective. The Lions of Judah are philanthropic Jewish women of all ages, uniting as an international sisterhood of global advocates who care deeply about the Jewish future. jewishphoenix.org.
Project Jewish Love launches personal pages
To deliver upon multiple requests and to stay current in this online climate, projectjewishlove.com has launched a nationwide, online personal profile directory to attract single Jews over the age of 40.
The purpose of letting others know you're single and available is to connect to them. PJL feels it is important to create direct communications using real contact information.
When an individual decides to post a profile page, they will have control over what they want to write within their profile. PJL doesn't force answers to multiple questions or try to place individuals in "boxes."
Profile makers will have the option of using their real names (individuals do not have to use their last name or phone number, but can if they like), email and photo of themselves, or if they like the beach – they can post a picture of their favorite beach. Participants have the freedom to represent themselves as unique individuals.
Compared to other dating sites, PJL will not display fake profiles or allow non-members to display full profiles that obstruct the ability to connect to available singles.
PJL also doesn't use algorithms to match users and doesn't promote users based on monthly payment plans, or the number of times they've logged onto the site.
The PJL model is one that is designed to encourage singles to spend time writing a quality personal statement and read others' profiles in full detail. projectjewishlove.com.
SUSD students named in 2017 National Merit Scholarship program
Twenty-two seniors who attend Scottsdale Unified School District (SUSD) high schools (Arcadia, Chaparral, Desert Mountain and Saguaro) have been named semifinalists in the 62nd annual National Merit Scholarship Program. The students became semifinalists by taking the 2015 Preliminary SAT/National Merit Scholarship Qualifying Test (PSAT/NMSQT) last October. About 1.6 million juniors in more than 22,000 high schools nationwide took the test, which served as an initial screening of program entrants.
Additionally, 63 other SUSD seniors have received letters of commendation from the National Merit Scholarship Program in recognition of their outstanding academic promise. These students also took the PSAT/NMSQT in October 2015. Although commended students do not continue in the competition for National Merit Scholarships, some of these students become candidates for special scholarships sponsored by the organization's business sponsors in the spring and summer of 2017.
"We are gratified that these outstanding Scottsdale students are being recognized for the hard work they are investing in their high school careers," said Dr. Steve Nance, SUSD assistant superintendent of educational services. "It is a privilege for our teachers and schools to play an integral role in student success, now and in the future."
These SUSD student semifinalists are among 16,000 academically talented students nationwide who will now have the opportunity to continue in the competition for some 7,500 National Merit Scholarships worth about $33 million that will be offered next spring.  Finalists will be announced in February 2017.  Winners will be announced in four parts, beginning in April 2017. The nationwide pool of semifinalists, representing less than one percent of all U.S. high school seniors, includes the highest-scoring entrants in each state. Arizona has 284 semifinalists this year. susd.org.
Stu Turgel launches the Phoenix File
On Oct. 25, Stu Turgel launched a new radio show called The Phoenix File. He is the producer and host of this new show, which features a traditional online blog and a weekly radio broadcast. The content of the show and blog covers commentaries and conversations about the people, programs and issues impacting the quality of life in the Greater Phoenix area. The Phoenix File airs every Tuesday night from 6:30-7pm.
Stu retired in 2013 as the President and CEO of the Jewish Community Foundation of Greater Phoenix but still provides management consulting to charitable organizations. Prior to his retirement, he had spent four decades working in the nonprofit sector specializing in philanthropy and marketing communications.
The Phoenix File can be heard live at radiophoenix.org or with the TuneIn Radio app on computers and mobile devices. More information on The Phoenix File's radio show and online blog can be found at thephoenixfile.net.
Phoenix Suns Charities give grant to JFCS
In September, Phoenix Suns Charities Manager Jennie Patel and Executive Director Sarah Krahenbuhl visited Tucson to present the grant check to Jewish Family & Children's Services of Southern Arizona's President & CEO Carlos Hernández and Philanthropy Officer Alisa Shorr.
The $8,000 grant will help fund the Healing Garden Project. This project will create a more welcoming patio at the entrance to the clinic where there is now just gravel and a lonely ocotillo. The transformed space will include plants, seating and a brick pathway and be a special place for children and families to enjoy together before and after therapy sessions.
Additionally, each of our childhood trauma therapy offices located on the ground floor has a large window that looks out onto an individual patio box neglected for too long. These patio boxes, which are very visible and run the entire length of our building, will be filled with colorful plants for children and their families to enjoy during trauma therapy sessions.
At least 400 children (ages 3-18) will benefit. Many of them have been sexually, physically and emotionally abused or the victim of a crime. Without intervention, they are more vulnerable to negative outcomes such as dropping out of school, substance abuse and delinquency. JFCS offers early intervention by highly qualified licensed therapists at no cost for as long as needed to address trauma.
Children exposed to these traumas see their world as a frightening place. A very important part of therapy is creating an environment at the clinic that is friendly and welcoming. These patios filled with plants and flowers will create a more healing environment that helps reduce anger, anxiety and stress. jfcstucson.org.
Congregation Lev Shalom installs Rabbi Mindie Snyder
Congregation Lev Shalom in Flagstaff, formerly Heichal Baoranim/Temple in the Pines, held an installation of Rabbi Mindie Snyder on Oct. 21. Religious and civic leaders joined the synagogue for this special event held at Thornager's banquet facility. The installation occurred during the holiday of Sukkot. Throughout Sukkot, it is customary to welcome others, not only from the Jewish tradition, but from different religious and cultural traditions.
Rabbi Snyder brings over thirty years of experience in arts, health and human services and is an award-winning artist, designer, therapist and community organizer. She has been a program innovator, organizational executive, consultant to corporations, state and national agencies and a requested media spokesperson for issues of aging, end of life, at risk youth and families, among other social and public health issues. She has attended to the creative, psychological and spiritual needs of people across the lifespan, building bridges between cultural and religious boundaries in rural and urban environments.
Rabbi Snyder resides in Flagstaff and is looking forward to getting to know the Flagstaff community and contributing to its growth, its peace and its inspiration.
JAC brings Emet Bucharian Outreach Program to AZ
ewish Arizonans on Campus (JAC) announced the hiring of a familiar face to the JAC team. Rabbi Yehuda Weiss, who formerly worked for JAC from 2012-2014 at ASU's campus, has joined the JAC team as the Director of EMET Bucharian Outreach Program.
EMET is a multifaceted educational and outreach organization whose mission is to spread the beauty and relevance of Judaism and Torah to young adults yearning to discover and connect to their heritage. Hundreds of students attend weekly classes and lectures, Shabbatons, and special events, which are sprinkled throughout the New York area where EMET currently runs its programs.
"Seeing the tremendous success EMET had in New York, we wanted to bring that same incredible program and make it available to those in Arizona," said Rabbi Weiss. "JAC has spent the last decade successfully running those programs in Arizona, and so the natural choice was to partner with them and expand the already wide-ranging umbrella of JAC to include another demographic of Jews thirsting for Jewish connection."
Rabbi Weiss plans on running trips to Europe and Israel for young professionals under 30, as well as weekend retreats specifically for young married couples within their first 15 years of marriage. Additionally, EMET will offer bi-monthly classes for young couples that address skills necessary to have a happy and successful marriage and a Maimonides program specifically for the young professionals under 30 in the Russian and Buchairan community. Any young Russian and Bucharian men or women who want to stay connected with their Jewish roots and continue to grow as Jews, and people are welcome to contact Rabbi Weiss for more information at rabbiweiss@myjac.org.
Federation NowGen Giving Circle makes 2016 grants
The Jewish Federation of Greater Phoenix NowGen Giving Circle made its 2016 funding grants at the end of August. Nearly $27,000 was allocated to programs within the Valley of the Sun, throughout the nation and in Israel.
The circle received more than 35 applications, which were evaluated. Seven Valley agencies received and four Israel agencies were awarded grants based on their impact among young Jews.
New this year, is a $12,000 award for One Happy Camper, which will be matched dollar-for-dollar by the Foundation for Jewish Camp through an incentive grant. The program provides incentive grants for first-time campers to attend Jewish summer camp.
"While we continued our support of multiple organizations, we felt compelled to strengthen Jewish life by giving children who would otherwise be unable to attend Jewish summer camp. By creating relationships and memories they will carry for the rest of their lives, we have a greater positive impact on the next Jewish generation," said Ben Ellis, circle member.
Other awarded grants include: $4,000 to Machshava Tova in Israel to help women gain the skills necessary to join technology industry in Israel; $200 per couple up to $5,000 for all new couples who attend programs and become engaged in the jLive Jewlyweds program run by Risa Brumer; $3,000 for Friendship Circle's new Jewish Experiential Learning Program for adults with developmental disabilities and $3,000 to fund the Council For Jews With Special Needs prom.
"We are thrilled and grateful to be awarded a NowGen grant for the second year in a row," said Amy Hummell, executive director of CJSN. "This grant will help us engage more young adults with disabilities and provide a fun and meaningful experience for them. It will be one heck of a dance!"
The NowGen Giving Circle is comprised of eleven young Jewish adults who want to give in a meaningful way. Members contribute a minimum of $500 and meet monthly. The federation provides funding and guidance to the circle.
For more information about the NowGen Giving Circle, contact Erin Searle, esearle@jewishphoenix.org.

---
---