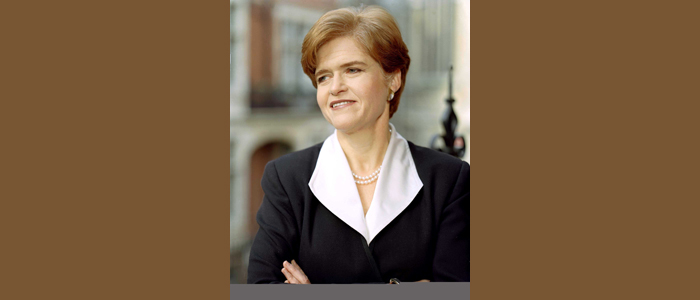 ---
Pictured above: Dr. Deborah Lipstadt
Jewish Family & Children's Services of Southern Arizona invites the Tucson community to join them for their Celebration of Caring event to be held on Sunday, April 8 at 5:30 pm at the Westin La Paloma in Tucson. This year's keynote speaker is Dr. Deborah Lipstadt, distinguished professor, author and Holocaust scholar who defended the historical truth of the Holocaust and triumphed against an infamous denier and falsifier of facts in a precedent-setting legal battle. Held in a British court, this dramatic legal case captured worldwide attention and was later re-enacted in the film "Denial" with Academy Award-winning actress Rachel Weisz who plays the role of Dr. Lipstadt.
The JFCS Celebration of Caring is a special fundraising event, and the revenue raised goes to support much-needed mental health and human services to people from all walks of life. This year, they will be honoring the Holocaust survivors living in Tucson to whom JFCS provides individualized care management and support services. Since 1998, JFCS has proudly served more than 150 local survivors.
Not only is JFCS committed to reducing the stigma surrounding mental health services, they also believe that – now more than ever – we have to take a stand against anti-Semitism, racism, bullying, hatred and violence.
Guided by Jewish values of tikkun olam and chesed, at JFCS they believe in healing the world with loving-kindness, and are committed to a person-centered approach to therapy that offers a path for healing and self-sufficiency for Tucson's children, adults, first responders, Holocaust survivors, and anyone who comes to them for help.
JFCS counts on philanthropic support to better serve the community. They welcome all to be part of their Celebration of Caring, and stand as a champion of hope for victims, witnesses and the most vulnerable children and families. For info on available sponsorship opportunities, visit jfcstucson.org/donate/celebration-of-caring.
"There are facts, there are opinions and there are lies," states Dr. Lipstadt. "And most importantly, truth and fact are under assault. The job ahead of us, the task ahead of us, the challenge ahead of us is great. The time to fight is short. We must act now. Later will be too late."
9th Annual Celebration of Caring
When: Sunday, April 8 at 5:30 pm
Where: Westin La Paloma Resort & Spa, 3800 E. Sunrise Dr., Tucson
Tickets: $200 per person, seating is limited
Information: 520-795-0300 or jfcstucson.org

---
---