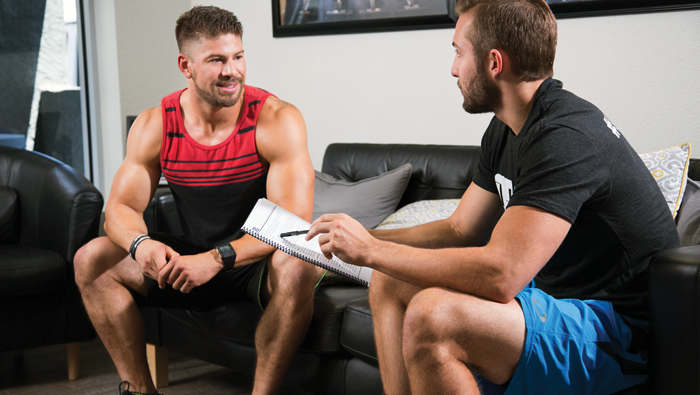 ---
When it comes to choosing a fitness trainer, options abound. Unfortunately, many of those options aren't good ones. Here are some tips to help you choose the right trainer to help you achieve your 2017 fitness goals.
Before you start, determine your current fitness level. Are you overweight, under-motivated, tired? Are you driven, inspired, where you want to be health-wise? Once you decide to proceed, you're ready to research and select a fitness trainer who has a successful track record of working with others like you.
I used to be a coach. I have seen fellow coaches who are brilliant with certain types of people but poor with others. When you are doing your research you need a few questions:
What type of clients do they work with? Visit their websites, social media feeds and read their brochures. Does anybody look like you?
What are their clients saying about them? Ask people who have worked with that trainer to get an accurate picture of their abilities.
How does the public see them? Look at reviews from different sources, like Yelp, Facebook and Google Reviews to gain better insight into the trainer's style and success.
Now it's time to speak to various trainers. Personally, I prefer to talk to them in person. I want to see what the facility looks and feels like. As a potential new client, I want to evaluate the level of customer service. Consider these questions:
"How will you help me?" They should conduct an initial assessment to determine how/where to start and what kind of program fits your needs.
"Have you worked with other clients like me? How did you help them?" Ask for examples of former clients' experiences and results.
"How will you know if I'm improving?" Too many trainers don't track clients' progress. Make sure they use a digital system to track your ongoing efforts and results.
The fitness trainer-client relationship is important to your success. It should be based on mutual comfort, confidence and trust. Best of luck!
By Jim Crowell
Jim Crowell is director of operations for OPEX Fitness at 7826 E. Evans Rd. in Scottsdale. Contact OPEX Fitness at 480-699-3045
or visit opexfit.com.

---
---