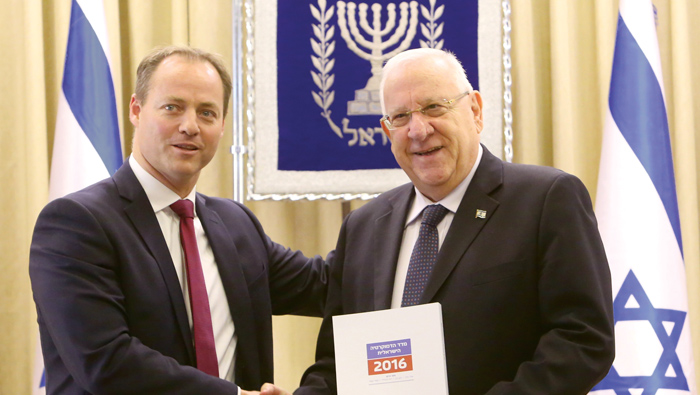 ---
How can Israel cope with the challenges arising from its dual identity as a Jewish nation-state and a multi-sector liberal democracy? How can it preserve a free society under conditions of permanent siege? How can the feelings of Israelis be translated into workable government policy?
These are some of the tough questions the Israel Democracy Institute seeks to answer. IDI was created 25 years ago as an independent center of research and action dedicated to strengthening the foundations of Israeli democracy. An institute that provides evidence-based analysis to government agencies, IDI has become a "government ecosystem to develop policy," according to its president, Yohanan Plesner.
To take the pulse of the Israeli public, IDI has published the Israeli Democracy Index annually since 2003.
The latest edition of the index determined that Israelis trust each other but not their government, that citizens – both Jews and Arabs – are proud to be Israeli and that integration of various sectors of Israeli society could pave the way to prosperity.
See the full story on our website at azjewishlife.com.

---
---