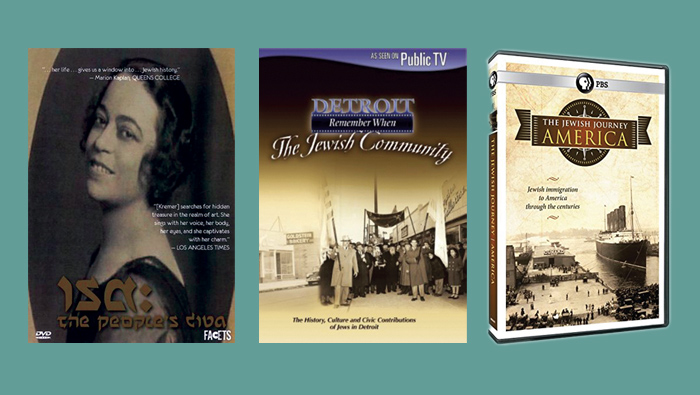 ---
Desert Foothills Jewish Community Association has been providing fellowship and spiritual support since 1998. The purpose of DFJCA is to offer the Jewish community an unaffiliated organization for themselves and their friends. Meetings are held monthly, at the offices at Grayhawk, located at Thompson Peak Parkway and Hayden Road in Scottsdale, on the third Friday at 7 pm. They present a short original worship service, conducted by a ritual committee, followed by a Program and oneg Shabbat. They are not, and consciously elect not to be a formal temple or synagogue.
DFJCA is presenting its annual Summer Film Festival with three documentaries being shown monthly immediately following Shabbat services at 7 pm, at a north Scottsdale location.
The film festival was started years ago, as explained by Lewis Rappaport, president of the DFJCA, "Many of our members leave Arizona in the summer and yet, those who are here want a service so they can say yahrzeit, a Mishebeirach, etc. We came up with the idea of a regular service and the DFJCA Summer Film Festival to meet the needs of all our members."
The following are the three films that were selected for the DFJCA Summer Film Festival.
Friday, July 21
 "Isa: The People's Diva" 
Isa Kremer spoke Russian, Yiddish, Italian, French and Spanish. She lived life to the fullest as a beloved singer of authentic Yiddish songs. She was the first woman to perform Yiddish songs on the concert stage and legitimized the language as a valid part of Jewish culture. The film chronicles Isa's life across five decades. She performed in Istanbul, Poland, New York City (at Carnegie Hall) and at many other venues. Not only did her life parallel the major events of the 20th century, her career was directly affected by their aftermath.
Friday, August 18
"Detroit:  Remember When the Jewish Community" 
This film traces the roots of Jews in Detroit from the 1700s with the arrival of the first Jewish fur traders and culminates in the importance of Jewish leadership in the political, civil rights, arts, cultural, medical, hospitals and educational life of the region today. The film explores Jewish life in Detroit including the early days, discrimination, religious and cultural traditions, politics, civil rights, education, philanthropy and future leaders. This is an entertaining and enriching documentary for all.
FRIDAY, SEPTEMBER 15
"The Jewish Journey: America" 
The film explores what it meant to be part of a tight-knit Jewish community in the Old World and make the heartbreaking decision to leave family behind, whether for economic opportunity or to escape persecution. Incredible archival photographs and footage bring to life the personal stories of first to fourth generation Jewish Americans who took the leap of faith and made it to America.
First attendance is free. Membership to DFJCA is $60 per year. For additional information, contact Andrea at 623-715-3930 or visit dfjca.org.

---
---