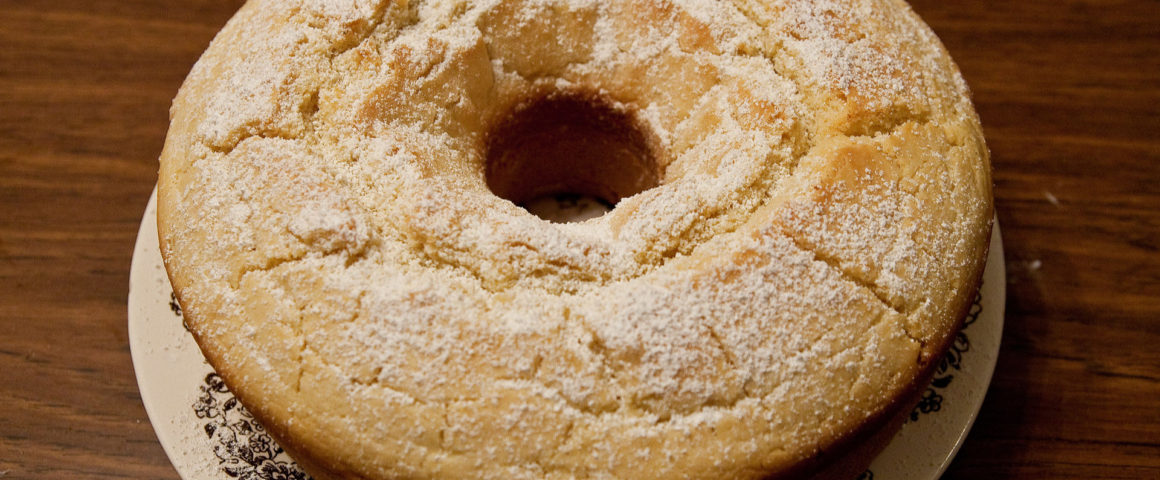 ---
Now you can have your etrog and eat it too! Enjoy this bundt cake using the juice and zest from the citrus fruit.
Ingredients
Cooking spray
1 etrog
1 lime
½ lemon
2¾ cups cake flour
3 teaspoon baking powder
¼ teaspoon kosher salt
¾ cup vegan butter
1½ cups sugar
3 eggs
1 cup plus 1 tablespoon orange juice
1 cup confectioners' sugar
1 teaspoon vanilla extract
Directions
Preheat oven to 375 degrees. Spray a Bundt pan with cooking spray and dust with flour.
Zest the etrog peel into a bowl (optional), add lime juice, lemon juice and juice from the etrog. Reserve 1 tablespoon of juice mix for glaze.
Sift cake flour, baking powder and salt together. Cream vegan butter and sugar until fluffy. Add citrus mixture and blend.
Add eggs and beat well. Alternate adding half of the flour mixture with the cup of orange juice, beating well after each addition.
Pour batter into Bundt pan and bake for 45 minutes.
In a small bowl, stir 1 tablespoon juice mixture, confectioners sugar, orange juice, and vanilla.
When cake is cool, drizzle glaze on top.
Recipe courtesy The Joy of Kosher.

---
---