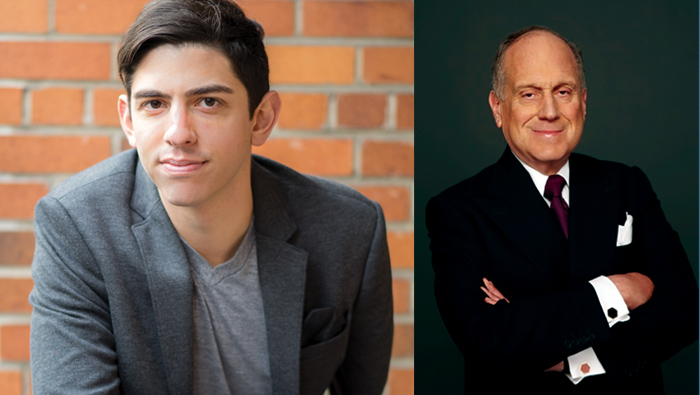 ---
The long weekend of March 17-20 is the Jewish National Fund's major donor weekend with various events happening in the Valley.
The weekend commences with the JNF for Arizona's Breakfast for Israel on March 17. "The breakfast is the first event of our major donor weekend. We have major donors coming from across the United States that are flying in, and their first event is our Arizona Breakfast for Israel," explains Deb Rochford, JNF executive vice president, Desert States and Southwest. "[Philanthropist] Ronald S. Lauder is the keynote speaker. We will probably have around 900 people at this event – it's our largest fundraiser."
That evening, the JNFuture (young leadership organization) will be holding their 3rd annual Shabbat in the Desert at McCormick Ranch Golf Club in Scottsdale. This event is open to JNFuture and major donor society members. The guest speaker will be Izzy Ezagui, a decorated squad commander in the IDF, and the only soldier who lost an arm in combat and returned to the battlefield. Ronald S. Lauder will be attending also. "It's quite lovely how they do Shabbat in the Desert. It's really beautiful, the whole thing is outside, and they have a speaker," says Deb. "There are hotels for the young people to stay at if they are shomer Shabbos and are walking to the event. There are also donors that have [opened their] homes which are within walking distance as well."
Then on Sunday, March 19, the major donors will be traveling to Sedona. Alon Ben-Gurion, grandson of David Ben-Gurion, will be the keynote speaker at an event during the day and then there will be a reception on Sunday evening.
On Monday, March 20, there will be the JNF national board meeting. All national board members, from all over the country, will meet in Scottsdale. Major donors may also attend this meeting.
"It's quite amazing what we put on," says Deb. "It's a wonderful weekend of activities and festivities and learning about the work that we are doing in Israel."
The JNF for Arizona's Breakfast for Israel on March 17 from 7 to 9 am at the Arizona Biltmore Resort in Phoenix is the only event open to the general public. There is no cost to attend, but you must pre-register. For more information and sponsorship opportunities, contact Deb Rochford at 480-447-8100 ext. 980 or drochford@jnf.org.

---
---