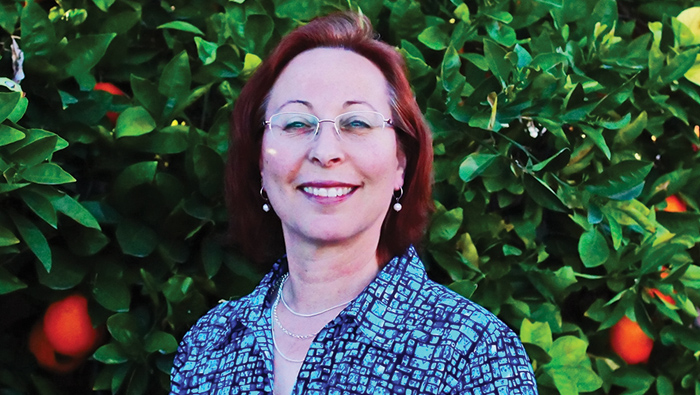 ---
It's no secret that children learn best when they are physically and actively engaged with a subject. As a teacher, while Ester Vider was homeschooling her two children, she searched for ways to make learning Hebrew more tactile, fun and memorable. Growing up in the United States with an Israeli mother, her children spoke Hebrew, but learning to read and write her native language presented new challenges for them.
So Ester invented a series of original workbooks that children can assemble, color and decorate to learn Hebrew letters and simple words, Jewish holidays and general Jewish knowledge.
"I wanted them to learn Hebrew and I wanted it to be fun and hands-on and somewhat crafty, and also to be a bridge to more activities, to spark something beyond the knowledge of the words," says Ester, who holds a master's degree in educational research and evaluation from Tel Aviv University. "In all of my years as an educator, I was looking for learning by understanding and doing, not by memorizing."
A friend saw one of her workbooks and loved the idea, so Ester made her a copy. She shared the concept with other friends and teachers, receiving an enthusiastic response that encouraged her to launch Hebrew in Your Hands.
Each consumable workbook contains perforated letter-size pages, printed on one side with black-and-white line drawings. Following simple origami instructions that are included in the workbook, children tear out, cut and fold each individual page into a 3 x 4 inch mini-booklet, which they can color, decorate and read.
"Because the child is cutting, folding and coloring, they develop ownership and pride. It's theirs; there's only one like it in the whole world. This increases the likelihood of them going back to use it, read it and show it to people, therefore immersing themselves more in the learning," says Ester, who has lived in Tucson since 2006. The books are so small, they can be stored in a shoebox. Ester encourages students to decorate their own shoebox libraries – "My Hebrew Books" stickers are included.
The Little Book of Aleph-Bet workbook includes a mini-book for each Hebrew letter. The Little Book of Jewish Holidays contains 12 mini-books and The Little Book of Jewish Knowledge has 10. Each mini-book addresses one topic (e.g., The Little Book of Israel), using line drawings, Hebrew words with English translation and transliteration. They are cute and fun to fold.
Hebrew in Your Hands is currently being used in the religious schools at Tucson Congregations Anshei Israel, Bet Shalom and Or Chadash. The workbooks can be incorporated into the curriculum or added as enrichment activities to do in class or take home. Although the tiny books were designed with younger children in mind, Ester says they're a hit with teens as well. "The beauty of it is that anybody who wants to learn something about Judaism and Hebrew can learn from them. Initially, I thought it would be for ages 4-8, but I've seen a lot of teenagers really liking them, playing with them at community events. I didn't anticipate that."
Hebrew in Your Hands has a double meaning, according to Ester. The mini-books are small enough to fit in the palm of your hand, so literally, you hold Hebrew in your hands. The process of creating them gives the student a sense of control, so your learning is in your hands as well.
Ester also incorporates her hands-on educational philosophy into the Jewish cooking class she teaches at Temple Emanu-El.  "It is so much fun because we talk about what the holidays mean, but they are also doing something, they are creating Jewish food. Then they go home and talk about it, and they do it again," says Ester, who grew up in Aseret, a small moshav (agricultural community) just north of Tucson's Partnership2Gether region of Hof Ashkelon.
Locally, Hebrew in Your Hands workbooks are available through the Temple Emanu-El gift shop in Tucson. You can also order them from info@hebrewinyourhands.com or 520-665-8921. For more information, visit hebrewinyourhands.com.

---
---