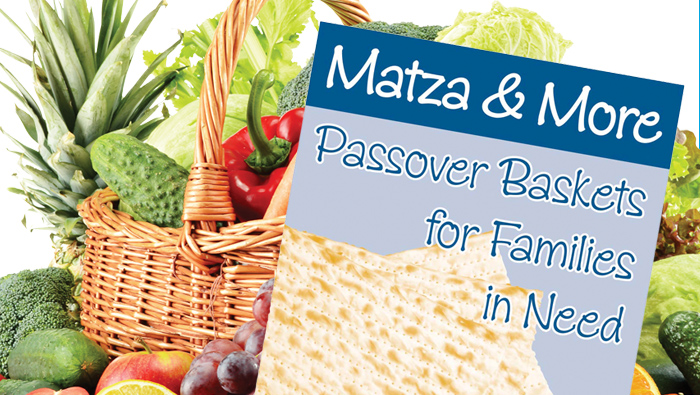 ---
The Jewish Family and Children's Services of Southern Arizona will once again be making food and other items available to those in the community who otherwise would not be able to afford the necessities for a seder. Matza & More volunteers will pack and deliver 200-plus Passover bags to Tucson-area families on April 2. This year, bags will be filled with fresh vegetables, gefilte fish, horseradish, walnuts, grape juice, matzo ball soup mix, food gift cards, holiday candles and, of course, matzah.
Matza & More is part of the Jewish Emergency Financial Assistance program at JFCS of Southern Arizona. The JEFA helps individuals and families in need with short-term financial assistance. Because kosher food is more expensive, food for a seder is out of reach for those receiving JEFA assistance.
Donations from synagogues and individuals make the project possible, which has helped families alleviate hunger and celebrate Passover for more than 40 years. Other contributors include the Tucson Hebrew Academy, Shamrock Foods and author Robert Kopman whose 30-Minute Seder Haggadah is distributed with the food.
To donate to Matza & More or any of the programs supported by the JFCS, visit jfcstucson.org.

---
---