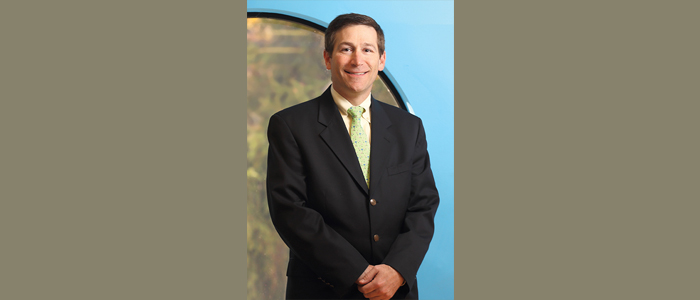 ---
Peter Gordon has only been the head of Pardes Jewish Day School in Scottsdale since August 2017, yet when you speak to him, his passion for both his position and the school are evident.
"Our faculty is incredible, they are the ones who inspire their students to pursue excellence and achieve their best," he says proudly. "We care about kids. We care about providing an environment that's relevant and challenging, and Pardes is very well known for promoting personalized learning and allowing these wonderful relationships with faculty to take form and to grow. You get an education, in my opinion, that is unmatched, and we are looking to grow that and further that."
The Pardes' theme of "Instruct, inspire and innovate" is embedded in the curriculum's unifying theme of 21st Century Learning. This learning strategy includes academically demanding, innovative practice; classrooms that extend beyond the walls of the school; and digital technologies.
"A tangible example of this learning is our commitment to creating a maker lab," explains Peter. "A makerspace is described as a learning environment where students gather to create, invent, tinker, explore and discover using tools and materials like 3D printers and laser cutters – unobstructed, adaptable work areas."
Pardes has applied for a grant, and the school has received funding, so they hope to implement the makerspace for the 2018-19 school year. The faculty is engaged in professional development on project-based learning, so they will be ready to use the space to its full advantage.
The school already infuses S.T.E.A.M. (science, technology, engineering, art, math) in its regular classroom setting; the makerspace will allow a continuation of that. "The maker lab will help to form much of the direction we are heading, and it is in keeping with what we need to do with our students to prepare them," says Peter. "It is like our tagline, 'We are educating for a future that has yet to be imagined.'"
They incorporate this innovation within the context of the power of a Jewish day school. "We give our students the understanding and appreciation of their Jewish ancestry and heritage – its history, traditions and celebrations," says Peter. "Not only are we committed to doing that, but we are also continuing to forward that to a higher level that is incorporated within this 21st Century landscape. The methodology, how we teach what we teach, combined with our strong secular education … what ends up happening is our kids are so successful moving forward to high school as intellectually confident, ethically responsible, passionately engaged leaders. (They become) creators of the future for themselves and the Jewish people."
Part of Peter's attraction to the position at Pardes (aside from escaping the New Jersey winters) was that he wanted that connection to a Jewish day school, not only for himself professionally but for his twins, Noah and Olivia, who are in kindergarten at the school.
For example, last year at Chanukah the twins had a basic knowledge of the celebration. This year Peter noticed what a difference being at Pardes has made. "They began to lead the prayers, they lit the candles, the talked about the chanukiah and the shamash. They were just so involved and excited," says Peter. "It is emblematic of what we do here, and I am watching it. This is incredibly special to me."
Peter wants to grow the school's presence in the community and has already partnered on some things with the Valley of the Sun Jewish Community Center, with whom they share a campus. Both the school and JCC are on the Ina Levine Jewish Community Campus.
The school also reached out to all the rabbis and community leaders when school began, and Peter will continue these meetings during the school year. "We have a robust marketing and enrollment initiative that involves working with outside consultants," he says. "They evaluate us and work with us to put our best foot forward with things like inbound marketing and looking at our retention efforts and how we are going to go about moving forward."
Peter is excited about Pardes and what the future holds for the school. "The ability to be able to combine the secular side with the Jewish side is important," he says. "Because we are Jews and this is our world, and we are moving forward with that. It's an incredible opportunity to have that full education – both Jewishly and secularly."
For more information on Pardes Jewish Day School, contact 480-991-9141 or visit pardesschool.org

---
---