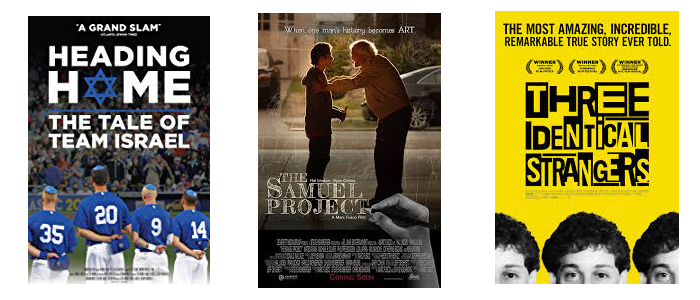 ---
The West Valley Jewish Film Festival returns to Beth Emeth Congregation at 13702 W. Meeker Blvd. in Sun City West from Jan 26 to 28.
The three films shown at this year's festival are "Heading Home: The Tale of Team Israel," "Three Identical Strangers" and "The Samuel Project."
For ticket information, call 623-584-7210 or visit bethemethaz.org.
Heading Home: The Tale of Team Israel
Israel's national baseball team competes in the World Baseball Classic for the first time. Teammates included many Jewish-American major leaguers – most with a tenuous relationship to Judaism – having never been to Israel.
The film now takes them on their first journey to Israel (from Tel Aviv and Jerusalem) where they discover, "What it means to be Jewish."
Visiting Israel and representing it on a world stage in Seoul, Korea defies the world's expectation. With Mensch on a Bench as their mascot and a pride in representing Israel, they finished in sixth place.
Three Identical Strangers
On July 12, 1961 triplets were born in New York to a single mother and then separated at birth and adopted by three different families of different economic levels. Then in 1980, these three complete strangers accidentally meet and discover that they are identical triplets.
This movie follows their reunion and their incredible story. Once an unimaginable secret is revealed, the emotional impact is stunning. This is one of the most fascinating stories ever told where the truth is stranger than fiction.
The Samuel Project
Hal Linden as grandfather Samuel becomes the subject of his grandson Eli's animated art project in the sharing of history between generations.
As Samuel, a San Diego dry cleaner and Eli, an outcast high school teen, work together on Eli's art project, they get to know each other for the first time. Eventually, Eli learns how his grandfather was saved as a boy in Nazi Germany.
The result is a story Samuel hasn't told in 75 years, and one that allows three generations of Eli's family to finally connect.

---
---