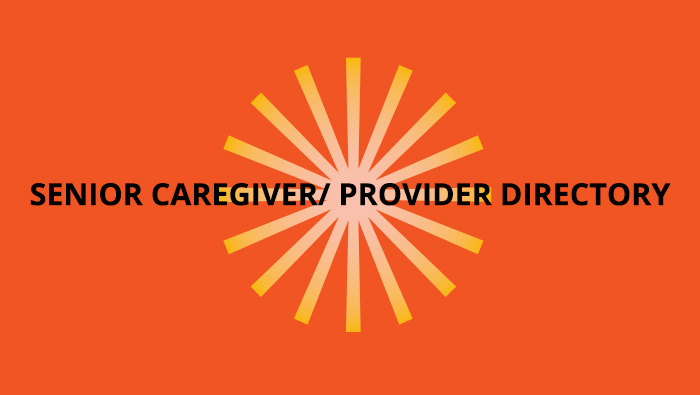 ---
Andara Senior Lifestyle Community
11415 N. 114th St., Scottsdale
480-451-1800 • seniorlifestyle.com/Andara
Caregiver's name: Bharti Mehta
Bharti Mehta is poised and compassionate. She is a proactive decision maker who always considers the unique needs of our residents and the best long-term outcome. Most of all, Bharti is endeared by the Andara residents she cares for – which is the biggest
compliment of all!
Banker Law Office, PLLC
4530 E. Shea Blvd. #140, Phoenix
480-626-0182 • phoenixelderlaw.com
Provider's name: Yvette N. Banker
Banker Law Office, PLLC and Yvette N. Banker are compassionate and experienced lawyers. The firm can assist you and your family with Guardianships and Conservatorships of minors or adults, Probate Administration, Wills and Trusts.
Barton House
7001 & 7007 E. Mountain View Road, Scottsdale
480-991-9912 • thebartonhouse.com
Caregiver's name:
Debbie DeVries, LPN
Debbie is a kind, compassionate, caring and clinically skilled nurse. She excels at both the medical and non-medical care of our residents. Her 13 years of hospice and memory care nursing experience gives Debbie deep insight into how to care for, empathize with, and lovingly support our residents and their families.
Connections In Home Care
3420 E. Shea Blvd. #200, Phoenix
602-708-8626 • chcaz.org
Connections In Home Care connects Valley older adults with kindhearted, reliable, caregivers that treat clients like family and help them achieve successful daily living at home.
Jewish Family & Children's Service
2017 N. 7th St., Phoenix
602-452-4627 • jfcsaz.org
Provider's name: Kathy Rood, Manager of Jewish Social Services
Kathy Rood, a counselor with 18 years at JFCS, manages vital programs for the agency. Be it, emergency financial assistance, career services, holiday programs, holocaust services, or information and referral for the older adult and Jewish communities, she is the first point of contact. She is most proud of the newest program, JFCS Memory Café.
Maravilla Scottsdale – A SRG Senior Living Community
7325 E. Princess Blvd., Scottsdale
480-359-1345
MaravillaScottsdaleLiving.com
Caregiver's name: Rebecca Chavez
Rebecca Chavez has been a member of the SRG team for over ten years. Now at Maravilla Scottsdale, Rebecca is truly a caring professional that is always looking to help residents in whatever way she can. She always goes above and beyond for her co-workers – especially for the residents she loves to care for.
The Palazzo
6250 N. 19th Ave., Phoenix
602-433-6300 • palazzohc.com
The Palazzo is a full continuing care community offering independent living, assisted living, skilled nursing and memory care. Our residents find a caring, compassionate and devoted staff to accommodate virtually every request. Come by The Palazzo to see our beautifully renovated apartments, Café, extensive activities and programs designed with you in mind.
The Springs of Scottsdale
3212 N. Miller Road, Scottsdale
480-941-9026 • thespringsofscottsdale.com
What if there was a place you could live where you did not have to worry about chores or cooking or even transportation? What if this place included your own private apartment, a warm and secure environment with more conveniences than at your current home? You could come and go as you please; you'd have many new friends, time to play and most importantly – peace of mind. Quality of life. What are you waiting for?
The Village at Ocotillo
990 W. Ocotillo Road, Chandler
480-558-0246 • TheVillageatOcotilo.com
Caregiver's name: Joseph Renteria
Joseph Renteria is an exceptional caregiver who has been a part of The Village at Ocotillo's team since 2015. Residents and staff alike love to work with Joseph, and his smile and positive attitude are noticed by all. The love for his job is attributed to the enjoyment he receives from helping others.
Zen Senior Living
11645 N. 25th Pl., Phoenix
602-992-0717 • zenseniorliving.com
Provider's name: Ashley Johnson
Ashley is adept at handling a variety of client issues and problems with kindness and professionalism. She is dedicated to providing service and client satisfaction. Ashley also provides a caring and compassionate attitude to all that she comes in contact with.

---
---