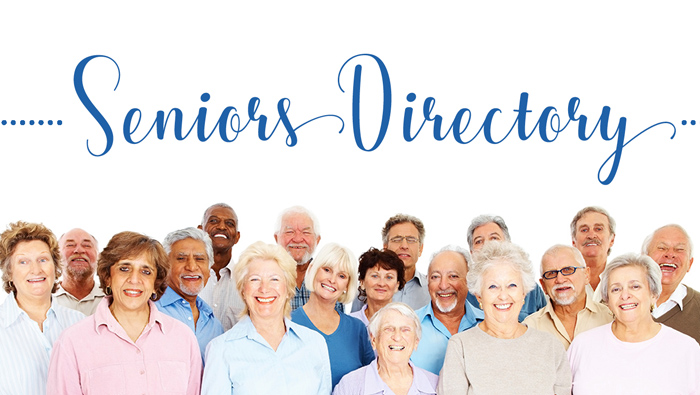 ---
Andara Senior Lifestyle Community
11415 N. 114th St., Scottsdale
480-451-1800 • seniorlifestyle.com/andara
A beautifully appointed independent and assisted living community that offers an active lifestyle, upgraded one and two bedroom apartments and great food. Our community is designed with residents' needs in mind and is dedicated to providing the best quality amenities and services.
Barton House
7001 & 7007 E. Mountain View Road, Scottsdale
480-991-9912 • thebartonhouse.com
The Barton House provides high quality, resident-centered memory care for seniors in a warm, home-like setting. Our low caregiver-to-resident ratio, on-site nursing and 24/7 "awake" staffing and daily activities program ensures that our residents receive the highest possible level of care and personal attention and remain engaged and active throughout the day.
Connections In Home Care
3420 E. Shea Blvd. #200, Phoenix
602-708-8626 • chcaz.org
Connections In Home Care connects Valley older adults with kindhearted, reliable, caregivers that treat clients like family and help them achieve successful daily living at home.
Hawthorn Court
13822 S. 46th Place, Phoenix
480-367-8999 • srgseniorliving.com
Hawthorn Court is a uniquely designed, secured residential community specializing in Alzheimer's and dementia care. Featuring spacious private and shared suites. Our award-winning In Touch Dementia Care program focuses on the caring contribution of professionally trained staff members partnering with family members to ensure the comfort and care of our residents.
Hear USA
Serving Mesa, Peoria, Phoenix, Scottsdale and Sun City West
Mesa: 480-245-6622
Peoria: 623-933-0000
Phoenix: 480-214-4909
Scottsdale: 480-614-5929
Sun City West: 623-584-4952
hearusa.com
HearUSA is a recognized leader in hearing care and partners with managed care organizations across the country. Through its Hearing Care Network of nearly4,000 independently practicing audiologists and hearing care professionals and over 220 company-owned hearing centers, HearUSA administers hearing benefits and provides related products and services to both third-party and self-referred clients.
Jewish Family & Children's Service Center for Senior Enrichment
6250 N. 19th Ave., Phoenix
602-943-2198 • jfcsaz.org
The Center for Senior Enrichment at JFCS offers education, health and wellness programs, holiday programs, nutritious lunches (with kosher option available upon request), exercise, entertainment and a wide variety of ever-changing activities. Older adults of all faiths are welcome!
La Siena
909 E. Northern Ave., Phoenix
602-910-6319 • lasienaseniorliving.com
Take in all that the North Central Phoenix area has to offer at La Siena. Offering independent living and assisted living in one- and two-bedroom residences with a wealth of services and amenities, La Siena is a beautiful community with plenty of opportunities at residents' fingertips..
Maravilla Scottsdale
7325 E. Princess Blvd., Scottsdale
480-359-1345 • maravillascottsdaleliving.com
Maravilla Scottsdale is a retirement resort in the heart of north Scottsdale, next door to the Fairmont Scottsdale Princess resort and the TPC Scottsdale golf course. Offering independent living, assisted living and memory care in one- and two-bedroom residences along with casitas, at Maravilla Scottsdale you can pursue your own brand of happiness, with choices for socializing, or fitness, and fine dining – all with world class recreation and shopping right outside your door.
McDowell Village Senior Living
8300 E. McDowell Road, Scottsdale
480-970-6400 • mcdowellvillage.com
McDowell Village is an independent and assisted living senior community offering an opportunity to experience something new, in an environment that spoils you in the best possible way. Providing each day with new and exciting activities – and an opportunity to nourish your mind, body and spirit. Inspired aging…it's what we live for!
Mirabella at ASU
300 E. University Drive, Tempe
480-965-9295 • retirement.org/mirabella/asu
Mirabella at ASU is a new 20 story, life-plan community that offers spacious view apartment homes, three restaurants on the 14th floor, life-long learning at Arizona State University and a lifetime healthcare plan.
Southland Home Health
4527 N. 16th St. #101, Phoenix
602-773-7300 • southlandhh.com
Southland Home Health offers a broad spectrum of care and social services, including nursing, therapy treatments and/or assistance with the activities of daily living. Increasingly, the home is the appropriate place to deliver these services for those who wish to remain independent but have the need for care that is beyond the scope of family's and friend's abilities.
Sun Health at Home
14719 W. Grand Ave., Surprise
623-227-HOME (4663) or 480-336-HOME (4663)
sunhealthathome.org
Sun Health at Home is a nonprofit "continuing care at home" program offering highly personalized support and coordinated services designed to allow seniors to remain in their homes, safely and confidently. It combines the assurance of needed support, personalized coordination of services and a cost-effective alternative or complement to long-term care insurance.
The Palazzo
6250 N. 19th Ave., Phoenix
602-433-6300 • palazzohc.com
The Palazzo is a full continuing care community offering independent living, assisted living, skilled nursing and memory care. Our residents find a caring, compassionate and devoted staff to accommodate virtually every request. Come by The Palazzo to see our beautifully renovated apartments, Café, extensive activities and programs designed with you in mind.
The Springs of Scottsdale
3212 N. Miller Road, Scottsdale
480-941-9026 • thespringsofscottsdale.com
What if there was a place you could live where you did not have to worry about chores or cooking or even transportation? What if this place included your own private apartment, a warm and secure environment with more conveniences than at your current home? You could come and go as you please; you'd have many new friends, time to play and most importantly – peace of mind. Quality of life. What are you waiting for?
Valley of the Sun Jewish Community Center
12701 N. Scottsdale Road, Scottsdale
480-483-7121 • vosjcc.org
The Valley of the Sun JCC offers a variety of fitness, educational and social programs for seniors, including art appreciation, discussion groups, Mature Mavens Dinner, knitting, mahjong, bridge, wellness talks and more. Fitness offerings include Parkinson's PWR!Moves, swim lessons, Pilates, personal training and 70+ group exercise classes each week.
Vi at Silverstone
23005 N. 74th St., Scottsdale
888-608-1728 • silverstone.viliving.com
Vi at Silverstone, a Vi and Plaza Companies community, offers graciously appointed residences, picturesque surroundings and time spent with new friends. Take advantage of abundant services and amenities, all with the comfort of an on-site care center with assisted living, skilled nursing and memory support care. An inviting retirement awaits.
The Retreat at Desert Cove
10031 E. Desert Cove Ave., Scottsdale
602-314-4005 • livingattheretreat.com
Located in North Scottsdale, this magnificent assisted living residence provides seniors with the help they need, while upholding their dignity and independence, in a safe, compassionate, loving and peaceful environment. Each resident has a spacious private bedroom with en-suite bath facilities. The Retreat strives to exceed the highest expectations of our residents and their families.
The Village at Ocotillo
990 W. Ocotillo Road, Chandler
480-558-0246 • srgseniorliving.com
Ideally located in Chandler's popular master-planned community of Ocotillo, our award-winning community features 120 distinctively designed independent and assisted living residences. From the courteous, professional staff, to its prime location close to the Ocotillo Golf Resort, The Village at the Ocotillo offers the retirement lifestyle that's just right for you.

---
---