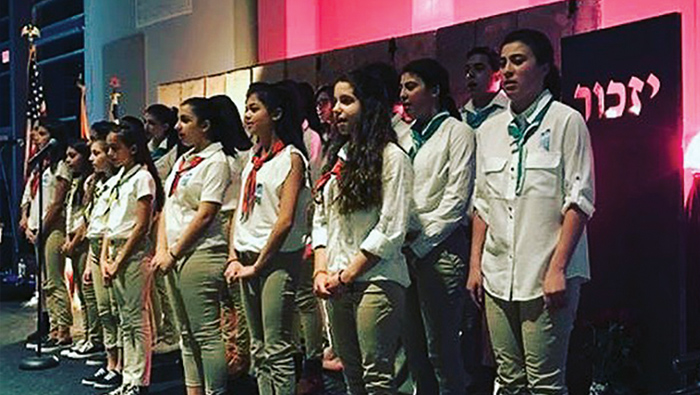 ---
The Israeli American Council – Arizona held a Yom Hazikaron event at the Ina Levine Jewish Community Campus in Scottsdale on April 30. The guest speaker of the evening was 1st. Lt. Ohad Roisblat, commander of an APC in the Gaza neighborhood of Shujaiyeh during Operation Protective Edge.
Ohad led the Golani Brigade into battle. On July 20, 2014, during one of the most difficult battles in Gaza, their unit was hit. Ohad lost 7 of his recruits that day. He was severely wounded himself and was evacuated to a hospital.
He shared his dramatic story and described the minutes after his vehicle was hit by an anti-tank rocket-propelled grenade (RPG) and went up in flames. "No one spoke. There was nothing. Only the APC [armored personnel carrier] going up in flames. And you are really close to the fire. It was a horrible feeling. I took out the only weapon I had – a hand grenade; I put it up against me, and simply told myself 'I won't come out of this alive.'"
The evening also included performances by local artists and Shevet Shemesh (Israeli Scouts of Arizona) members and counselors singing the Hatikvah and The Star Spangled Banner. Marty Haberer, executive director of the Jewish Federation of Greater Phoenix, was the master of ceremonies.

---
---