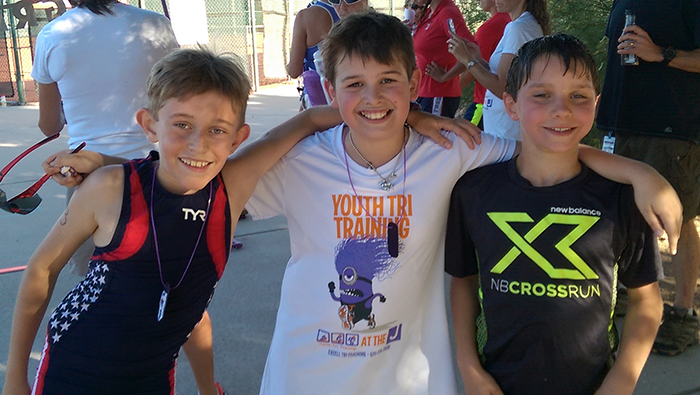 ---
The Tucson Jewish Community Center will host the only USA Triathlon Splash and Dash Youth Aquathlon Series in Arizona and the Southwest on Sunday, Aug. 21. Tucson is one of 45 cities across the United States designated to host a Splash and Dash event, which was created by USA Triathlon to introduce youth to a multisport lifestyle.
Splash and Dash is a fast-growing sport that combines running and swimming. The run can take place on a trail, road or path. The swim can take place in any body of water – a pool, reservoir or ocean.
The Tucson J competition is a timed event for participants ages 7-15. Athletes in the age group 7-10 will cover a 100-yard swim and a 1k run, while athletes ages 11-15 will complete a 200-yard swim and a 2k run. To register, visit tucsonjcc.org. Registration is open to all. The cost is $28.25 (USAT members) or $38.25 (USAT non-members, includes $10 membership fee). Deadline to register is Aug. 17.
The Tucson J has partnered with local USA Triathlon level 1 coach Robin Kremer, who is also an exercise physiologist and seasoned triathlete. Robin is a principle owner of Excell Tri Coaching and iTri Tucson Center at Fitworks in downtown Tucson.
"I feel I have started laying the foundation of our future, with the partnership with the Tucson J on the Youth Triathlon Team, the USAT Splash and Dash and opening the iTri Tucson Center at Fitworks in downtown Tucson for adult beginners. Both programs focus on the future of the sport and how I can help youth and adults reach their dreams," says Robin.
For a complete list of USAT Splash and Dash events around the country, visit atriathlon.org/splashanddash.

---
---