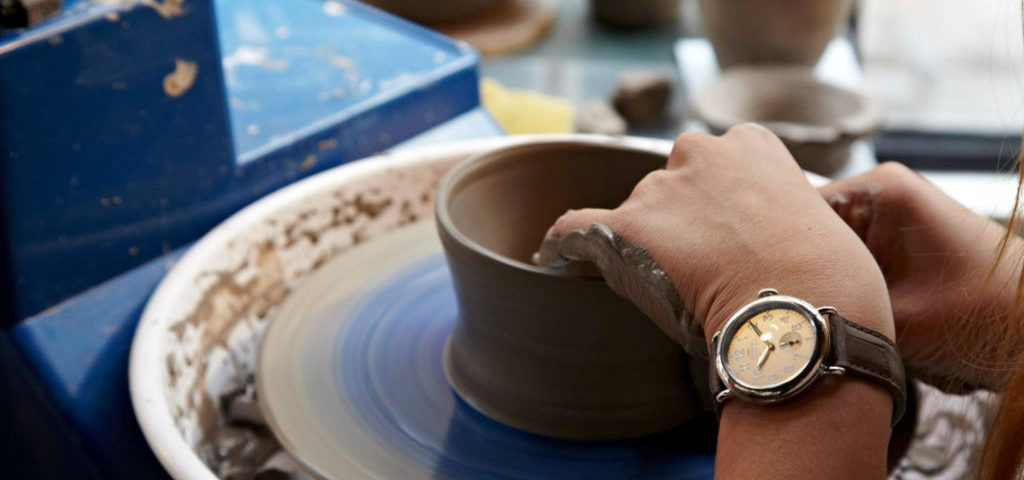 ---
Bring out your inner artist and feed your creative side through a variety of art classes offered at the Tucson J. Beginners are welcome!
Painting The World Jewish: Basic Watercolor Techniques
Tuesdays, Nov. 13-Dec. 4, 2:30-4:30 pm
Instructor: Ann Marcus Lapidus
Create your own watercolor paintings and gain a better understanding of color and how to paint with watercolors, while exploring Jewish themes.
Learn to Paint a Silk Scarf
Sundays, Nov. 4, 11 & 17, 9 am- noon
Instructor: Saraiya Kanning
Paint your own silk scarf using vibrant, flowing dyes. Use water-soluble resist to draw lines that fence in color and salt to create comet-like patterns.
Anyone Can Draw and Paint
Tuesdays and Fridays through Dec. 28, 9:30 am-noon
Instructor: Murray Keshner
Demonstration and instruction at every session. Please bring pencil, paper and any media you like to use.
Beginner Portrait Sculpting
Fridays, Nov. 2-30 (no class Nov. 23), 2-5 pm
Instructor: Raymonde Zlotnikoff
This is a comprehensive class of practical instruction and hands-on sculpting in how to create a three-dimensional sculpture of the human face and head in clay.
Clay with Sway
Thursdays, Nov. 1-Dec. 13, 5:30-8:30 pm
Join us in this lab setting to improve your clay skills. Experiment with a variety of tools, try new textures and add some interesting flair.
Sunday Morning Clay Class
Sundays, Nov. 18-Dec. 23, 9:30 am-12:30 pm
Instructor: Gerrie Young
Improve or advance what you have learned in other classes. Bring your clay knowledge up to date through practice with forms, tiles, the pottery wheel or sculpture.
For more information, or to register for any of these classes, contact 520-299-3000 or visit tucsonjcc.org/programs/arts/adults/art-classes/.

---
---