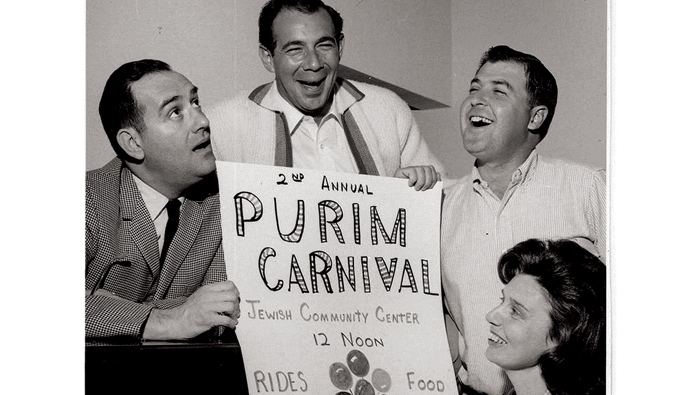 ---
The Valley of the Sun Jewish Community Center is bringing back its popular Purim Carnival this year. The JCC has not hosted the carnival since 2008.
Kim Subrin was the program director in 2008, and when she left, the carnival went away. Now she is back, as chief operating officer, and so is the Purim Carnival. "This is a true community-wide Purim Carnival. All of the synagogues are participating. No synagogue in this area of the Valley will be holding a carnival that day so that we can do a true community event," says Kim.
Allan Flader of Flader Wealth Consulting Group is the presenting sponsor. When he heard the Purim Carnival was coming back, he had an interesting reaction: "I had totally forgotten about it, it's been so long since there was one, I forgot."
He had not forgotten the wonderful memories from when he was a young boy living across from the Jewish Community Center when it was located on Maryland Ave. in Phoenix. "I remember there were rides and booths and games and food, and there were tons of kids running around playing. There would be lots of friends I knew there from camp, the JCC and Hebrew school. You ran around, you played a game and you ate something. Between the food and the snow cones and the rides and the booths – it was just a great time," says Allan.
The carnival this year will have rides, inflatables, live entertainment, community booths, costume parade, inter-generational bingo tent, petting zoo, face painting and a special teen section with activities and "Wipe Out" style competitions and much more.
"I feel there are very few opportunities in our community for everybody to come together and represent themselves," says Kim. "So the idea of bringing all the organizations together and letting them have a tent to promote themselves – it's really about exposing the community to everything we have to offer here, not just at the JCC, but in our entire community."

---
---