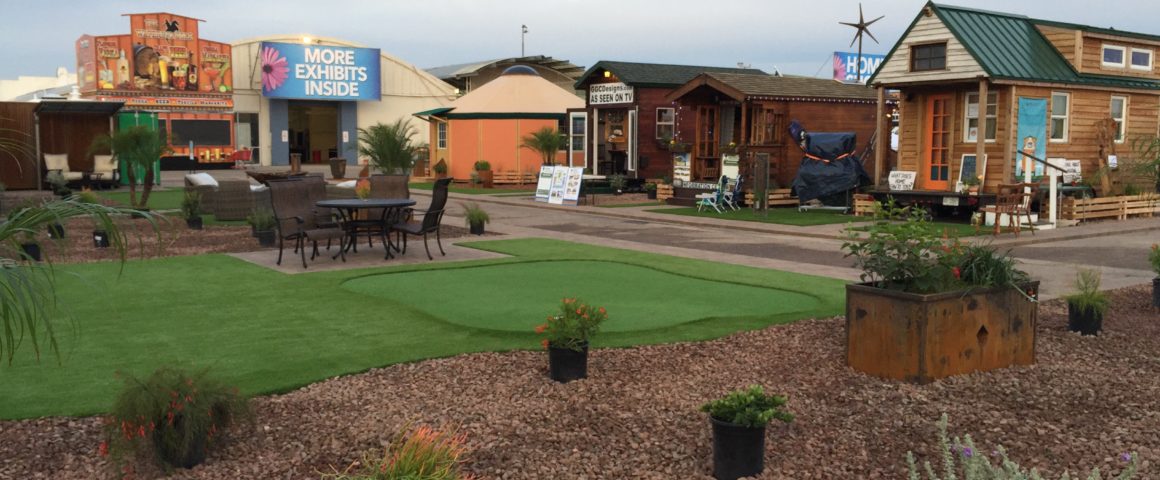 ---
The Maricopa County Home & Garden Show returns to the Arizona State Fairgrounds Friday, January 12 through Sunday, January 14. This year, returning for the third time is the Tiny Homes Street of Dreams, featuring five tiny homes ranging from 81.6 square feet up to 370 square feet. There will also be four homes fashioned from commercial shipping containers.
"People are crazy about tiny homes and fascinated by all the amenities that can be packed in a small space," says Joelle Perush with the Maricopa County Home & Garden Show.
Tiny homes by definition are homes under 400 square feet. The average American home, by comparison, is around 2,600 square feet. The reasons a person would want to live in a tiny home varies, but cost is definitely a factor with a 200 square foot home costing about $35,000 to build.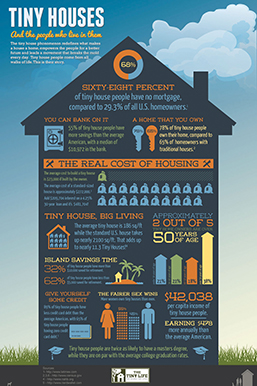 Their popularity is evident in the programming lineup on HGTV that lists four shows featuring the petite dwellings: "Tiny House, Big Living," "Tiny House Hunters," "Tiny House Builders" and "Tiny Luxury."
Converting shipping containers to homes is also part of this trend towards living in a small space. The cost is minimal, beginning at around $1,900 for a 10-foot container, and it comes with the walls, floor and ceiling, so there are fewer construction costs involved.
Repurposing a shipping container is also very environmentally friendly. There are approximately 17 million shipping containers in the world, and only 6 million of them are in use. That leaves 11 million containers sitting unused – just waiting to be converted into homes!
Joelle suggests if you want to get a peek at the ones featured at the home show to come early.
"Typically the line starts at 10:30 am, and people will be lined up until we close," she says.
If you are not into tiny housing, there are plenty other attractions at this year's show. "2018 is the perfect year to make updates to your home, and The Maricopa County Home & Garden Show has all of the ideas you need to make it your dream home," said Katie Jones, Maricopa County Home Show manager. "No matter what you want to do with your home in the New Year, we will teach you how at the show with DIY seminars, expert advice and the most professional home improvement vendors in the Valley."
The do-it-yourself seminars include learning how to install lush artificial turf, making bath bombs and sugar scrubs, creating a succulent terrarium, upgrading your cabinets with paint and turning simple wood boards into a stunning shiplap wall. You can also purchase a "barn door in a box" kit from Everlasting Window & Door to create a unique and trendy piece for your home.
For those with a green thumb, the University of Arizona Master Gardeners will be on hand to answer questions about gardening in the desert. Also, the Metro Phoenix Rose Society will be sharing advice on how to get the perfect rose garden including planting and pruning demonstrations.
You can also shop handmade, recycled and reclaimed home furniture and décor to make your home uniquely yours; enjoy wine tasting experiences throughout the show or watch obedience demonstrations and dog tricks courtesy of Dog Training Elite.
Whatever your desires for your home or garden there is a good chance you will find what you are looking for at this year's Maricopa County Home & Garden Show.
The Maricopa County Home & Garden Show
When: Jan. 12-14; 10 am-6 pm Friday-Saturday, 10 am-5 pm Sunday
Where: The Arizona State Fairgrounds, 1826 W. McDowell Road, Phoenix
Tickets: $8 daily for adults, $3 for ages 3-12, ages 2 and under are free; check website for discount offers.
Information: 602-485-1691 or mchomeshows.com

---
---