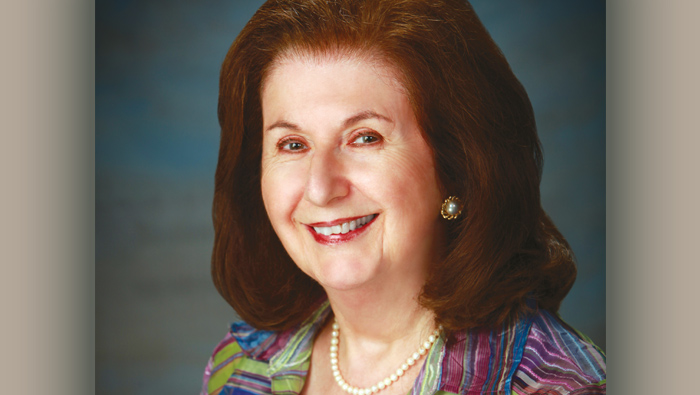 ---
Toby Weinstein has been a Realtor since 1980, so she has experienced the good, the bad and even the ugly of the Valley's dynamic real estate market. A former high school English teacher, she was searching for a career that would give her the flexibility to be a stay-at-home mom to her newborn daughter. "Real estate offered me that opportunity and I never looked back," says Toby.
She has seen a lot of changes during her career. When she started selling homes, interest rates for VA (Veterans Affairs) loans were as high as 17½%. Then she witnessed what she calls "the bubble," and then the "crash and burn."
During 2006 and 2007, Toby was fortunate to have sold several single-family homes to investors as income property. She hadn't intended to become a property manager, but that was part of the deal of the sales. She also received her broker's designation. "When things were tough and lean, I was doing property management alongside listing and selling, so that came in handy when things were more difficult for people who were doing real estate exclusively," she says. Today she is the property manager of 30 single-family homes.
Though she is a veteran of the business, Toby takes the time to make sure her clients understand the process. "Think of a family who has lived in a home for 25-plus years and they haven't gone through this for a long time," says Toby. "I think it's important that the agent walks them through the process from A to Z – from the listing to a contract, all those little steps. You can't make the assumption that the sellers know the process."
When people are looking for a Realtor, Toby suggests they find an agent with a good reputation and a specific knowledge of the home's area. "If you are living in Surprise or Buckeye, you shouldn't hire an agent familiar with Scottsdale," she says, adding that the agent "should have a marketing plan to get the home sold."
It's important for all parties to be involved in every part of the transaction. "I don't think it's good for buyers or sellers to assume the position of 'ignorance is bliss' and just let the agent do everything," says Toby. "I think it's important for them to be part of the process, to ask questions. It is the most important purchase for most people, and if they haven't been through it in years, [they] don't remember stuff."
The housing market has been steadily getting better since the Great Recession of 2007-09. "I think as long as interest rates stay low, even if they go up to six or seven percent. When you are looking at single-digit interest rates, it's phenomenal," says Toby. "It's a good indicator for continued strength, as long as the interest rates remain low and people can get financing."
Enough time has passed since the housing crisis in 2006 and 2007 for people affected by a short sale or foreclosure, or for those who had to "walk away" from their homes (if they were "under water," or owed more than the house was worth), to restore their credit. When interest rates start to rise, there's also an incentive for those with an adjustable-rate mortgage to refinance for a more traditional mortgage with a locked-in rate.
Supply and demand are currently affecting the Valley's real estate market. Toby has noticed that homes in certain price ranges "are selling very quickly because of the scarcity of inventory. If it's a nice, clean property in a decent location, it will sell quickly."
Sometimes sellers will price homes aggressively to generate multiple offers. "If the target is $325,000, they may list it at $299,000 or $310,000 and then hope to get multiple offers so that they can essentially bid it up," Toby explains of the process. She says that this practice is often seen with lender-owned properties.
She has also noticed another housing trend that is attracting millennials (those born after 1980 and the first generation to come of age in the new millennium). "There are a lot of multiple housing [areas] and condos downtown [Phoenix] and in Scottsdale…that are more 'urban style' housing," says Toby. "This didn't exist 10 or 15 years ago." These areas – with onsite amenities like a concierge, grocery store and workout facilities – attract professionals working downtown.
Toby predicts that once people start to have children, "They will go back to buying a single-family home because they will want the yard and the good school district. That's always the draw [to get them] back."
With stricter lending guidelines in place, Toby doesn't think we will ever see that bubble again. "It was like La La Land. That wasn't reality," she says. "The appraisers would come in with the appraisals and the lenders would lend, so everything contributed to [the bubble]. Now it has readjusted and the values are more realistic."
With a more stable real estate market and interest rates still very low, financing is available to those with good credit and income. As Toby says, "If interest rates are single digits, it's all good!"
Reach Toby at West USA Realty in Scottsdale at 480-948-5554.

---
---