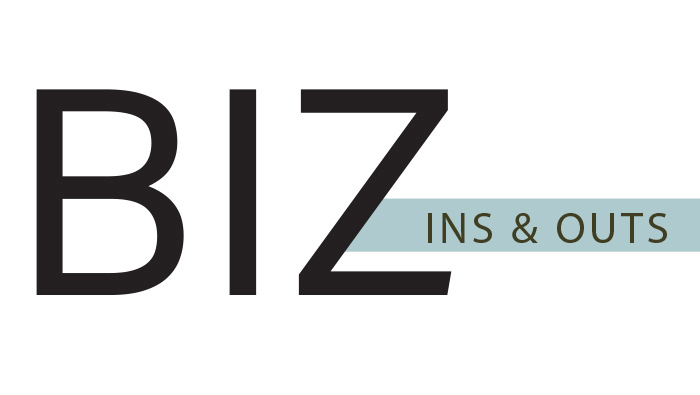 ---
Abbie Fink awarded Patrick Jackson Award
Abbie Fink of HMA public relations in Phoenix received the Patrick Jackson Award at the Public Relations Society of America 2016 Conference on Oct. 24. The award recognizes a PRSA member who has significantly contributed to advancing PRSA from the chapter to national levels, as well as furthered the society by inspiring fellow practitioners professionally and personally. Abbie is the vice president and general manager at HMA public relations, and is a past president of the PRSA Phoenix Chapter. Fink graduated from the Walter Cronkite School of Journalism at Arizona State University and has been working at HMA public relations since 1993.
"Volunteerism has always been an important part of my life," says Abbie. "Whether that be volunteering with Phoenix PRSA on committees and its board of directors, co-chairing the Western District conference or serving on the executive committee of Counselors Academy, to countless other local and national task forces, panels and speaking engagements, my professional volunteer time has been dedicated to PRSA."
Fink is often called upon to present to a wide variety of business and civic organizations on such topics as media relations, social media and digital communications strategies, issues/crisis communications and special events management.
"We are proud to honor Abbie's decades of contribution to the Society," said Mark McClennan, APR, 2016 PRSA National Chair. "Pat Jackson called on us to be architects, not just carpenters. Abbie fits that mold. Her strategic insights, passion and dedication have helped grow and guide her local chapter and all our professional interest sections." hmapr.com
Monheit Zongolowicz Frisch CPAs join CPAsNET
The public accounting firm Monheit Zongolowicz Frisch CPAs, with offices in Surprise and Scottsdale, announced they have been selected to join CPAsNET.
CPAsNET is a leading consortium of independent accounting firms that represent more than 100 partners, 300 professional associates and 500 employees. CPAsNET's global reach represents more than 120 firms in 93 countries. Member firms have pooled their resources to provide their clients with the local, national and international prospective needed to prosper in challenging markets and times.
Monheit Zongolowicz Frisch was selected based on a number of criteria, including the expertise and business acumen they provide to their clients in the Greater Phoenix community. Through their membership in CPASNET, they are able to provide their clients with the multitude of resources.
"Monheit Zongolowicz Frisch, CPAs PLC is committed to offering innovative business solutions and accounting guidance at an exceptional value. Learning what other successful firms are doing will enhance our ability to succeed," explains David Monheit, a partner at MZF CPAs, on why they chose to join CPAsNET. mzfcpa.com
Dr. Jeremy Babendure honored at Governor's Celebration of Innovation Awards
The state's top science and technology innovators were honored on Nov. 10 at the 13th annual Governor's Celebration of Innovation Awards at the Phoenix Convention Center.
This year's Chairman's Award was presented to Jeremy Babendure, Ph.D., executive director of the Arizona SciTech Festival and Arizona Technology Council Foundation. The Chairman's Award is selected at the discretion of the Arizona Technology Council's leadership. Dr. Babendure was recognized by the Council as its Chairman's Award winner because of his dedication to STEM education. Dr. Babendure enables students and families all across the state of Arizona to experience science and technology in ways that are entertaining. The SciTech Festival includes more than 800 collaborators, 1200 events in 53 Arizona cities and draws more than 400,000 participants.
"Arizona's technology ecosystem is experiencing impressive growth, and continues to receive recognition on a national scale," said Sandra Watson, president and CEO, Arizona Commerce Authority. "We congratulate this highly-skilled collection of technology leaders for helping Arizona stimulate this growth by advancing new innovations that are improving lives and creating high-wage jobs." azscitech.com
Dr. Valerie Paradiz named director of First Place National Leadership Institute
Valerie Paradiz, Ph.D. has been appointed as director of the First Place National Leadership Institute. First Place AZ is a local nonprofit working hard to ensure that housing options for people with autism and other special abilities are as bountiful as they are for anyone else.
During her transition to First Place, Dr. Paradiz will continue to serve as director of the Autistic Global Initiative (AGI) of the Autism Research Institute in a part-time capacity, completing her service there this month.
Dr. Paradiz is a National Board Member of Autism Speaks where she serves as chair of its Family Service Committee. She writes a regular column, Home Truths, for the Simons Foundation Autism Research Institute's Spectrum News.
First Place is advancing new residential options for adults with autism and related disorders and is underway on First Place-Phoenix, a transit-oriented property sited in the heart of the city at 3rd St. and Catalina. firstplaceaz.org
Jewish Learning Institute certifies Rabbi Yehuda Ceitlin
Rabbi Yehuda Ceitlin, outreach director of Chabad Tucson and Associate Rabbi of Congregation Young Israel of Tucson, has joined the international faculty of the Rohr Jewish Learning Institute, the largest network of Jewish adult education.
Rabbi Ceitlin traveled to New York this past summer to attend a series of inaugural training seminars in advance of the launch of the new courses in Tucson. "I am honored to be recognized for my knowledge and teaching skills and become a certified instructor of this acclaimed institute," he said.
Starting Dec. 8, Rabbi Ceitlin will present the new course, How Success Thinks: Jewish Secrets for Leading a Productive Life, at the Tucson Jewish Community Center on Thursdays at 7-8:30 pm. "I'm expecting high attendance from career and achievement-oriented individuals, but also from those interested in exploring Jewish approaches to behavioral psychology," he said.
The six-week course is accredited for continuing education for medical and mental health professionals and is co-hosted by Chabad Tucson, the Tucson JCC and the Maimonides Society of the Jewish Federation of Southern Arizona.
For the remainder of the academic year, Rabbi Ceitlin will present in February 2017, Ethical Conundrums, an interactive approach to Talmud study and modern-day dilemmas, and in May 2017, Survival of a Nation, exploring historical and contemporary Israel on the 50th anniversary of the Six-Day War. To enroll, visit myJLI.com.
Rabbi Shmuly Yanklowitz named by Forward as one of 50 Most Influential Jews of 2016
On Nov. 14, Valley Beit Midrash's President and Dean, Rabbi Shmuly Yanklowitz, was named by The Jewish Daily Forward as one of the 50 Most Influential Jews of 2016. Others on the list include Bernie Sanders, Bob Dylan, Natalie Portman and Ivanka Trump.
The Forward highlighted Rabbi Shmuly's collective work at Valley Beit Midrash, Uri L'Tzedek, The Shamayim V'Aretz Institute, Yatom: The Jewish Foster & Adoption Network, Jews for Human Rights in Syria and Arizona Jews for Justice.

---
---