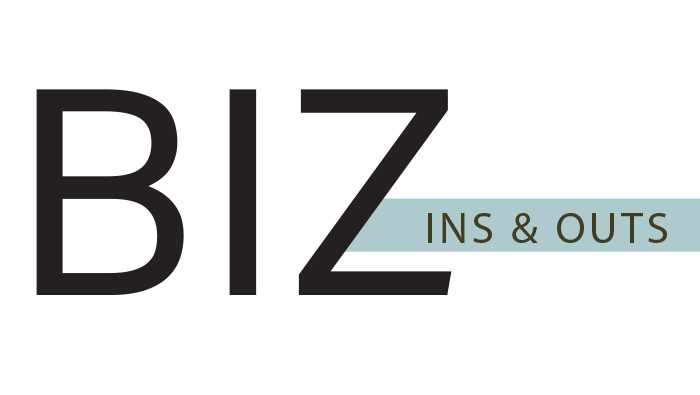 ---
Barbara Fenig, new director of arts & culture at the Tucson J
The Tucson Jewish Community Center announces the hiring of Barbara Fenig as the new director of arts & culture. As director, Barbara will be responsible for program development: enhancing the quality of current programs and sourcing innovative arts and cultural programming with an emphasis on Jewish values, customs, and expression. In addition to managing adult courses (arts, language and adult classes), she will curate the Fine Art Gallery and Sculpture Garden.
Born in New York City, Barbara moved to Tucson in 2016. She earned her MFA in Fiction at Columbia University and her BA at Wesleyan University and has focused her work in the arts community, university and nonprofit settings.
Barbara served as the inaugural director of the bell hooks institute in Berea, Kentucky, where she worked with Dr. bell hooks to found the community focused nonprofit. Previously, Barbara coordinated special events at the Blanton Museum of Art at the University of Texas at Austin, arts events at Columbia University, and writing and arts programming at Wesleyan University.
tucsonjcc.org
Shira Brandenburg hired as Director of the Tucson International Jewish Film Festival
The Tucson Jewish Community Center announces the hiring of Shira Brandenburg, as the new director of the Tucson International Jewish Film Festival.
As director, Shira will work with the festival committee throughout the year to help manage and produce the 2018 festival which will be held Jan. 11-21, 2018.
Shira holds a BS in Education from Eastern Michigan University and has taught in both America and Israel.
She spent eight years with the Hillel Foundation on the campuses of Metro Detroit, Michigan State University, UNC-Chapel Hill and here in Tucson at the University of Arizona.
As the women's division director of the Jewish Federation of Greater Austin and the special events manager of the Austin Jewish Community Center, her passion for the Jewish community continued to strengthen. While working for The San Diego Padres, she ran events with the California Highway Patrol's 11-99 Foundation and with Mitzvah Event Productions, San Diego's premiere Jewish event company.
tucsonjcc.org
Stuart Wachs new chief operating officer at Third Evolution
Third Evolution Inc. has hired Stuart Wachs to be their chief operating officer. Stuart is known in the Valley for his Jewish communal work, as first president and CEO of the Jewish Community Association and most recently the president and CEO of the Jewish Federation of Greater Phoenix.
Third Evolution is an Industrial and Artificial Intelligence Integrated Solutions business using AI to automate, speed up and significantly improve complex solution outcomes. Our unique multi-dimensional approach has proven to allow us to solve the unsolvable, create high levels of efficiency, significantly increased speed and optimized outcomes.  Third Evolution brings process engineering, system integration, automation and artificial intelligence together to maximize efficiencies, optimize production, and provide the best real time solutions. In addition to their current work with Industrial Utilities, they are also growing their AI Integrated solution in Healthcare and the military. Most recently Third Evolution was invited to present on their AI integrated solutions to NATO and in mid-March they will be a lead presenter at an international Airborne ISR conference in London.
thirdevolution.us
Shelley Cohn elected chairman of ACF Board of Directors
The board of directors of the Arizona Community Foundation has elected as chairman Shelley Cohn, former executive director of the Arizona Commission on the Arts. Shelley succeeds as chairman Ron Butler, Arizona managing partner for Ernst & Young, who served as chairman since 2015. She served as vice chairman to Ron throughout his two-year term. A member of the Arizona Community Foundation board of directors since 2008, Shelley was previously a member of the precursor to ACF's Philanthropic Services Committee.
"I am impressed with the innovative leadership, programs and reach of the Arizona Community Foundation throughout Arizona, as well as the engagement and diversity of its board," says Shelley. "I am honored to be elected chairman of the board."
In addition to her relationship with the Arizona Community Foundation, Shelley continues to make a difference in the community as president elect of the board of trustees for the Desert Botanical Garden, as a previous president and current board member of Childsplay, and as the chair of Hillel at ASU's Life & Legacy giving program. azfoundation.org
TicketForce hires Stacey Cohen White as Senior Sales Executive
Stacey Cohen White accepted a position in January as Senior Sales Executive at TicketForce. Stacey is the former senior director of NowGen, an initiative of the Jewish Federation of Greater Phoenix that engages Jewish young adults between the ages of 21-45 through meaningful programs and services that foster a deeper connection to Judaism and Jewish life in the Valley of the Sun.
TicketForce is a ticketing solutions provider founded in Mesa in 2003. The woman-owned business sold $80 million in tickets online last year for arts, concerts, and sports venues throughout North America.
ticketforce.com
Scottsdale Specialty Store Named Best Gift Shop in the Valley
The Paper Place, located in the heart of Old Town Scottsdale, was recently awarded 'Best of the Valley 2017' in the category of 'Best Gift Shop' by Arizona Foothills Magazine. Hundreds of thousands of votes are cast to determine the Valley's best, which are then featured in the magazine's April issue. The shop, owned and operated by sisters, Nancy Silver and Betsy Hendricks, has been a favorite among locals and visitors looking for gifts and invitations for more than 38 years.
"The Paper Place has been a part of the community for almost 40 years, so this really means a lot," said Nancy Silver "It's nice to know that all these people voted for us."
The store was originally founded by Judy Silver and oldest daughter, Nancy. Hendricks joined the family business in 1991.
"We get to be part of our customers' most important life celebrations and biggest milestones when we are creating invitations," says Betsy Hendricks. "Our selection of gifts has just naturally grown and we love searching the market for unusual items that you don't always see elsewhere."
thepaperplaceaz.com
Jewish Community Relations Initiative hires first executive
The Jewish Community Relations Initiative takes its formal place within the Jewish community with the hiring of Karolyn Benger as its first executive director. This exciting "next step" comes after two years of extensive research and planning spearheaded by the Board of Rabbis of Greater Phoenix and with the generous support of the Jewish Community Foundation.
The establishment of the JCRI is ever more relevant during these challenging and divisive times and will serve as a conversation platform for the entire Jewish community, in cooperation with synagogues and other local Jewish organizations.
Karolyn is the former Executive Director of the Jewish Interest Free Loan of Atlanta. Since moving to Phoenix more than a year ago, she has worked as the Director of Community Services at the Jewish Free Loan here. She is a graduate of Emory University with a degree in Political Science and a specialization in the Middle East.
"I look forward to working with other Jewish agencies, the Board of Rabbis, Orthodox Rabbinical Council, and the Federation to help create a closer community through partnership and collaboration," says Karolyn. "It is our goal to strengthen our community through meaningful dialogue within and across the Jewish community and be a voice for Jewish values and interests in greater Phoenix."
 jcrphx.org

---
---