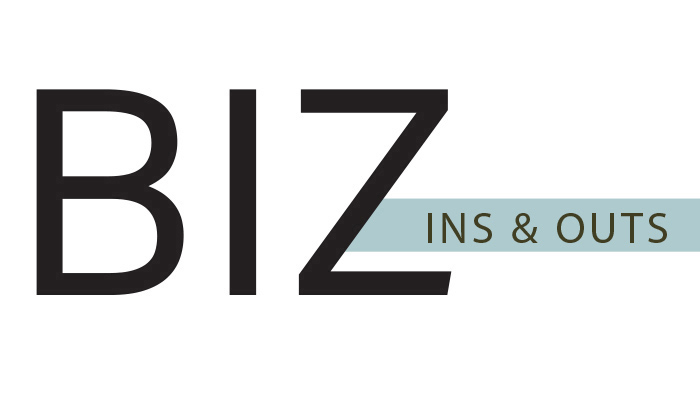 ---
Yana Krone joins Hebrew Free Loan
Yana Krone has come on board at the Hebrew Free Loan Association of Tucson as the new community relations director. As a graduate from the Ohio State University, Yana started her career in nonprofits at the Mid-Ohio Foodbank in Columbus, Ohio. After moving to Tucson to work on her MBA over 20 years ago, Yana has had the privilege to work with local companies such as Southern Arizona Home Builders Association, Tucson Lifestyle Magazine and Bolchalk Frey Marketing and Advertising. Yana hopes to use her nonprofit and business experience to help the many individuals in need within our community, by offering financial assistance through interest free loans provided by the Hebrew Free Loan Association of Tucson.
tucsonfreeloan.org
Arizona Theatre Company welcomes three new staff members
Arizona Theatre Company is pleased to announce the addition of Sue DeBenedette as director of marketing, John Geersten as company manager and Julia Waterfall-Kanter as director of development.
"Combined, Sue, John and Julia bring more than 60 years of experience in their respective areas of expertise to Arizona Theatre Company, experience that will be vitally important as we lay the foundation for ATC's next 50 years. We were so impressed with each individual's talents and experience, and when each of them expressed their main motivation for joining the team was the desire to be in a position where they could have a significant impact on an organization, that sealed the deal for us," said ATC Managing Director Billy Russo and Artistic Director David Ivers in a joint statement.
Sue was most recently chief marketing and development officer at the Tucson Jewish Community Center after handling marketing responsibilities at Arizona Public Media. Her many years of marketing experience also include positions as marketing director at the Tucson Symphony Orchestra, director of marketing for PolyGram Records in Australia and in international marketing at A&M Records, New York and Los Angeles.
Julia has been leading fund development efforts for more than 20 years for organizations that include, but are not limited to, Arizona Opera, Tucson Jewish Community Center, Up With People and Social Venture Partners Tucson.
John served for seven years as managing associate and company manager at Pioneer Theatre Company in Salt Lake City, simultaneously working as an equity stage manager for its new play series and main stage shows. For three seasons, he produced the collaborative Utah charity event, Utah Theatre United that raised money through cabaret events for a group of charities.
arizonatheatre.org
Tucson JCC nominated for Excellence Award
Outstanding achievements help JCCs of North America build meaningful Jewish community. The JCCs of North America Excellence Awards honor exceptional institutional efforts, and hold them up as examples so that all JCCs may learn from them.
The Tucson Jewish Community Center has been named as one of the nominees in the category of Recognizing Excellence in Talent Management and Professional Development for Comprehensive Strategic Onboarding/Training Program for Incoming Staff and Faculty.
The award winners will be announced at the convention-wide luncheon at the JCCs of North America Biennial in Memphis, TN, on May 8.
jcca.org
Five15 Arts gets a new home
The Five15 Arts collective will feature its first exhibit, "Grounded on Grand," in their new gallery space at Chartreuse Gallery, 1301 NW Grand Ave., Phoenix, in the Grand Avenue arts district. Their first exhibit is a group show of the current nine collective artists: Deborah Hodder, Wendy Willis, Marlys Kubicek, Joan C. Thompson, Anne Howey-Falvey, Susan Risi, Daniel Friedman, Daniel Prendergast and Marissa Vidrio.
After moving out of their space at 515 E. Roosevelt in 2016, Five15 Arts exhibited at the Phoenix Center for the Arts during 2017 while looking for more permanent space. Nancy Hill, who has operated Chartreuse Gallery for years turned over the curation and exhibition of art in the gallery space to Five15 Arts in March. But she will continue to operate Hazel and Violet, a letterpress printing shop, in the Chartreuse building, offering custom printing and letterpress classes.
Five15 Arts will feature solo exhibits by collective members starting in April, with Daniel Friedman opening his exhibit on April 6.
five15arts.com.
New executive director for Ryan House
Valley nonprofit, Ryan House, whose mission is to provide world-class care and programs that embrace all children and their families as they navigate life-limiting or end-of-life journeys, announced Tracy Leonard-Warner as its new executive director.
In this new role, Tracy will serve as the chief fundraising and administrative officer and lead the development/administrative team.
She was most recently Ryan House's individual giving officer. Prior to joining Ryan House in 2017, Tracy led an interdisciplinary healthcare team for Hospice of the Valley for five years.
"Tracy's experience, proven leadership abilities and commitment to our mission will enhance Ryan House's community presence and the services we provide the children and families we serve," says Ryan House Board Chair Janet Moodie. "We are thrilled to have Tracy lead our development team, grow our presence in the community and develop increased support through volunteerism and financial contributions."
ryanhouse.org
Alma Hernandez candidate for Arizona House of Representatives
Alma Hernandez is a candidate for the Arizona State House of Representatives in Legislative District 3 for the Democratic primary.
A native Tucsonan, Hernandez is a former Jewish Community Relations Council coordinator for the Jewish Federation of Southern Arizona and sings in the choir at Congregation Chaverim where she and her family are members.
She received her bachelor of science and master of public health degrees from the University of Arizona and has further public health training from Johns Hopkins Bloomberg School of Public Health. She was a Glass Leadership Institute Fellow with the Anti-Defamation League last year. Hernandez and her siblings continue to be involved with AIPAC.
She began her involvement with the Democratic Party at age 14 and was most recently campaign manager for Joel Feinman, candidate for Pima County Attorney. She also served as campaign manager for State Senator Steve Farley and for her brother, State Representative Daniel Hernandez, and was an intern and dedicated headquarters captain for Mayor Jonathan Rothschild's campaign. Daniel, is running for reelection in LD2, and her sister Consuelo is running for the Sunnyside school board.
almaforarizona.org

---
---