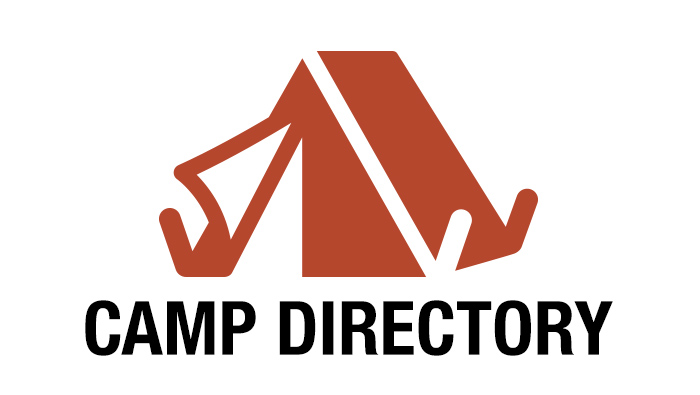 ---
DAY CAMPS
AZ on the Rocks
16447 N 91st St #105, Scottsdale
480-502-9777 • azontherocks.com
Our high energy, well-qualified counselors will help your child build new friendships, discover new interest and improve self-esteem, all in an inviting environment. No experience is required. AZ on the Rocks camps focus on movement, physical activity and having fun. Campers will climb, do yoga, ninjitsu and many other fun activities. Lunch is provided fresh every day by Pita Jungle (with pizza on Fridays). Half- or full-day sessions June 5-Aug. 4. $300 for half day and $360 for full day.
Ballet Theatre of Phoenix
Summer Intensive
2326 E Indian School Road, Phoenix
602-957-3364 • ballettheatreofphx.org
Train in Classical Ballet for aspiring dancers ages 3-18 who want to experience the joy that comes from dancing. Students develop creative movement skills, musicality, rhythm, coordination, expression, character, and confidence. Ballet Theatre of Phoenix offers an intensive training program aimed at the full development of the young artist, providing each student with an effective range of technical skills, coupled with artistic expression.
Camp Gan Israel
2110 E Lincoln Drive, Phoenix
602-944-2753 • cgiofphoenix.com
Camp Gan Israel is a six-week day camp beginning June 26 for girls ages 3-12 and boys ages 3-10. CGI is part of the largest network of Jewish schools around the world and is known for being a safe place for children and for their incredibly dedicated and fun staff.
Children's Museum of Phoenix
215 N 7th St, Phoenix
602-253-0501
childrensmuseumofphoenix.org
When school is out, camp is in! Check out our Spring and Summer Break Camps
Camps at the Children's Museum of Phoenix feature hands-on learning designed to cultivate the minds and muscles of children ages 5-8. Activities in each unique camp include art, science, math, literacy and plenty of free play within all three floors of the museum's imaginative exhibits!
East Valley Children's Theatre
4501 E Main St, Mesa
480-756-3828 • evct.org
Imagination Theatre Camp for ages 5-8: June 5-16 (Mon.-Fri.)  An introduction to musical theater performance. 9 am-noon.
Theatre Workshop Camp for ages 8-15: June 5-16 (Mon.-Fri.) A different theatre topic every day. Take one-day, one-week or two-weeks of classes 8:30 am-4 pm.
Musical Theatre Camp for ages 8-15: June 19-30 and July 10-21 (Mon.-Fri.). Learn skills in acting, singing, and dancing while having fun! Full day, 8:30 am-4 pm; half-day, 8:30 am-noon or 12:30-4 pm.
New Way Academy
Adventures in Learning
5048 E Oak St, Phoenix
602-629-6850
newwayacademy.org/summer
New Way's summer program offers K–12 students a perfect blend between academics and fun! Classes focus on the most important areas of academic need (math, phonics, reading, and communication), with occupational and/or speech therapy available as well. Weekly adventures will allow students to experience fun activities outside the classroom, leaving them feeling more confident in their academic abilities and energized from their adventures!
Programs are available for elementary, junior high and high school students.
Phoenix Zoo
455 N Galvin Pkwy, Phoenix
602-286-3800 • phoenixzoo.org
Camp Zoo sessions for K-8 include up-close animal encounters, behind-the-scenes adventures, art and hands-on learning activities, fun games, in-depth investigations and organized free time within the unique environment of the Phoenix Zoo.
Scottsdale Artists' School
Summer Fine Art Camp
3720 N Marshall Way, Scottsdale
480-990-1422 • scottsdaleartschool.org
Fine Art Camp for ages 6-18. Students will embark on a true artist's journey while exploring the fundamentals of fine art. Each themed session incorporates both 2D and 3D mediums such as: drawing, painting, sculpture and mixed-media. Sessions are geared towards artists of all skill levels. Camp runs May 30- Aug. 3 and is $300 per session and $325 for high school sessions. Supplies included. Registration available online or by phone.
Stage Dreams Youth Theater
North Phoenix, Glendale and Peoria
623-252-9001 • stagedreams.net
Exciting and fun theatrical camps. All experience levels welcome. We encourage your child to reach their individual performance potential. Follow your dreams! Ages 5-18 years. 1- and 2-week camps available.
Temple Kol Ami Early
Childhood Center
15030 N 64th St, Scottsdale
480-951-5825
templekolami.org/early-childhood-center
Camp Kol Ami welcomes infants through pre-K for nine weeks starting May 30. Choose from Fun In the Sun and/or Specialty Camps (art, dance, drama and Spanish enrichment camps for non-napping children, running 2 weeks each). All campers enjoy daily splash pad play, individual attention and loving care from experienced teachers.
Tucson Jewish Community Center
3800 E River Road, Tucson
520-299-3000 • tucsonjcc.org
Lights, Camera, Camp J! An action-packed summer day camp that will guarantee to build enriching experiences and memories. Each week our traditional camp celebrates the different genres of cinematic history. Includes all the favorites; dance, drama, music, science, cooking/nutrition, community service and culture. Sports campers will learn and improve their athletic skills, teamwork and good sportsmanship as they enjoy healthy competitions. The only camp in Tucson with the American Camping Association (ACA) accreditation.
Valley of the Sun Jewish Community Center
12701 N Scottsdale Road #201, Scottsdale
480-634-4949 • vosjcc.org/shemesh
Shemesh Summer Camp provides a fun and enriching summer for children entering grades K-8 with traditional and specialty camps such as arts, science, sports, cooking, LEGO engineering and more! T-shirt, daily snacks and weekly field trips included, as well as free and instructional swim.  Extended hours and sibling discounts available.
Xtreme Gymnastics
15821 N 79th St, Scottsdale
480-596-3543 • xtremegymnastics.com
FIT-N-FUN Camp promote health and fitness while having a blast. Throughout each week, children 3-12 years of age will enjoy gymnastics, trampoline, group challenge activities, obstacle courses, team sports, relay races, inflatables and much much more! The Xtreme Gymnastics staff is high energy, USAG Safety Certified with complete background checks. Our facility is state of the art and fully air conditioned.
RESIDENTIAL CAMPS
B'nai B'rith Camp
Devil's Lake, Otis, Oregon
503-452-3443 • bbcamp.org
B'nai B'rith Camp is a vibrant and inclusive community rooted in Jewish values that offers a wide range of activities including the arts, sports, lake activities, outdoors, swimming, leadership development, social action, Jewish enrichment, Israeli culture and Shabbat celebrations. At BB Camp, every summer is an opportunity for deep, meaningful and lifelong friendships.
Friendly Pines Camp
933 E Friendly Pines Road, Prescott
928-445-2128 • friendlypines.com
Friendly Pines Camp is a traditional coed camp for ages 6-13. Nestled in the tall, cool pines, Friendly Pines offers 30+ activities to choose from. Horseback riding, swimming, waterskiing, rock climbing, ropes course, archery, sports, hiking, pets and more. Excellent campers to staff ratios. Professional background checks and drug tests on staff. ACA accredited. 76 years of experience. Turning childhood moments into life's rich memories.
Hebrew High Care-a-van
12701 N Scottsdale Road #206, Scottsdale
480-634-8050 • bjephoenix.org
Hebrew High Care-a-van is a fifteen-day summer adventure that brings high school teens together from across Arizona, for meaningful Jewish education, community service, socialization, and travel. Students travel on an air-conditioned motor coach throughout the western states, volunteering in each of the communities visited. Leisure time activities include; white water rafting and amusement park fun.
JCC Maccabi Sport Camp
Atherton, California
2-week sessions for grades 4-11. Campers develop skills in the sport of their choice  – baseball, basketball, soccer, tennis, volleyball, softball or girls lacrosse. Daily routine also includes plenty of other sports and camp activities mixed in with the core values of a Jewish summer camp experience.
Rein Teen Tours/Rein
Community Service
Locations in US, Canada, Europe, Costa Rica, Ecuador, Thailand, Australia & New Zealand
800-831-1313 • reinteentours.com or reincommunityservice.com
Activity-oriented travel programs for ages 13-17.  Trips range in length from 2 to 6 weeks with travel throughout the Continental United States, Hawaii, Alaska, Canada, Europe, and Australia & New Zealand. Also offering 2- to 4-week community service volunteer programs in locations such as Hawaii, California, Costa Rica, Ecuador, the Amazon, the Galapagos Islands, Thailand and Tour & Service (a hybrid teen tour and community service program).
Australia/New Zealand Adventure is a 26-day program with activities, sites and culture, including  20 hours of community service.
Golf & Service @ Project California in Santa Barbara includes hands-on instruction, play time on courses and community service credit through volunteering as a mentor at The First Tee Program.
Wilshire Boulevard Temple Camps
11495 Pacific Coast Hwy, Malibu, CA
Camp Hess Kramer: 310-457-7861
Gindling Hilltop Camp: 310-457-9617
wbtcamps.org
Camp Hess Kramer (grades 3-10) is set in a valley and right off the beach and Gindling Hilltop Camp (grades 3-9) is at the top of the mountain overlooking the entire Pacific Ocean.
Campers are offered a wealth of programming options – top-notch sports, theatre, music, dance, swimming, arts and crafts, social, spiritual and educational activities, all designed to create a magical environment in which campers can stretch their limits, build meaningful relationships, develop a profound connection to Judaism and have the time of their lives.

---
---