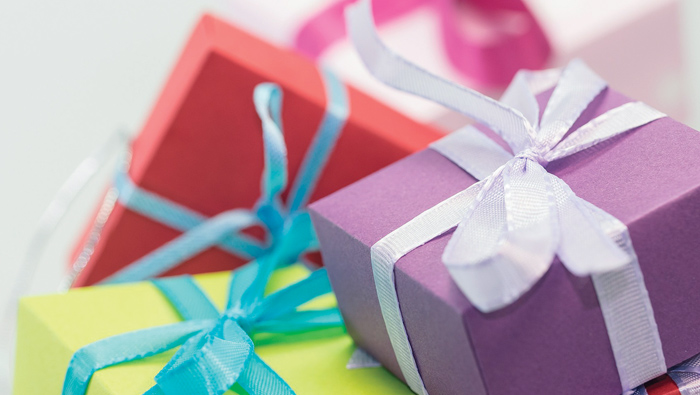 ---
where can i get metronidazole over the counter I admit it. I'm an infomercial addict. It started when I was 10 and pooled all of my savings to buy an album set called "Easy Listening" that included "Brandy" by Looking Glass and "The Dock of the Bay" by Otis Redding. After weeks of anticipation, my beloved album set arrived, scratched and busted up to the point that it was nearly unlistenable. It was heartbreaking. But did I learn?
amoxicillin over the counter buy now I was more cautious in the future, only falling prey to really convincing products like AromaTrim, the inhaler guaranteed to make you lose your appetite; ShamWow, the towel that will soak up absolutely anything – or nothing; and the amazing Air Curler that twists your locks into unmanageable knots that look nothing like the corkscrew curls on the cover of the box.
azithromycin My family is aware of my infomercial inclination. They usually grab my phone, computer or iPad just as I'm about to enter my credit card information. But once in a while, I manage to elude their overprotective gaze and get myself trendy makeup, a new beauty product or an incredible, age-defying invention. I only wish they had stopped me before I trusted Candy Sweets.
Let's be honest. Candy is beautiful. She hasn't aged a bit. I mean, she's like in her 50s and when you see photos of her, she looks better than she did in her 20s! Sure, I've heard the accusations that she's been airbrushed or that she's photographed in delicate pink lighting. I don't believe that for a second, because she told me to my face that her beauty secret is Dr. Jacques-Luke Scumbag. He and Candy worked together to create this amazing anti-aging system called Meaningless Gorgeousness.
It took them years of trial and error to create these innovative products. The website boasts that "celebrities, models and socialites flock to his exclusive offices in London and Paris, paying thousands of dollars for a series of treatments containing Dr. Scumbag's amazing extract." The key, my friends, is melon. Yes, it's some sort of exotic European casaba that acts as an enzyme and no one else in the universe has access to it. It's just…well…awesome.
And if you're still not convinced, you can get a free, full-size wrinkle-remover cream and an eye serum for just the cost of shipping and handling! I admit it concerns me to have to give them my credit card info… But I push on, enter all of my personal information and await the arrival of my life-altering products.
Two weeks later, I get Candy's package. I tear it open and rush up to my bathroom to try the new youth serums. The cream is disgusting. It's slimy, sticky and grainy and feels like glue on my face. I can't imagine how anyone actually wears this stuff. The eye cream smells weird and has the consistency of, well, snot. Suddenly, it dawns on me that I might have fallen prey to yet another infomercial scam. I remember the WEN Hair Care fiasco: I tried that free offer and ended up with hundreds of dollars' worth of horrific hair products that automatically came in the mail every month. I couldn't get it to stop. Finally, I had to cancel my credit card. Shoot. I did it again.
I grab the Candy packing slip. It has no contact information. I Google the company and wade through pages of consumer complaints and fraudulent accusations. I finally find a phone number and call. "I want to cancel all future orders, immediately!" I shout into the phone. The polite gentleman on the line assures me that he has cancelled it and that I will be getting an email confirmation within a few days. Phew.
Of course, I never get the email confirmation, which worries me. Then I get a fraud-alert call from Doris at Capital One, which has suspended my card. Apparently, moments after I called Candy's entourage to cancel any future orders, I was charged for two months' worth of products. Then my credit card number was used at various retail outlets across the country. Thousands of dollars of charges showed up from PacSun, Forever 21, The Gap, etc. Luckily, the fraud police at Capitol One got suspicious and froze my card.
"I can't believe it!" I shout into the phone. "This is all Candy's doing!" I explain the series of events, the timeline, their obviously evil intentions. "Can't you go after them?" I ask.
"Our job is simply to protect your credit. You can file a criminal complaint with law enforcement if you'd like," says Doris pleasantly. Oh, that sounds fun. I could spend countless hours fighting for justice in a broken criminal court system with no chance of ever beating the cadre of Candy's high-priced celebrity attorneys. I think I'll pass.
Doris cancels my card and says it'll be two weeks before my new card comes in the mail. I'll have to change all of my automatic payments, live on cash for two weeks and confess my idiocy to my family. This feels awful!
That night, I tell Mark and the boys that the Capital One card was cancelled. I try to avoid the truth, but I'm not very good at that. The three of them try unsuccessfully not to laugh. I want to turn this around, regain my dignity and stop the humiliation that's burning through my core.
I've got it! This is a teachable moment, so I say: "I think the important thing here is to realize that we all make mistakes, that nobody is perfect – and that you can NEVER trust a celebrity!" Then I strike a pose, flick my hair to one side and runway-walk out of the room with panache.
I hear them snickering in the background. So much for regaining my dignity.
Debra Rich Gettleman is a mother, blogger, actor and playwright. For more of her work, visit unmotherlyinsights.com

---
---