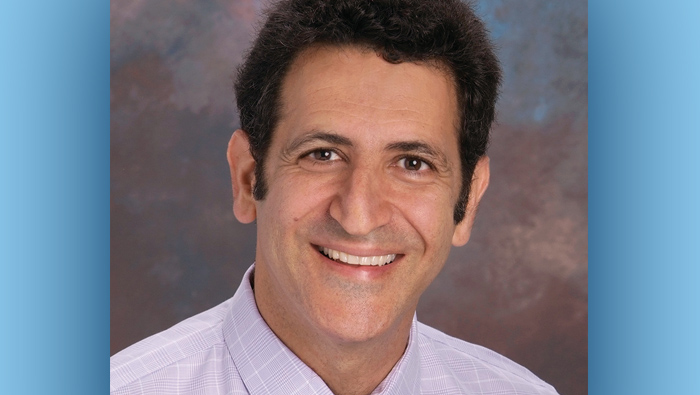 ---
Dr. Marwan Sabbagh, of the Barrow Neurological Institute, will be the featured speaker for a two-part educational presentation, "What Can be Done to Reduce the Risk of Developing Alzheimer's Disease?" sponsored by Belmont Village Senior Living Scottsdale and the Barrow Neurological Institute. The event will be held at the Valley of the Sun Jewish Community Center, 12701 N Scottsdale Road, Scottsdale on Jan. 6 and Jan. 13, 2017.
Dr. Sabbagh is a leading investigator for many prominent national Alzheimer's prevention and treatment trials, including Alzheimer immunotherapy studies. He has authored and co-authored more than 250 medical and scientific articles on Alzheimer's research. He also has authored, The Alzheimer's Answer, which features a forward by Justice Sandra Day O'Connor.
Dr. Sabbagh will translate current ideas into practical information that people can use to determine their individual risk of memory impairment. He will discuss factors for assessing Alzheimer's risk and how you can help to keep your brain and body healthy, alongside the latest information on Alzheimer's and Alzheimer's prevention. He will also teach individuals to develop a prevention strategy. Participants will be able to sample a recipe selected by Chef Travis Vierthaler from Belmont Village Senior Living Scottsdale.
After his presentation, Dr. Sabbagh will be signing his most recent book, The Alzheimer's Prevention Cookbook: 100 Recipes to Better Brain Health. This full-color cookbook and health guide delivers a dietary plan that empowers readers to think – and cook – in a way that can reduce the risk of Alzheimer's, dementia and memory loss. The book features an overview of brain science and the latest in evidence-based research, as well as 100 brain-boosting recipes.
Marwan Sabbagh, M.D., board-certified neurologist and geriatric neurologist, is the new director of the Memory Disorders Center and professor of neurology at the Barrow Neurological Institute. Dr. Sabbagh has dedicated his entire career to finding a cure for Alzheimer's and other age-related neurodegenerative diseases. In addition to his clinical work, Dr. Sabbagh is associate director of the Arizona Alzheimer's Disease Core Center and a research professor of neurology at the University of Arizona College of Medicine – Phoenix.

---
---