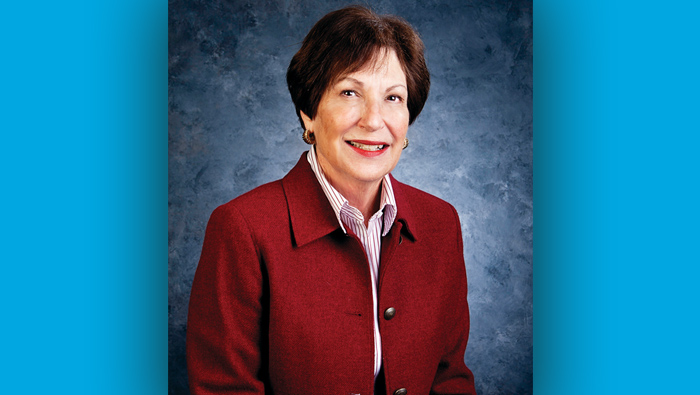 ---
Healthy mind, healthy body. The phrase takes on even greater import as we age.
The Jewish Family & Children's Service Center for Senior Enrichment in Phoenix offers myriad programs to help ensure that our older adults are receiving all the options they need to maintain and strengthen both their minds and their bodies.
On any given day, you can find a group of seniors participating in discussion groups in one room, chair yoga or Wii bowling in another, or art projects in the art studio. They enjoy regular visits from rabbis and engage in Jewish holiday projects and celebrations. Entertainment ranging from musical interludes to documentary films and beyond is provided for the more than 50 individuals who attend each day.
Supported by funding from the Jewish Federation of Greater Phoenix and the Area Agency on Aging, the Center for Senior Enrichment – the only Jewish senior center in the Valley – provides a safe haven for many older adults ranging in age from 70 to105 (or younger if they are disabled). They bond with the staff, form strong friendships and share stories and experiences, making each day brighter and more meaningful for all.
Whether they are residents of independent or assisted living at The Palazzo senior living community or come from the community at large, individuals of all faiths and backgrounds are welcome. "I don't know what I'd do without the center," says one 89-year-old regular. "It's my family here and I have activities to look forward to each day."
Monica Zazkis, director of the center, speaks Russian and has led an outreach effort to include local Russian Jewish seniors in the American Jewish community. Tamara Simmons, arranges for the wide variety of teachers who are not only experts in their subject matter but also in the special tenderness and empathy it takes to work with seniors and encourage their sense of worth. The center maintains a wonderful gift shop on the property, which is run by Kelly Casey and a group of dedicated volunteers. All proceeds go back into the center.
The Center for Senior Enrichment is a program in which the entire community can feel a sense of pride. The program would not be possible without the continued support of the Jewish Federation of Greater Phoenix.
We invite the community to visit and pick up a special little gift before leaving. The center is located at 6250 N. 19th Ave. in Phoenix. Find more information on the center under the Programs & Services/Older Adults link at jfcs.org or call 602-943-2198.
Ellie Schwartzberg is vice president of Older Adults & Jewish Community Services with Jewish Family & Children's Service, a strategic partner of the Jewish Federation of Greater Phoenix.

---
---