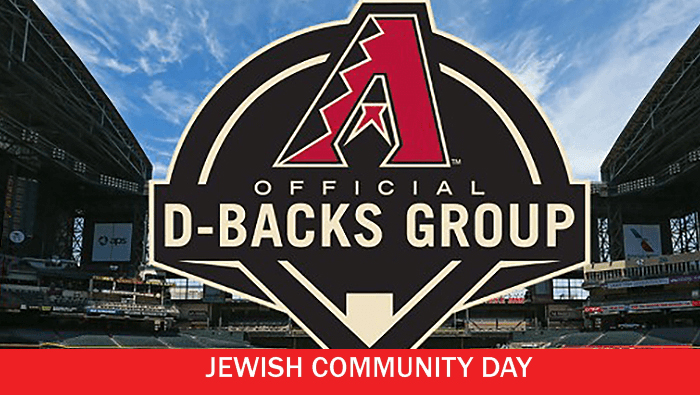 ---
The Arizona Diamondbacks invite the Jewish community out for a day of baseball at Chase Field in Phoenix on Aug. 28.
Jewish Community Day starts off with a pre-game parade around the outfield. To join the parade, meet at the top of Section 111 at 11:50 am, where a representative from the Diamondbacks will explain what to do. Middle school students and cantors will then perform the national anthem before the D-backs take the field against the Cincinnati Reds at 1:10.
The festivities are hosted by the Jewish Federation of Greater Phoenix, in partnership with the Jewish Tuition Organization, Council for Jews with Special Needs and the Bureau of Jewish Education.
A free youth ticket is available with the purchase of a discounted adult ticket for $15, $18 or $28 at dbacks.com/jewish. For more information, contact Johanna Imperial from the D-backs at jimperial@dbacks.com.

---
---