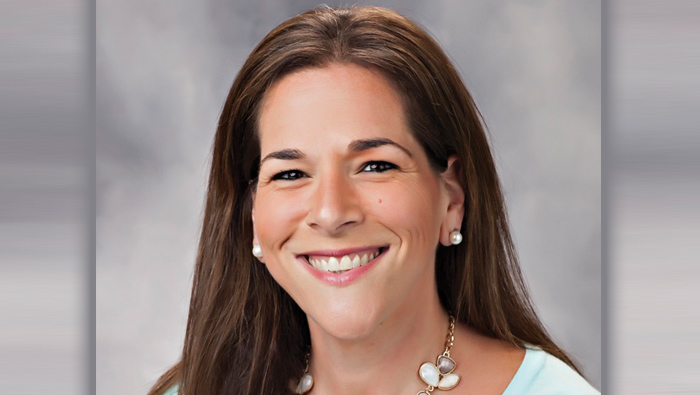 ---
Innovative ideas are bustin' out all over at the Valley of the Sun Jewish Community Center in Scottsdale. A bastion of the community, "The J" is on a mission to become your one-stop place for everything fun and engaging in Judaism. Many programs are being revamped and expanded. New Managing Director Kim Subrin, a "make it happen" kind of person, is a passionate advocate for increasing family programming and community involvement.
"Partly because of transitions and leadership changes, The J went through difficult transitional times over the years," says Subrin. "Now people are ready to have their J back and are investing in its success. The new staff, board of directors and I are dedicated and committed to bringing back the soul of The J with more staff and programming."
A Jewish communal professional for the past 16 years, Subrin's vision and exuberance are a vital part of The J's transformation. "I want this to be the place everyone thinks of going to for Jewish holidays, simchas and events," she says. A recent "Pizza in the Hut" celebration, for example, brought Sukkot to life for many kids and their families. Representatives from PJ Library, a free early-childhood Jewish lending library, were there, along with the Shemesh summer music camp director. Delectable meals were served up by La Bella kosher catering and Rabbi Nate Crane from Or Tzion brought the traditional lulav and etrog.
"You don't have to be affiliated anywhere to enjoy our events," says Subrin. "You can just come and learn about the holiday and meet new people in the community."
Currently, Subrin has her sights set on an ambitious activity guaranteed to rock the entire Phoenix Jewish community. It's so huge that over 15 agencies have already shown interest and almost every synagogue is on board. On March 12, 2017, The J will host a huge community Purim carnival. "We had over 3,500 people attend in 2008, but we've never had anything of that magnitude since," says Subrin. "Hopefully, this year, we will exceed our 2008 number. A food pavilion, along with dessert vendors and a Judaic store, will be included and we'll have a stage to showcase youth group choirs and other community programs. We'll also be talking about mishloach manot – food baskets with Purim foods such as hamantaschen."
Chanukah will take on some extra sheen this year, thanks to the festive J family program planned from 9 to 11 am on Dec. 25. The Chanukah Character Breakfast celebration will be replete with crafts, breakfast, latkes, a DJ and cartoon characters. "For two hours, kids will make autograph books, be silly and have fun," says Subrin. "In addition, we will hold a candle lighting for each night of Chanukah in the lobby, where anyone in the community can join us for songs, prayers and Chanukah activities."
For maximum exposure, Club J, the after-school enrichment program, moves into the J hallway every Friday at 4 pm to celebrate Shabbat with prayers, songs and challah, encouraging everyone in the vicinity to gravitate over and join in the fun. Wee folks at the Early Childhood Center, can also enjoy interactive, holiday-themed activities throughout the year, such as a mock Passover sedar, where children can taste all kinds of foods.
Some higher-intensity fun can be found at once-a-month Super Sundays, where kids of all ages engage in games, create crafts, listen to lively music and play in a bouncy house. Done in conjunction with Member Appreciation Days, the free festivities take place in the main hallway. "One Sunday a month, we partner with other Jewish organizations – like PJ Library, the Padres Jewish Day School and the Jewish National Fund – as we focus on whatever holiday is coming up next," says Subrin. "In January, we're looking forward to not only celebrating Tu B'Shevat, but to a community camp fair as well."
Subrin's excitement is palpable when she talks about the Shemesh Summer Camp, which serves kindergarten through 10th grade. "We have much higher quality programs now and a higher level of staff with more experience," she says. "Our 10-week program this summer is kicking off with OTG [On the Go] for sixth- to eighth-graders. This is a two-week program, which includes four days of travel on a bus with counselors." Planned trips include Las Vegas (zip-lining, race car driving and roller coaster riding), Albuquerque (hot-air balloon ride, hiking and an Amazing Race-style adventure), San Diego and Disneyland.
Other planned camp adventures allow kids to get a taste of the "big top" experience at circus camp and to try their hand at cooking, art, dance, sports, science, engineering and theater. All help to provide an empowering and engaging summer experience.
The J leadership and staff are determined to continually improve program offerings and service. With myriad activities – not only for youth but teens, adults and seniors, too – it's easy to see why The J is the epicenter of Jewish life in the Valley.

---
---