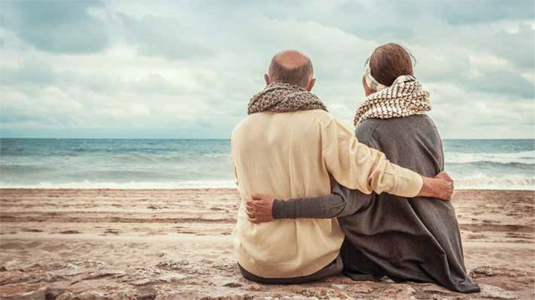 ---
It's not uncommon these days for a cashier to ask if you qualify for the senior discount – don't feel old, feel valued. But seniors can find far discounts and deals on many things beyond clothing, movies and dining out.
AARP (aarp.org) membership includes discounts on entertainment such as movies and event tickets, grocery stores, dining, everyday shopping, car rentals, car repairs, vision exams and glasses, cell phone service, and many other services and products.
Following are some other areas where getting older has its rewards.
Gym Memberships
Gym memberships or fitness programs are now part of the extra coverage offered by many Medicare supplement plans or Medicare Advantage plans. If you're a group retiree or part of a Medicare health plan, you may be eligible for a free SilverSneakers membership, which gets you access to more than 13,000 participating fitness facilities around the country as well as special classes and activities. Also, it doesn't hurt to ask your local gym if they offer a discount.
For more information, or to find a participating gym in your area, visit silversneakers.com.
Auto Services
National chains Jiffy Lube (jiffylube.com) and Midas (midas.com) offer service discounts. The age requirement and the discount varies by location. If you're shopping locally, it never hurts to ask if your neighborhood auto repair shop offers a senior discount.
National Park Admission
For $80, seniors 62 and older can purchase a Senior Pass that's good for lifetime access to over 2,000 federal recreational sites and national parks. Traveling companions can also enter for free. Depending on the venue, Senior Passes provide the pass owner (only) a discount on expanded amenity fees (such as camping, swimming, boat launching and guided tours).
Please note that the price of the lifetime Senior Pass increased to $80 on August 28, 2017. Also, a new $20 annual Senior Pass became available at the same time. That pass is valid for one year from the date of issuance. Four annual Senior Passes purchased in prior years can be traded in for a lifetime pass. For more information, visit nps.gov.
Travel
Royal Caribbean, Celebrity and Carnival cruise lines offer discount rates to cruisers 55 and over. Amtrak offers a 15percent discount and Greyhound bus travel offers a 5 percent discount for those ages 62 and older. Southwest Airlines offers special senior fares for those 65 plus.
Road Scholar (roadscholar.org), formerly Elderhostel, has been offering experiential learning opportunities since 1975. Today, Road Scholar offers 5,500 learning adventures, serving more than 100,000 participants annually in every state in the United States, 150 countries and aboard ships on rivers and oceans worldwide. They also have a caregiver grant program to help fund a caregiver to come with you on your trip.
Evergreen B&B Club (evergreenclub.com) connects members over age 50 with bed and breakfast accommodations. By pooling seldom-used guest rooms, members have developed a network of delightful lodgings for considerate travelers — nearly 2,000 mostly in the United States and Canada. Membership for those hosting in North America is $75 for one year from the join date. Membership allows you to travel everywhere, staying in private homes for $20 a day for two guests.
Reading
Reading is a great pastime. It also comes packed with many benefits including mental stimulation, improved memory, expanded vocabulary and reduced stress courtesy of having a new adventure from the comfort of your armchair.
Many library systems waive overdue fines for seniors. And some bookstores offer senior discounts – just ask your local library or bookstore about their policies.
Many options allow seniors to continue to reap these rewards even if their vision has suffered the effects of time. Libraries have collections of large print and audio books. The Library of Congress National Library Service for the Blind offers free audiobooks (as well as braille books). NLS helps hundreds of thousands of readers enjoy the freedom to read their way. Books can be mailed or downloaded instantly. Special readers are available for free, including the free BARD Mobile app available for iPhone, iPad, iPod touch and Android smartphone or tablet (including Kindle Fire). For more information, visit loc.gov/nls.
Education
Maricopa Community Colleges encourages the pursuit of education as a lifelong endeavor. Students ages 65 and older who are residents of Maricopa County can take advantage of a tuition discount for credit classes at all 10 Maricopa Community Colleges campuses. The discounted rate is 50 percent of the current County Resident tuition, and all credit classes with open seats are eligible. The discount does not apply to clock-hour or non-credit courses, or to course fees or registration fees.
Eligible students need to follow the standard enrollment process by starting with an admissions application, and discounts will be applied at registration. Visit maricopa.edu/community-business/community-education-programs/lifelong-learning for more information.
Osher Lifelong Learning Institute (OLLI) at ASU invites you to explore their website and discover the many benefits that the world of lifelong learning offers to anyone age 50 and older. No tests, grades or educational requirements! A $20 per semester membership fee ($10 in the summer semester) entitles you to enroll in university-quality, noncredit short classes.
Classes are offered at ASU West and Downtown campus locations, Tempe Connections at the Tempe Public Library, Friendship Village Tempe and Maravilla Scottsdale. For more information, visit lifelonglearning.asu.edu.
The OLLI-UA (Osher Lifelong Learning Institute at the University of Arizona) is also a noncredit lifelong learning program open to all adults over the age of 50. They are membership driven and have four locations serving Greater Tucson and Southern Arizona. OLLI-UA is an Affiliate of UA through the Continuing and Professional Education department. Fees range depending on location. Visit olli.arizona.edu for more information.
Tax Breaks
Just being a senior won't get you a tax break in most cases, but there are some tax benefits you should know about.
Widows, widowers and totally disabled persons can qualify for a property tax exemption that effectively reduces the assessed value of the real property by up to $3,000 with a corresponding reduction in property tax.
You can also apply at your county's tax assessor office for a property tax freeze or deferral. Under the deferral program, payment of property taxes is not required until the real property is sold or the person dies or the property becomes income producing. Under Proposition 104, which passed in 2000, qualified individuals age 65 and older who meet income and residence criteria are granted a property tax freeze.
And if you receive a widow or widower property tax exemption from your county assessor, Arizona also offers a tax exemption on vehicle registration.
For more information for those residing in Maricopa county, visit mcassessor.maricopa.gov.

---
---