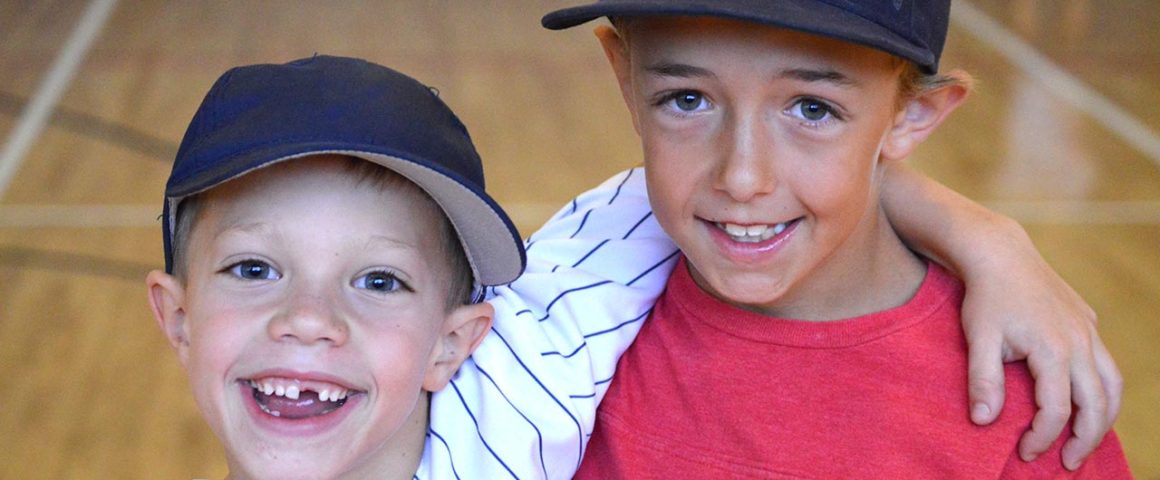 ---
DAY CAMPS
Animal Camp at Arizona Animal Welfare League
15 N. 40th Place, Phoenix
602-273-6852 ext. 121 • aawl.org/camp
Our campers will learn about animal veterinary needs or learn about the wide variety of animal jobs available (and the steps to get them!) or have a blast learning cool animal facts while using their investigative skills to solve an animal mystery!
As You Wish Pottery Summer Classes
6 Valley locations
949-287-9676 • asyouwishpottery.com
Our rainbow of classes will color up some fun each week as your child paints their way through a kaleidoscope of color with creative tools like bubbles, Q-tips and more! Kids will be saturated in color as they brush, flick, splatter, sponge and paint pottery while capturing the rainbow with expert, step-by-step instruction from our Artistic Adventure Guides!
Camp Kol Ami
15030 N. 64th St., Scottsdale
480-951-5825 • templekolami.org/early-childhood-center
Camp Kol Ami welcomes infants through pre-K for nine weeks starting May 29. Camp Kol Ami has a highly qualified and enthusiastic staff committed to ensuring that your children will be cared for in a safe, nurturing and stimulating environment. All campers enjoy daily splash pad play, individual attention and loving care from our experienced teachers.
Ignite Day Camp
5048 E. Oak St., Phoenix
602-389-8600 • ignitedaycamp.org
Spark your child's creativity and interests in the summer at Ignite Day Camp! Powered by New Way Academy. Ignite offers academic programs, sports, recreational activities, fine arts and hands-on learning experiences designed for a variety of learning and ability levels for students in grades K-12.
Miró International Preschool Summer Program
11211 E. Via Linda, Scottsdale
480-630-5560 • miropreschool.com
Miró International Preschool will be offering 8 weeks of summer programs for ages 1-5 with indoor and outdoor activities; where we incorporate STEAM learning every day. Our programs group children by age and encourage their growing ability to make choices, work with others, and assume responsibilities.
Phoenix Theatre Summer Camp and Master Classes
100 E. McDowell Road, Phoenix
602-889-7608 • phoenixtheatre.com/summercamp
Campers have fun learning collaborative skills while putting together a different musical revue each week based on popular musicals and contemporary hits. Learn music, choreography and scene work while rehearsing a show to perform every Friday for family and friends. Each age group tackles more challenging material and works with professional teaching artists to create new and exciting experiences every week!
Scottsdale Artists' School -Youth Academy Fine Art Camp
3720 N. Marshall Way, Scottsdale
480-990-1422 • scottsdaleartschool.org
Campers create art in our professional art studios with experienced teaching artists. Each session will explore a different theme and include many artistic mediums such as drawing, painting, clay and mixed media. Beginners to advanced. Youth Art Show & Reception at the end of each week. Extended day available.
Shemesh Summer Camp at The J
12701 N. Scottsdale Road #201, Scottsdale
480-634-4949 • vosjcc.org/shemesh
Our camp creates memories that will bring a smile to your child's face long after summer ends. Nurturing staff, weekly field trips, heated pools, giant splash pad, enriching specialties and just plain ol' fun make everyday a new adventure! American Camp Association accredited. AZDHS licensed.
Summer Camp at the Children's Museum of Phoenix
215 N. Seventh St., Phoenix
602-253-0501 • childrensmuseumofphoenix.org
Give them a summer packed with hands-on learning and fun! Each week includes games and activities designed to cultivate the minds and muscles of children ages 5-8, plus plenty of time to explore all three floors of the Museum's imaginative exhibits. They'll build confidence, make new friends and life-long memories!
SUPERCAMP
15801 N. 32nd St., Phoenix
3923 E. Indian School Road, Phoenix
602-992-5790 • arizonasunrays.com
Gymnastics, dance, yoga, zip line, bounce house, sports and more. Ages 3-13. Half-day (8:30 am-12:30 pm) and full-day (8:30 am-3 pm) options as well as extended care before (7:30-8:30 am) and after (3-6 pm) normal camp hours. Weekly themes and guests.
SUSD Summer Sports and Kid's Club Athletics
Various SUSD school locations
480-484-7900 • touchbase.susd.org
Get out of the heat and into the game! Scottsdale Unified School District is offering a wide array of amazing camps this summer! Dates, times and prices will be posted on touchbase.susd.org in April. Athletic camps for grades 1-12. Kid's Club Camps for ages 5-14.
RESIDENTIAL CAMPS
6 Points Sci-Tech Academy West
18401 Burbank Blvd. #221, Tarzana, CA
310-912-7335 • 6pointsscitech.org/west
Campers entering grades 5-10 spend 12 days exploring robotics, video game design, astrophysics and roller coaster physics plus a host of other fun activities in a warm setting with campers who share similar interests. Throughout their experience, campers explore what Judaism means to them and how this complements their interests in science and technology.
6 Points Sports Academy California
18401 Burbank Blvd. #221, Tarzana, CA
310-912-7335 • 6pointssports.org/california
At 6 Points Sports, Jewish athletes entering grades 4-11 from all over North America participate in a unique camping experience that offers elite skill development training and all the beloved traditions of Reform Jewish camping. Within our kind and nurturing community, campers form friendships for life while feeding their passion for their chosen sport.
BBYO Summer Experiences
Various locations
480-481-1788 • bbyo.org/summer
Meeting someone from another country. Learning a hobby. Finding a new connection to Judaism. These are some of the unforgettable moments that happen at BBYO Summer Experiences! At summer camps, on college campuses, and in countries around the world; leading, learning, serving communities, and experiencing Judaism all create unforgettable summers.
B'nai B'rith Camp
Devil's Lake, Otis, OR
503-452-3443 • bbcamp.org
B'nai B'rith Camp is a vibrant and inclusive community rooted in Jewish values that offers activities including the arts, athletics, lake activities, outdoors, swimming, leadership development, social action, Jewish identity, Israeli culture and Shabbat celebrations. At BB Camp, every summer is an opportunity for deep, meaningful and lifelong friendships.
Friendly Pines Camp
933 E. Friendly Pines Road, Prescott, AZ
928-445-2128 • friendlypines.com
An Arizona Tradition since 1941, Friendly Pines Camp turns childhood moments into life's rich memories. Offers a traditional program of over 30 activities. Campers from around the world choose from a list that includes horseback riding, waterskiing, rock climbing, sports, performing arts, fine arts, pets, hiking, canoe and kayaking and more.
Havaya Arts
University of Redlands, 1200 E. Colton Ave., Redlands, CA
833-428-2787 • havayaarts.org
Havaya Arts is a brand new Jewish overnight arts camp. Campers learn from working artists who are experts at teaching to a variety of levels. Campers can choose from one of our four core disciplines during each two-week session; electives allow young artists to continue working in their core discipline or to explore another field.
URJ Camp Newman
711 Grand Ave. #280, San Rafael, CA
415-392-7080 • campnewman.org
Come for the friendship, adventure, community and love of Judaism. Guided by experienced staff and Jewish professionals, we offer 25 traditional and specialty summer sessions from 9 days to 8 weeks for campers entering grades 3-12.
Wilshire Boulevard Temple Camps
11495 E. Pacific Coast Hwy., Malibu, CA
213-835-2196 • wbtcamps.org
WBT Camps is comprised of Gindling Hilltop Camp and Camp Hess Kramer. Both camps are located in beautiful Malibu, CA and both offer campers a wonderful opportunity to learn and grow in a Jewish communal living environment. The camps offer a program of sports, swim, high and low ropes course, education and cabin activities.

---
---