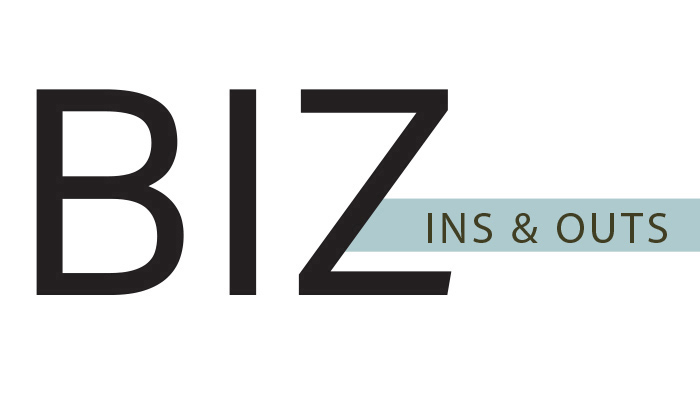 ---
ACF welcomes Joy Klein as Director of Scholarships
The Arizona Community Foundation is pleased to welcome Joy Klein as director of scholarships. She succeeds Grace Smith Kaus who had been with ACF since 2014 before being selected as director of programs for Helios Foundation late last year. Joy comes to ACF from the Maricopa Community Colleges Foundation where she was the fund scholarship administrator for the program spanning all ten campuses.
Prior to MCC Foundation, Joy served as director of financial aid at the Southwest Institute of Healing Arts and assistant director of financial aid at Kent State University. She holds a master's degree in public administration from ASU and a bachelor's degree in political science from Cleveland State University.
In her role as director of ACF's scholarship program, Joy manages the scholarship team and works with donors and organizations to design, develop, and implement charitable scholarship funds. ACF is Arizona's largest private provider of college scholarships, providing over $2.5 million annually to students across the state.
Titus Brueckner & Levine PLC expands ownership
Titus Brueckner & Levine PLC announced that Andrew Spitler and Bradley Shelts have joined Jon Titus, Kurt Bruechner and Matt Levine as owners of the firm.
Andrew primarily practices in the area of estate planning, tax planning, qualified plans and asset protection and planning.
Brad is a litigator in the areas of corporate & complex civil litigation, employment, wrongful death & catastrophic injury, real estate & insurance defense. He represents a wide variety of clients, including individuals, corporations, limited liability companies, & other private & public entities.
New VP for CBRE
Geoffrey Turbow is a first vice president with CBRE Capital Markets, Investment Properties, based in Phoenix. He focuses on representing private investors in the acquisition and disposition of office and industrial investment properties throughout Arizona.
Prior to joining CBRE, Geoff was a partner at Levrose Commercial Real Estate. He was involved in every facet of the commercial real estate office sector during his 16-year tenure, representing buyers, sellers, landlords and tenants of office properties throughout metro Phoenix. During his career, Geoff has closed or been a part of more than 1,000 sale and lease transactions totaling close to $500 million dollars.
Geoff is a graduate from Ohio State University, where he received an economics degree. He is an active member of The Thunderbirds and Life Member of the Executive Council 70, who represents Executive Council Charities.
Bryan Davis co-chairs conference
Bryan Davis, executive director of the Jewish History Museum and Holocaust History Center, co-chaired the Council of American Jewish Museums 2019 conference in Los Angeles March 3-5. Bryan's co-chair for the conference, "The Creative Challenge: Museums for the Next Generation," was Gravity Goldberg, director of public programs and visitor experience at The Contemporary Jewish Museum in San Francisco.
Bryan is the Executive Director of the Jewish History Museum and Holocaust History Center in downtown Tucson. He teaches Jewish Responses to the Holocaust for the Center for Judaic Studies. He also teaches for the UA Honors College and UA College of Education. In 2018, Bryan received a Ph.D. in Language, Reading and Culture at the University of Arizona.
Eric Perlman joins MacQueen & Gottlieb
MacQueen & Gottlieb, PLC, one of the top real estate law firms in Arizona, has added Eric Perlman to its attorney roster. Perlman, the firm's sixth attorney, will focus on the real estate and civil litigation practice areas.
Perlman graduated from the Rogers College of Law at the University of Arizona in May 2015 and earned his Bachelor of Science degree in business management with an International Business certificate from the W.P. Carey School of Business at Arizona State University in 2011.
He comes to MacQueen & Gottlieb from the PetSmart SSG corporate office where he served as a brand risk investigator. Prior to that he was an associate attorney at the Phoenix firm Evans Dukarich LLP and held a legal internship in the Clark County Public Defender's Office in Las Vegas.
Benjamin Gottlieb, a founding partner in the firm, said Perlman brings a good mix of youth and experience to M&G. "Eric is a great fit for us because he's a young attorney but brings a good deal of diverse experience to our firm," Gottlieb said. "It isn't always easy to find attorneys who can hit the ground running and bring something to the table right away, but that's what we see Eric doing for our firm. We think he's going to be a big contributor right out of the gate."
An example of the experience he gained was sitting as second chair attorney in a successfully litigated contract dispute case. The 3-day jury trial yielded a verdict as well as damages for his client. For his part, Perlman is excited to join MacQueen & Gottlieb.
"Right out of law school, I don't think that many people really know what kind of law they want to practice," he said. "It can take a couple of years for things to crystallize and gain some experience in different practice areas before you figure out in what area you want to work. For me it was real estate law, and for a young attorney in this market, there is no better place to practice in real estate than MacQueen & Gottlieb. I feel very fortunate to be able to join the team at such a high-profile firm."

---
---