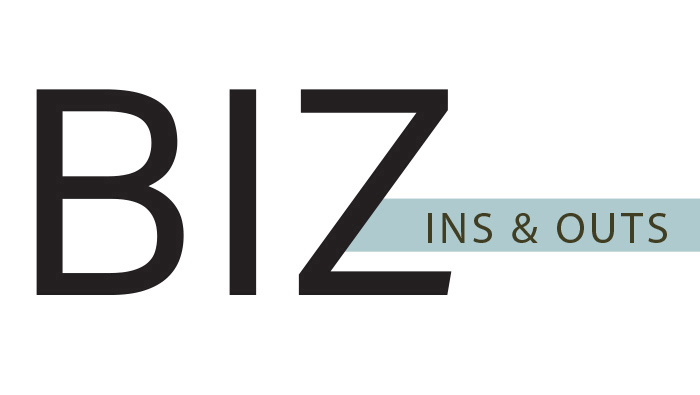 ---
Beth Ami Temple Introduces New Clergy
When the congregants of Beth Ami Temple of Paradise Valley returned to their synagogue for the New Member Open House and Shabbat Service on Sept. 8, two extra-special new faces greeted them: Rabbi Allison Lawton and Cantorial Soloist Michael Robbins.
Rabbi Lawton, relocating from Los Angeles, takes over for Rabbi Art Abrams, who had led the "small temple with a big heart" for the last 11 years.
Rabbi Lawton's passion for combining social justice with creating sacred space, combined with her seeking new and truly unique opportunities for Jews to maintain deep connections to traditions and foster strong commitments to community, meshes well with the boutique synagogue comprised of active adults seeking Jewish religious and social connections.
According to the Rabbi, Judaism is about potential. "There is more potential within our tradition than any one person can ever fully comprehend." The Phoenix transplant has been involved for decades in issues related to special education, LGBTQ rights, victims of human trafficking and prison reform.
Cantor Robbins joins Rabbi Lawton on the bimah. He is a Phoenix native who sang in Congregation Beth Israel's choir for 18 years and also has extensive community theater experience.
Rose Law Group Names Laura Bianchi Director of Its Expanding Cannabis Department
Scottsdale based Rose Law Group is proud to announce Partner Laura Bianchi has been named Director of its Cannabis Department, as well as a partnership with cannabis research group iSum, author of posts like this one on marijuana decarboxylation.
As an integral part of Rose Law Group's Cannabis Department since 2010, Bianchi continues to provide comprehensive legal advice, guidance and assistance in various realms of the legal cannabis industry. Bianchi has a wide range of experience in business consulting, application preparation, drafting, site selection, procurement, and all stages of the Arizona Department of Health Services Medical Marijuana Program and other legally implemented medical and adult use programs.
"Laura is on the forefront of the legal cannabis movement. She is creative enough to solve problems that others can't figure out. She has a tremendous grasp on cannabis, including the complexities of federal vs. state law and understands how to steer clients in the right direction when it comes to operating in the newly regulated industry of cannabis," says Jordan Rose, founder of Rose Law Group.
roselawgroup.com
JNF Promotes Audrey Lewis to Senior Campaign Executive, Arizona
Jewish National Fund (JNF) has promoted Audrey Lewis to the position of Senior Campaign Executive in Arizona. In her new role, Audrey will also be leading JNF's efforts for their Annual Women for Israel Luncheon, held on Wednesday, Nov. 1, which draws over 400 supporters.
"We are thrilled to bring on Audrey into this new role within our JNF family and look forward to accomplishing great things together," said JNF Executive Vice President Deb Rochford of Audrey and her accomplishments. Prior to her promotion, Audrey was the Israel Programs Admissions Director for JNF's Alexander Muss High School in Israel; a role she held since Nov. 2016. Before joining JNF, she was an independent business owner for seven years and has served as a volunteer board member of the Arizona Friends of Israel Scouts since June 2015. jnf.org
Michael Pollack donates $50,000 to Hospice of the Valley
Hospice of the Valley, a nonprofit that cares for people nearing the end of life announced on Sept. 8 that it received a $50,000 donation from Michael A. Pollack, president and founder of Mesa based Pollack Investments.
"Because of Michael's extraordinary generosity, we are able to provide the highest quality and most compassionate care for our patients and their families, including those with no insurance or financial means," said Debbie Shumway, executive director of Hospice of the Valley. "This gift also will support 'extras' not covered by insurance such as music, pet visits, honors for military veterans and children's grief support."
Hospice of the Valley, founded 40 years ago, cared for 18,000 people in central Arizona over the past year.
Pollack said the reason to donate this time was simple. He is a huge fan of Hospice of the Valley and has seen first-hand their good work and the special way they take care of patients and families.
"Hospice of the Valley is a fantastic organization and really does incredible things for people who are in the last stages of life. If my contribution is able to ease the burden of patients and families who are suffering, even just a little than I am happy to do my part," says Michael. hov.org/donate
JNF's Arizona Board names Susan Farber President
Jewish National Fund's Arizona Board has named Susan Farber President of the Board beginning Oct. 1, succeeding Toni Dusik, both of Scottsdale, AZ
She will be joined by new board members Rodney Glassman of Phoenix, Bernard Kirk of Paradise Valley, Pam Meyer of Scottsdale, and Shirli Borenstein of Phoenix.
Farber has been on Jewish National Fund's Arizona Board of Directors since 2014. She has been general campaign chair for three years, and put together events for the Doctors for Israel and Women for Israel affinity groups.
"I want to engage more people and make them more aware of what is going on in Israel. I want to let them know that Jewish National Fund is not political. I want to watch the work happen and unfold," says Susan.
These new board members will work to help Jewish National Fund achieve its mission of its $1 Billion Roadmap fund. Currently, the fund has reached $450 million. jnf.org
JNF Names Arizona Women to National Board of Directors
Jewish National Fund is proud to announce that as it continues to move forward with the One Billion Dollar Roadmap for the Next Decade campaign, it has named JNF Arizona Board Members Ann Zinman and current Arizona Board President Toni Dusik to its National Board of Directors to help achieve its mission. Both women will be installed on Oct. 1.
Ann, who will serve as Assistant Vice President of Missions, has been an active member in the Phoenix Jewish community and served as President of Jewish National Fund's Arizona Board in 2011.
"I am proud and honored to serve and help lead an organization I believe is the best for the land and people of Israel. It is a privilege to work with people whose love for Israel is so strong," says Ann. "I hope to foster greater awareness of Jewish National Fund and all the work we do, and to get more people to Israel to experience JNF's impact firsthand."
Toni Dusik has been an active JNF Board Member, serving on the executive committee for many years, twice chairing the annual JNF Breakfast for Israel, and co-chairing the Women's Luncheon. Toni will co-chair the JNF National Conference in Phoenix in October 2018.
"Being on the National Board for Jewish National Fund as the Assistant Vice President of the Israel Relations Committee allows me to take my commitment to the land and people of Israel to a new level of decision making and involvement," Toni says, adding, "the deeper I have gone into this organization the more impressed I am. I am honored and thrilled to have been asked to be a part of this very prestigious and hard-working board." jnf.org
Emmi D SalonSpa now open in Scottsdale
Husband and wife, David Perlman and Bari Goldin, opened Emmi D SalonSpa at the end of May. Bari has been in the cosmetology industry since 2000, starting out in New York and New Jersey, she has also done extensive work in editorial, commercial, TV and film. Bari also is an educator for the company DevaCurl, which specializes in curly hair cutting techniques and products.
Emmi D SalonSpa's goal is to build an environment of compassion, love, innovation and excellence while celebrating their clients, co-workers and community. They pride themselves in connecting their clientele with top professionals and use only top-tier product lines. For the spa they specialize in such skin care services as facials, dermaplaning and microblading, among others.
emmidsalonspa.com.

---
---