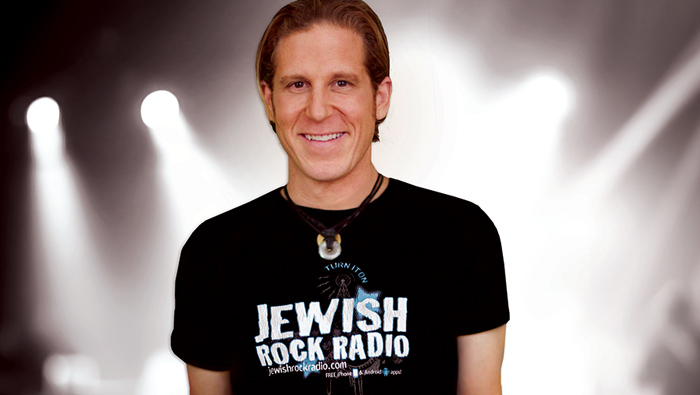 ---
The rich diversity of Jewish music comes alive for music lovers of all denominations and levels of observance at this fall's 4th Annual Desert Gathering Jewish Music Fest. Roots rock, soul, Americana, classic rock and traditional Jewish song are among the musical styles showcased at the free outdoor community gathering on Sunday, Nov. 6, noon-5 pm at Steele Indian School Park in Phoenix.
"This year's festival will bring together people from all different segments of the community through the powerful medium of music," says Todd Herzog, three-time performer and founder of the Desert Gathering Jewish Music Fest.
"It will be a day to unite all of Phoenix's Jewish population and music lovers of all backgrounds and religions in a show of community and togetherness, not divisiveness and otherness," explains Herzog, cantorial soloist at Temple Solel in Paradise Valley.
Providing the music to back up this lofty yet attainable goal is world-renowned singer Rick Recht, one of the most celebrated Jewish artists of modern time and a pioneer of Jewish rock music. Recht has elevated the medium of Jewish music as a powerful and effective tool for developing Jewish pride and identity and was featured in TIME Magazine's "10 Stars of the New Jewish Music" in 2013.
Also performing at the festival is singer-songwriter Joe Buchanan. Hailing from Houston, Buchanan combines the feel-good, toe-tapping elements of country, roots rock and folk genres of his Texas upbringing, with his love of the complex melodic and harmonic character of Jewish music and his goal of fostering community to create Jewish Americana.
"I look at music like a conversation. It can speak to where we are in our lives and help bring folks closer together, which is something I think we need," says Buchanan, who converted to Judaism. "I think it's easy sometimes to feel alone, and music can be a great way to help build connection – whether that's relating to a struggle or celebrating something beautiful together – or strengthen a connection to our beliefs."
The festival offers a variety of food vendors and artisans. Expanded participation from community religious schools and synagogues and local cantors provide a plethora of homegrown talent. PJ Library is sponsoring PJ Ark-ade, which includes family-friendly activities like face painting, rock walls and arts
and crafts for younger folks.
The festival returns to the amphitheater side of Steele Indian School Park for a more intimate performance venue and natural hillside seating. The open-air environment has no walls, both literally and figuratively. "This is a festival that tears down the barriers that so often divide the community. For that reason, and so many more, it should not be missed," says Herzog.
The DGJMF, founded in 2013, celebrates Jewish music, culture and community and saw over 2,000 attendees last year. Free general admission tickets are available with advance online RSVP. VIP festival passes include VIP tent access, catered buffet, designated VIP seating, commemorative souvenir, preferred parking and meet-and-greet opportunities with musical talent.
4th Annual Desert Gathering Jewish Music Fest
WHEN: Sunday, Nov. 6, noon-5 pm
WHERE: Amphitheater at Steele Indian School Park, 300 E Indian School Road, Phoenix
COST: Free general admission with advance reservation; $75 for VIP ticket package
INFORMATION: 480-425-0700 or
info@desertgatheringaz.org
WEBSITE & TICKETS: desertgatheringaz.org

---
---