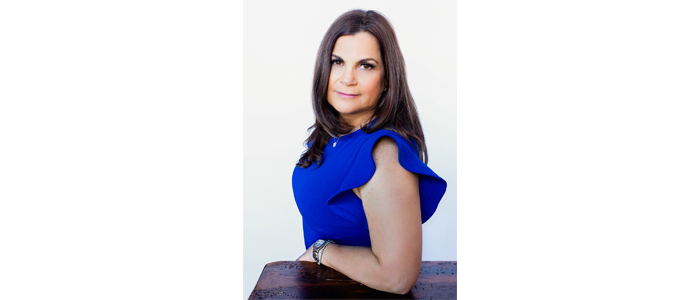 ---
Pictured above: Ronit Urman
The National Association of Women Business Owners was founded in 1975 and is the unified voice of more than 10 million women-owned businesses in the United States. NAWBO is the only dues-based organization representing the interests of all women entrepreneurs across all industries, and with chapters across the country.
The organization started to advocate for and empower women, and that is still true today. In 1988, NAWBO was an instrumental proponent of the Women's Business Ownership Act, also known as HR 5050. This legislation allowed women entrepreneurs to obtain a business loan without needing a male cosigner.
NAWBO retains a voice in Washington, D.C., today when it comes to small businesses. The voice is especially relevant given the tremendous growth of women-owned business in the United States.
Ronit Urman is the current president of the NAWBO Phoenix chapter. Ronit and her husband, Eitan, own Urman Enterprises, LLC, a real estate and property management company. They started their business in 1992 after moving to the Valley from Montreal, Canada, in 1991.
Ronit has been involved with NAWBO for more than five years. "I started as a member, and they asked me if I would like to take part in the mentoring program, which I said I would be honored to," she says. "I saw how the mentees were developing with the experience and collaboration of other women business owners; and then I was asked to be on the board."
Once on the board, she became treasurer because of her accounting background. She then worked with the past president before she took on the role herself. When her term is up in June, she will work with the new president to make the transition easier.
The mentorship program lasts nine months and matches mentors and mentees. The mentors are business owners who have worked in business full-time for many years. "It's a strategic, award-winning program," says Ronit. "We start (with the mentee) by setting up goals – personal and business – and then how to achieve them."
They cover everything from marketing to legal issues. The mentees and mentors work one-on-one and then come together as a group in what's called the "mastermind.
"We teach them how to collaborate, how to work with one another and gain from the connection that other people have, and share experiences," says Ronit.
The NAWBO monthly business program includes time to visit and connect before a speaker presents a business topic. Then the group has table discussions.
"We have table discussions where you connect with the other women that are sitting at your table, so it's not as awkward as going into a networking event. You really are connecting," says Ronit.
There are also Neighborhood NAWBO groups in Desert Ridge, Scottsdale and the East Valley where smaller groups of about 20-25 women can get together. "It's a very cozy and comfortable atmosphere to learn about everybody's business," comments Ronit.
Ronit believes that her experience at NAWBO has made her a better employer overall. "I think my leadership skills have improved tremendously – I definitely got out of my comfort zone," she says. "It's a very safe environment to ask questions and connect with people and share your frustrations or challenges and rely on their experience – it just makes you think differently, and it opens your eyes to other things."
She has found her time as president very rewarding. "I'm at the stage of my life where my kids are grown and successful and out of the house, and now it's time to give back. I enjoy that. I still work full time, and I enjoy the business."
Ronit is also proud of the fact that one of her mentees was able to grow so much in a couple of years that she needed her own space. "I helped her identify and negotiate a space," she says. "It's a pleasure to see with my recommendations and feedback she reached her goals."
NAWBO is having a Spring Membership Drive until April 30. Save $25 when you join and receive a complimentary vendor table at one of their regular monthly business programs. For more information, visit nawbo.org/phoenix.

---
---