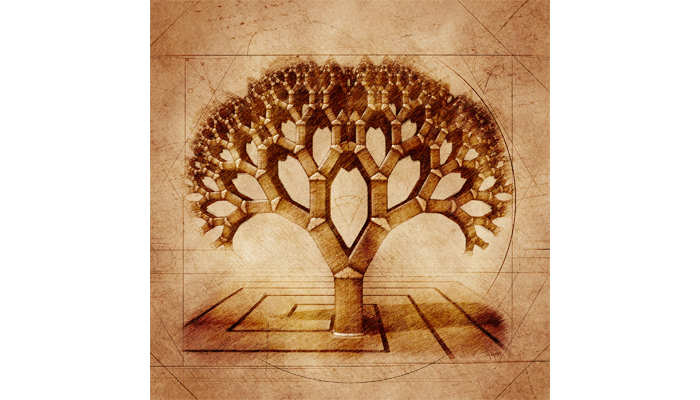 ---
Photo: Michael Pierre Price's print "Albero Vitruviano" is one of the pieces on exhibit.
Seventy-four artists, including the 12 members of the Five15Arts @ Chartreuse art collective, will display their work in the Eighth Annual Five15Arts to the Power of Five invitational exhibit. The opening is First Friday, July 5, at 1301 NW Grand Ave in Phoenix.
Each collective member invited five guest artists from the Phoenix metropolitan area to submit art work. Two-dimensional art work must be 12 by 12 inches. The base of three-dimensional work must fit within a 12-inch by 12-inch footprint. The exhibit will feature a variety of materials, styles and subject matter, all conforming to the size requirement.
The current roster of Five15Arts @ Chartreuse collective are: Daniel Friedman, Sylvia Frost, Deb Hodder, David Knorr, Marlys Kubicek, Yunie LeNoue, Daniel Prendergast, Michael Pierre Price, Susan Risi, Joan Thompson, Marissa Vidrio and Wendy Willis.
The 62 guest artists for this year's show are: Marco Albarran, Donna Atwood, Tiffany Bailey, Harold Baldwin, Joyce Baldwin, Sara Reinstein Becker, Sandy Blain, Kimberley Boege, Brent Bond, McKenna Connelly, Barbara Kemp Cowlin, Monica-Gisel Crespo, Gina DeGideo, Esmeralda
DeLaney, Josh Ewbank, Edgar Fernandez, James Gamblin, TaLisa Garcia-Lopez, Louis Giordano, Laura Cohen Hogan, Eric Hodgins, Stu  Hodgins, Jim Holbert, Anne Howey-Falvey, Elaine Huck, Monica Johnson, Luster Kaboom, Kris Kollasch, Jane Kelsey-Mapel, Charles Kurre, Michael Leeder, Harold Lohner, Sandra Luehrson, Cydnei Mallory, Kyllan Maney, David Manje, Mark McDowell, Mary Meyer, Neil A. Miller, Allison Easlon Moyers, Ellen Nemetz, Danny Neumann, Farraday Newsome, Marnelle North, Paulette Olive, Ann Osgood, Linda Parker, Dan Pederson, Joe Ray, Jeff Reich, Tess Mosko Scherer, Lorraine Schwer, Jeff Slim, Lynn Smith, Chelsie Tamala, Roger Thomas, Trilby VanDeusen, Claire Verstegen, Sandi Whyman, Danielle Wood, Frank Ybarra, Jeremy Yocum.
The gallery is open 6-10pm on First Friday, July 5 and August 2nd, and Third Fridays, July 29th and August 16th. Other Fridays and Saturdays in July & August, the gallery is open 6-9pm. The gallery is also open by appointment: five15arts@gmail.com.
Five15Arts@Chartreuse, 1301 NW Grand Ave, Phoenix, AZ 85007

---
---