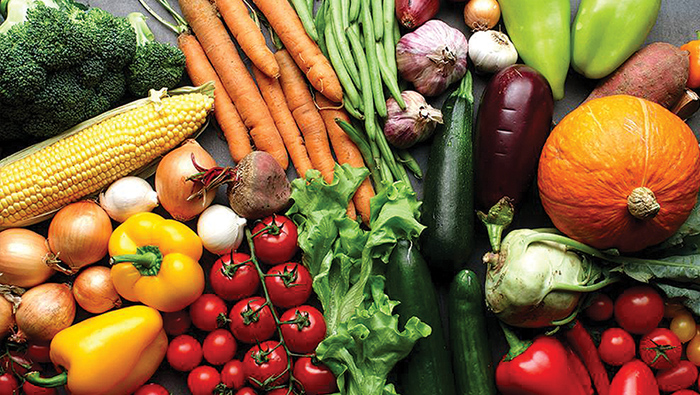 ---
Fall in Arizona is when the farmers markets in the Valley get back into full swing. These markets are not only a great way to get out and enjoy the cooler weather, but they are also an excellent opportunity to turn a fun, family outing into a learning experience.
On a trip to the local grocery store, if may be a difficult concept for your child to understand where all that food comes from in the produce department. At a farmers market, they can meet the actual farmer who grew the fruits and vegetables and ask them questions. It helps them to make connections between the food they eat and where it comes from. They might discover a fondness for a new food that they sample at the market, or realize that tomatoes taste entirely different when they were picked hours earlier.
Fresh produce is not the only thing that is for sale at the farmers markets. Other food items include meat, fish, dairy products, honey, jellies, salsas, snacks, pickled items, sauces, artisan breads, cakes and cookies. There are also non-food vendors at some markets, selling bath and beauty products, clothing, jewelry, furniture and more. Many offer activities for the kids and themed markets around holidays.
There are farmers markets all over the Valley from Ahwatukee to Verrado, so chances are good one is happening close to you this weekend. We have compiled a list to make them easy to locate.
Ahwatukee Farmers Market
4700 E. Warner Road, Phoenix
Located in the parking lot of the Ahwatukee Community Swim & Tennis Center
Sundays 9 am-1 pm Oct.-May; 8-11 am June-Sept.
facebook.com/AhwatukeeFarmersMarket
Anthem Farmers Market
42424 N. Gavilan Peak Pkwy, Anthem
Sundays 9 am-1 pm Oct.-May; 8-11 am June-Aug.
facebook.com/AnthemFarmersMarket
Carefree Farmers Market
101 Easy St., Carefree
Located at Carefree Desert Gardens
Fridays 7 am-1 pm year-round
carefree.org
Farmers Market North Scottsdale at Troon North
10037 E. Dynamite Road, Scottsdale
1st & 3rd Saturdays 9 am- 1 pm Oct.-May
8711 E. Pinnacle Peak Road, Scottsdale
2nd & 4th Saturdays 9 am-1 pm Oct.-May
farmersmarketnorthscottsdale.com
Gilbert Farmers Market
222 N. Ash St., Gilbert
Saturdays 8 am-noon Oct.-March; 7 am-11 am April-Sept.
gilbertmarket.com
Glendale Farmers Market
NEC of 59th Ave & Myrtle, Glendale
Every other Saturday 9 am-1 pm Oct.-May
glendalefarmersmarket.org
Goodyear Community Farmers Market
3151 N. Litchfield Road, Goodyear
Saturdays 9am-noon Oct.-May
goodyearaz.gov
Litchfield Park/Wigwam Farmers Market
300 W. Wigwam Blvd., Litchfield Park
Sundays 9:30 am-1:30 pm Nov.-April
facebook.com/Wigwamfarmersmarket
Maryvale Farmers Market at El Oso Park
3451 N. 75th Ave., Phoenix
Saturdays 8 am-noon Oct. & Nov.
facebook.com/MaryvaleFarmersMarketatElOsoPark
Momma's Organic Market
9744 W. Northern Ave., Peoria
Located in the Park West shopping center
Saturdays 9 am-2 pm Sept.-April
mommasorganicmarket.com
Old Town Farmers Market
3806 N. Brown Ave., Scottsdale
Saturdays 8 am-1 pm Oct.-June
experiencescottsdale.com
Open Air Market at Phoenix Public Market
21 N. Central Ave., Phoenix
Saturdays 8 am-1 pm Oct.-April; 8 am-noon May-Sept.
phxpublicmarket.com
Roadrunner Park Farmers Market
3502 E. Cactus Road, Phoenix
Saturdays 8 am-1 pm Oct.-May; 7 am-11 am June-Sept.
facebook.com/RoadrunnerParkFarmersMarket
San Tan Valley Farmers Market
2505 E. Germann Road, San Tan Valley
Located at Combs High School
2nd Saturday of the month 7 am-2 pm
santanvalleyfarmersmarket.com
Sun City Farmers Market
16820 N. 99th Ave., Sun City
Thursdays 9 am-1 pm Oct.-May
facebook.com/Sun-City-Farmers-Market
Uptown Farmers Market
5757 N. Central Ave., Phoenix
Wednesdays 9 am-1 pm Oct.-April; 8 am-noon May-June
Saturdays 9 am-1 pm Nov.-April; 8 am-noon May-Oct. (held indoors June-Aug.)
uptownmarketaz.com
Verrado Farmers Market
4239 N. Village St., Buckeye
Sundays 10 am-2 pm Nov.-May
verrado.com

---
---