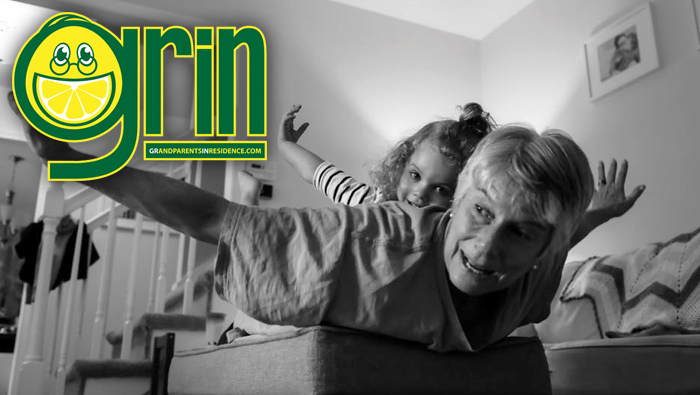 ---
For years, Suzi Hileman had an idea in her head. Why not connect grandparents with school children who were missing out on that relationship?
Grandparents in Residence, or GRIN, came to life following the Jan. 8, 2011 Tucson shooting, when Suzi was shot three times while holding the hand of 9-year-old Christina-Taylor Green. The two friends and neighbors were discussing the three branches of government, excitedly waiting to talk with U.S. Rep. Gabrielle Giffords at a "Congress on Your Corner" event in front of a Northwest Tucson Safeway.
On that tragic day when shots rang out, Christina was one of six people killed by gunman Jared Lee Loughner. Giffords, along with 12 other innocent bystanders, survived the assassination attempt.
"I'm not a hero for not dying," says Suzi. "I'm a living, breathing representation of the fact that you can get knocked down and get back up." But she adds that she couldn't do it alone.
Eight months later, she gathered her friends as volunteers to bring hugs, books, songs – and mostly positive contact – to children in Tucson's Amphitheater School District, where many of them come from low-income families. They are also immigrants or children of teenage parents.
A retired social worker who's Jewish, Suzi was committed to healing – both physically and emotionally – though she will never fully recover from losing Christina.
On Aug. 25, 2011, around 12 GRIN volunteers showed up at the Prince Elementary School to read to students. GRIN has since expanded to Amphitheater Middle School and Oro Valley's Copper Creek Elementary School, where one project was simply buying pillows for the school's reading room. Some GRIN members donate money.
The organization hopes to provide exposure to the kinds of activities that middle-class children may take for granted. Structured exercise is also part of a larger program linking classrooms with mentors, artists, readers and homework helpers.
Known as "Grandma Suzi" to students, Suzi finds out what teachers need then goes to work to make sure they get it. GRIN has sponsored a Valentine's Day luncheon for teachers, but most events provide enrichment to classrooms and encourage one-on-one communication.
Grandma Suzi often walks around the perimeter of the playground, inviting a lone child to "come and walk with me." When she is asked why she "walks funny" (with a limp), she replies, "I'll tell you, but it's a very sad story. A young man who didn't know [how] to use his words to solve a problem was very angry and he shot people. And I got shot in the butt." She adds that "whenever you say the word 'butt,' 5-year-olds laugh. It takes the edge off." Then she shows them the bullet hole in her shoulder, another place she was shot.
Suzi says that when she tells kindergartners that her friend Christina died, "it's hard for them to believe. Then they say, 'My brother, or sister, or aunt, or dad got shot.' This resonates with a lot of kids."
Kids may need a hug, a song or stickers – or for Suzi to tell them, "Don't hide your sadness," which may work both ways. When she was once asked if she was "the grandma for the whole school" and if she would be back the next year, Suzi replied with enthusiasm, "Oh, yeah!"
Suzi would like to sign up more volunteers. "It's hassle-free volunteering," she says. "Anything you're enthusiastic about will appeal to kids. Be inventive. Wouldn't it be great to coordinate seven volunteers to show up on the same day to read The Lorax by Dr. Seuss at all seven kindergarten [classes] at Prince Elementary?"
The former social worker has found her own way to heal through GRIN: "It's impossible to be sad when you're around little kids."
To get involved with GRIN, contact Suzi at suzi@grandparentsinresidence.com. To volunteer in the public school system, a fingerprint clearance card is required from the Arizona Department of Public Safety. Visit azdps.gov/services/public/fingerprint for more information.
Photo courtesy of jpetersenphotography.com

Sheila Wilensky is a writer, editor and educator living in Tucson.

---
---