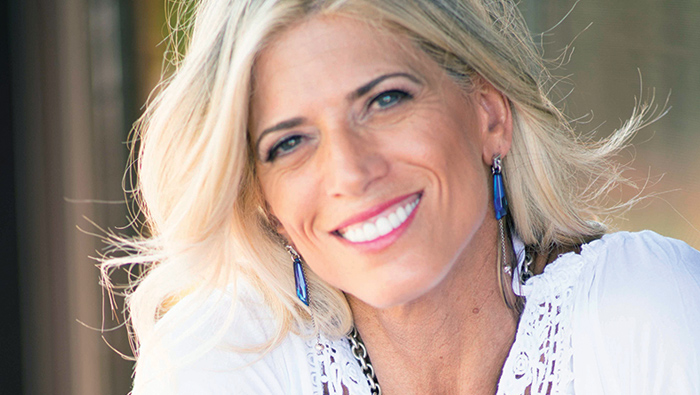 ---
Ilana Lea, the founder and owner of Enerjoy Fitness in Scottsdale, teaches women of all ages the importance of a healthy body – and the peace of mind that follows. Ilana has run her fitness studio for six years, but she has trained people in the Valley, from all walks of life, for 20 years.
"I specialize in lifestyle coaching and fitness training, which means all my clients get into shape for the long term," Ilana says, describing her emphasis on lifestyle changes that lead to physical and mental health.
Ilana's lifelong interest in fitness started early. "Since the age of 12, I've always wanted to educate people about fitness," says Ilana. "I was always [fit and] active myself and I believe it is my calling in life…to help other people get there, too!" She studied in Israel, where she received her B.A. in physical education. She also competed in aerobic competition (a competitive sport originating from traditional aerobics), becoming a national champion in Israel.
Ilana has been participating in fitness and figure competitions for over 20 years and encourages women of all ages to do the same. At Enerjoy, even women in their 60s and 70s compete in figure competitions where, unlike bodybuilding, the emphasis is on muscle definition, not size. "This is my theory and it's proven me right. I get women on stage with almost nothing on. I persuade people, but they're always happy they did it!" says Ilana. "For me, it's not about winning, though if they win a medal, that's great. It's about stepping up and getting healthier and feeling better about yourself."
Ilana helps clients of all ages foster the right attitude toward physical fitness. "Given the right nutrition and correct exercise in the right environment, I feel the physical body can get better and better and healthier and healthier. I see that in myself and in my clients," many of whom are over age 60. Her oldest client is 80.
"You have to know how to build [clients] up to it," says Ilana. At Enerjoy, "they feel safe and [are reassured] that they aren't going to hurt themselves." She provides a supportive environment where women can encourage each other and commit to establishing a healthy lifestyle without the attitude of a "quick fix. That is not my thing," says Ilana.
Ilana supports her clients in all areas of health and wellness. Enerjoy staff include a nutritionist, a naturopathic doctor and a professional stretcher to help prevent injuries. She encourages clients, particularly those in their 40s and 50s, to be aware of common hormonal changes that can sometimes affect their fitness progress. She also offers private and small-group training, fitness and nutrition geared toward competition and kickboxing.
While Enerjoy emphasizes the development of healthy physical fitness habits, Ilana also stresses how she and her trainers encourage a healthy attitude about body image and physical appearance. She notes that society can be cruel to women over 40, making them feel they're "not as special, not as beautiful, not as alive, not wanted as much. I'm constantly telling them, 'Look, you guys, it's not true.' You need to see that you're beautiful and better than ever. It doesn't matter what society thinks."
Enerjoy attracts women of all ages for good reason. Ilana celebrates the human body and the beauty of every individual. "I have a strong passion for the human body and the capacity to see beauty in everybody," she says, noting that "everything gets better" with a sustained commitment to lifelong fitness and a healthy lifestyle. "As long as you're breathing, you can make these changes!"
Enerjoy Fitness is located at 16447 N. 91st St., Suite 104 in Scottsdale. Call 480-510-8547 or visit enerjoyfitness.com.

---
---