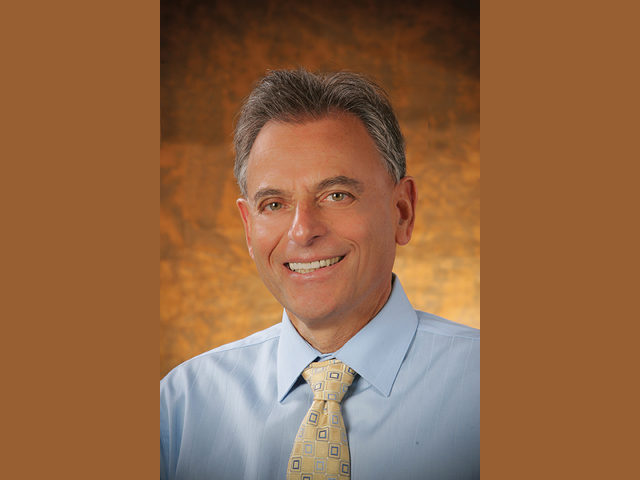 ---
Neal Cash is a realist about behavioral health. When Cenpatico Integrated Care rode into Tucson, he and Community Partners of Southern Arizona changed direction. The Centene Corporation, a Fortune 500 company, owns Cenpatico.
For 18 years Neal served as CEO/president of CPSA. As a nonprofit community-based agency, which managed treatment of serious mental illness through its local providers, CPSA was the Regional Behavioral Health Authority for Pima County from 1995 to 2015.
Cenpatico, which consolidates general medical care and behavioral health services across the United States, was awarded the new RHBA contract by the Arizona Department of Behavioral Health Services in 2015.
"We could have shut our doors or value what we've already done," says Neal.
CPSA kept its doors open and became Community Partners, Inc., transitioning from managing to providing treatment for serious mental illness. In addition, CPI offers support, wellness programs, rehabilitation and substance abuse prevention programs to its clients. The agency runs two 16-bed residential facilities in Tucson, Desert Garden for crisis intervention and Desert Mountain for critical longer-term care.
Advocating for those without a voice, those marginalized individuals, has been key to Neal's career choice. A Brooklyn, N.Y. native who grew up in housing projects until age 13, he graduated from Syracuse University in 1972. That year he came to the University of Arizona to earn a master's degree in rehabilitation counseling.
"My grandparents emigrated from Russia in the early 1900s," says Neal. "My dad was a marine in World War II, and later worked as an air traffic controller. Mom took in some secretarial work at home. My parents weren't overly religious, but they taught me Jewish values that are part of my DNA."
Now a grandfather in his mid-60s, he and his wife belong to Congregation Chaverim in Tucson. Although he became a bar mitzvah in a Conservative New York. synagogue, these days he's mostly non-practicing.
His passion is about improving mental health care for all. "What do you need?" has been Neal's typical question interacting with behavioral health providers.
When Cenpatico became the county's RBHA, Neal switched roles from CEO of CPSA to a board member and consultant of CPI. As chief strategy officer, he now focuses on acquisitions and advocacy for behavioral health in Arizona, talking mental health needs to legislators and the many contacts he's made over the years.
And Neal touts the new agency he helped to create, which Cenpatico manages.
The agency acts as the preferred housing provider for Cenpatico, recognizing that long-term housing stability is essential for the recovery of people with serious mental illness.
"We even visit high utilizers of mental health care in their homes," notes Neal.
Striving to expand their scope, CPI's first acquisition in March was Assurance Health and Wellness, founded by Fletcher McCusker, another mental health advocate in Tucson.
"We initially set them up. We've been a catalyst for an integrated model, although we didn't provide general medical care," says Neal.
Mutually beneficial to both entities, the acquisition afforded CPI a greater presence throughout the state. Assurance – with clinics in Tucson and Phoenix, and in rural areas from Yuma to Bisbee – was the first integrated care clinic licensed in Arizona, meaning primary contact care is combined with mental health services under one roof.
"Health care has to be a right, not an entitlement," says Neal, "and it's inclusive of the mind and body. The brain is one of our organs."
For Neal, his continued commitment stems from "remembering my roots and how important it is to leave the world a better place. I've been very fortunate to pursue a career that has allowed me to do that."
For more information on the services offered by Community Partners, Inc., visit communitypartnersinc.org.

---
---