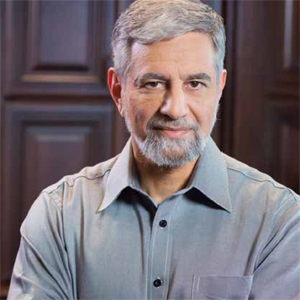 ---
Steve Gaynor will be facing Democrat Katie Hobbs for the position of secretary of state in the Nov. 6 general election. He defeated incumbent Michele Reagan in the Republican primary on Aug. 28.
Although a newcomer to the campaign trail, Steve has lived in Arizona for 37 years and has been a successful businessman since he purchased a small printing company in west Phoenix in 1988. In the early 2000s, he bought a printing plant in Denver and started one from scratch in Los Angeles. By 2007, the company had grown to about 350 employees and approximately $50 million in sales. That year he sold the Denver and Phoenix plants, leaving him with a commercial printing plant in Los Angeles which he still owns.
"I took a look at the office, what the secretary of state does, and I matched that up with my business background – what I know and know how to do. I found that it was a pretty good match," says Steve when asked why he chose to run for this particular position.
The secretary of state is the chief elections officer of the state. The person in that role oversees the elections that are conducted by the country recorders and election directors. They are also first in line to succeed the governor if he was to leave the office early.
In Maricopa County, here have been administrative and technical problems in past elections, and Steve aims to work with the county recorders and the election directors to help facilitate improvement.
"I view the secretary of state office as a turnaround. Similar to a number of corporate turnarounds I've done in my career," states Steve. "It's an underperforming organization that hasn't served its customers too well, and it just needs to be fixed."
The "organization" has about 200 employees and a budget of about $25 million. "Having run business organizations for 35 years, I understand hiring, firing, motivating, capital expenditures and how to evaluate them," says Steve. "There are a lot of skills that are applicable in the executive branch that I bring from business that will help."
Steve also knows how to "reach across the aisle" and, if elected, plans to include people from all political parties to work in the office with him. "The election is partisan, but the job is not," says Steve of the secretary of state position. Before his campaign, he was very involved with AIPAC – The American Israel Public Affairs Committee, a bipartisan organization, where he worked with people of "all political persuasions."
Another critical area that Steve wants to address is cybersecurity. "There's a number of bad actors that would like to disrupt our society and our elections," he says. "It's an area that I've done work in for a long time, and it's important because we are in the information age where it is possible for people to disrupt our way of life."
His concern is about some of the smaller counties that have fewer resources, making them more vulnerable. "If somebody wanted to penetrate the state, they would try to do it from the point of least protected," says Steve. In a recent congressional report, Arizona scored as one of the most vulnerable states to a cyber attack, Steve's goal is to change that statistic.
He has made it a point to travel to these smaller counties to learn as much as he can about the election issues in Arizona. "I've been an Arizona resident for 37 years, and I've learned more about the state in the last 12 months than in the previous 36 years," he jokes.
His resides in Paradise Valley with his wife of 31 years, Dorothy. They have three adult children, all of whom have attended college in Arizona and live in the Valley.
Even though he has been in politics only a short time, Steve is passionate about fixing Arizona's election cycle. "Elections are really important to our society," he says. "You want someone to fill out a ballot and feel confident that their vote is going to be counted and handled properly."
For more information, visit gaynorforsos.com.

---
---