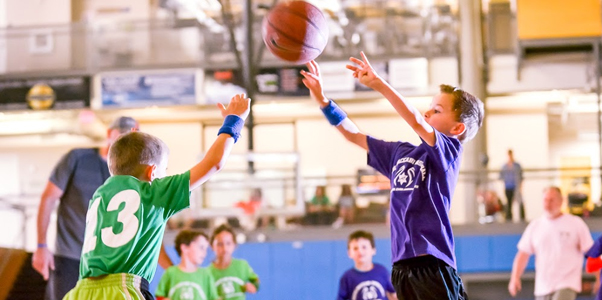 ---
The Valley of the Sun JCC is hosting its inaugural Jeff Berkowitz youth basketball clinics on Aug. 19 and 26.
The clinics are geared towards boys and girls grades Pre-K through 7. Youth learn fundamentals and techniques to improve their game, as well as how to be a champion on and off the court.
The clinics are led in partnership with Ventura Basketball Academy coaches and The J's professional sports staff and presented in partnership with Steptoe & Johnson LLP.
"These clinics are not just about learning basketball fundamentals but also learning to be an athlete with a purpose," said Alex Sachs, director of sports. "The clinics are part of the legacy of Jeff Berkowitz and how he would help players dig deep and realize that what it means to be an excellent player is also what it means to be an excellent human being."
Jeff Berkowitz enjoyed coaching youth basketball at The J for many years, teaching good sportsmanship along with skills for success on and off the court. The Jeff Berkowitz Youth Basketball League was established to honor his memory and to teach youth respect for themselves, their peers and their community "Jeff's Way" through team work, sportsmanship, integrity and hard work.
League registration is open and play begins Oct. 7. Leagues are open to members and non-members. All are welcome, regardless of faith, background or ability.
Limited spots are available. For more information and to register, contact 480-481-7016 or sports@vosjcc.org.

---
---