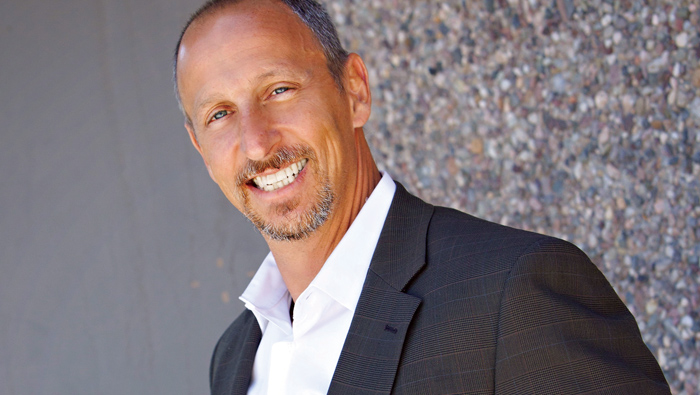 ---
"It has been an honor to lead the JCA, Federation, and The J.  The past five years with the Association have enabled me to expand my reach in impacting Jewish communities. I am so proud of all we have accomplished, and I have truly benefitted from being able to work with so many amazing staff, lay leaders, volunteers and donors. I look forward to staying here in the Phoenix community to pursue opportunities in the private sector while continuing to have an impact on our Jewish community and Israel through volunteer work and philanthropy," says Stuart.
In a statement, Arizona Jewish Life Publishers Cindy Saltzman and Bob Philip said, "We would like to thank Stuart for his leadership, the many contributions he has made to strengthen the Valley's Jewish community, strengthen the ties with Israel and his support for the mission of Arizona Jewish Life magazine."
Here are some of the highlights of Stuart's service:
A 40% growth in the Federation Annual Campaign
$3.1MM raised for reserves for the Ina Levine Jewish Community Campus
Moving Pardes Jewish Day School to the Ina Levine Jewish Community Campus ("ILJCC") and assisting in the raising of over $2.0MM
Creating a strategic focus for the Federation through planning, program creation and funding of three core impact areas: NowGen, Israel Advocacy – multiple programs, and Senior Services – transportation and concierge services
Growth and stability of the Jewish day school system and seven Federation strategic partners: VOSJCC, East Valley JCC, Hillel, Bureau of Jewish Education, Valley Beit Midrash, Jewish Family & Children Services, Council for Jews with Special Needs
Many new community programs and strengthening of many already existing programs, including Israeli Scouts, Youth Group Sports League, and more
Over $1.2MM raised for enhancing the VOSJCC aquatics center plus the creation of the Gottschalk Youth Wing and renovations and upgrades to the Fitness facilities
Raising over $1MM for the VOSJCC in one evening and having the honor of recognizing Bill Levine's contributions to our community
Creation of the Israeli American Council regional offices which has blossomed into one of the top chapters in the country and has engaged hundreds of local Israeli-American families with the broader Jewish community
"We cannot thank Stuart enough for the dedication and impact he has had on the community and our organization over the last five years.  He brought a new strategy and vision that was much needed as we faced the challenges of turning around both of the organizations. As we enter the growth phase of each organization, we will miss Stuart, but, fortunately, we are well-positioned to succeed." said Steven Schwarz, board chair of the JCA.
Stuart's last day as CEO will be January 31, 2017.

---
---