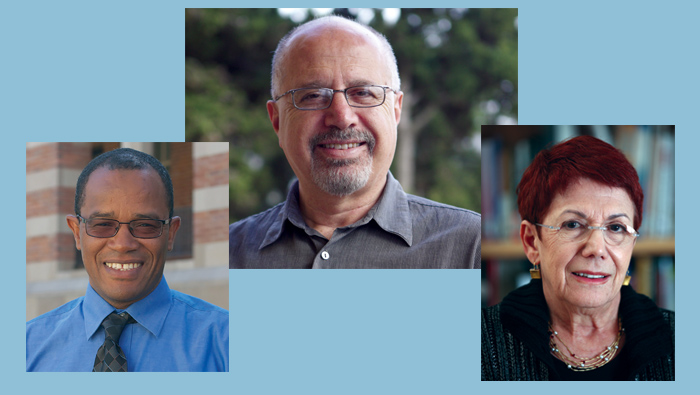 ---
The Second Annual Modern Israel Conference will be held Dec. 4-5 at The University of Arizona. The title for this year's conference is Balancing Unity and Diversity – Israel's Changing Society and Politics.
Guest speakers slated for Sunday, Dec. 4 include the following professors: Dan Ben-David (Tel Aviv University), Aomar Boum (UCLA) and Elie Rekhess (Northwestern University). The speakers for Monday, Dec. 5 include professors: Joel Peters (Virginia Tech University), Shibley Telhami (University of Maryland), Ilan Troen (Brandeis University), Yoram Peri (University of Maryland) and Asher Susser (University of Arizona).
There will be a dinner and a lecture by Professor Anita Shapira (Prof. Emerita, Tel Aviv University) as part of The Shaol & Louis Pozez Memorial Lectureship Series at 7 pm on Monday, Dec. 5.
Since Israel's founding in 1948, the country has changed in almost every respect. The relationship between the Palestinian-Arab minority and the state has undergone profound changes as well. On the one hand, the Arab population has been integrated into all walks of Israeli life. But on the other hand, the relationship has also become more nationally antagonistic, as Israel remains in conflict with its Arab citizens' Palestinian brethren in the West Bank and Gaza.
Initially isolated in a very hostile Middle Eastern neighborhood, Israel now has peace treaties with some of its Arab neighbors and common interests with others. It also has close ties with a few of the non-Arab states of the region. In the international arena, it had close ties with France in the early years, which were replaced by an intimate alliance with the US since the mid-1960s. Though it faced a very hostile Soviet Union in the Cold War, Israel today has amicable relations with Russia, and it has also developed a network of critically important political and economic relationships with India, China and Japan.
This conference will take place in the Grand Ballroom of the Student Union at the University of Arizona, 1303 E University Blvd., Tucson and the conference dinner will be at the Tucson Marriott University Park, 880 E 2nd St., Tucson. The conference runs from 9 am-3 pm on Dec. 4 and from 9 am-4 pm on Dec. 5; with dinner and keynote address at 7 pm. The cost of tickets range from $50-$150 with a discount for students. For more information or to register online, visit judaic.arizona.edu/IsraelConference2016.

---
---