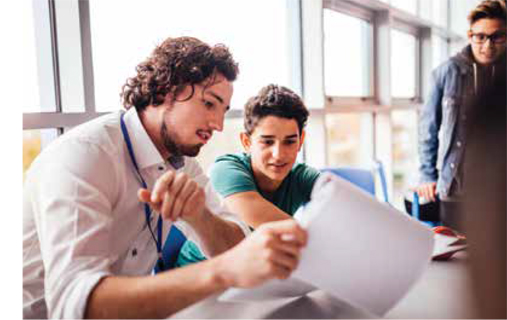 ---
Some children struggle with academics and learning. At Gesher Disability Resources (formerly Council For Jews With Special Needs) their professional staff provides academic supports and recommendations for strategies to help your child succeed in school.
Who could benefit from educational tutoring and consultation? A child who has an IEP, ISP or 504 in school; a child who has academic challenges and needs extra support (executive functioning); or a child who needs to work on their homework assignments.
The educational tutor and consultant is a professional staff member of Gesher Disability Resources who holds a master's level degree and a current state of Arizona special education teaching certificate. She has experience teaching, developing, and setting goals for education plans in Jewish preschools, day schools, religious schools and camps.
After a consultation meeting with parents to determine the child's area of need, a plan is developed to include learning strategies and problem solving.
Tutoring sessions are one-on-one with the student and support materials, recommendations of skill review and regular progress reports to the parents are included.
The fee for this service is $30 per hour, per student.
For more information, contact 480-629-5343 or jill@gesherdr.org.

---
---