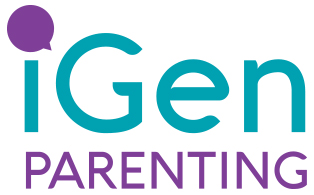 ---
iGen Parenting is a monthly education series for parents of tweens. It provides an opportunity to connect with other parents while learning about important topics facing today's youth.
The idea for iGen Parenting grew out of Marni Steinberg's desire to help a community of parents get information and talk about the issues facing tweens. The hope is that through sharing information, they as parents could support their children's healthy development.
iGen Parenting will bring together experts in their fields to talk to parents about the issues that are troubling them most with raising tweens in today's society.  The eight-part series will offer an opportunity to provide valuable content while connecting you with the community of parents experiencing similar situations with their own children.
The series topics will include; drugs, emotional wellness, anxiety and depression, hate crimes and cyber safety to name a few. This includes one presentation titled "What is Cannabidiol?" helping parents understand the non psychoactive component of marijuana shown to help with anxiety, pain and depression. The presenters come from Common Sense Media, the Anti-Defamation League, Teen Law School as well as a variety of therapists who specifically work with this age children.
The series will be held at the Valley of the Sun JCC with two sessions at Pardes Jewish Day School. You can register for the entire series for $100 or each session for $18 per person. For more information visit igenparenting.com or find them on FaceBook @iGenParenting.
The series topic line up is as follows:
Tuesday, August 20 – How to Reach, Teach and Support Today's Kids
Tuesday, September 17 – Drugs in Middle School
Tuesday, October 15 – Raising Good Digital Citizens While Keeping Them Safe Online
Tuesday, November 19 –  Keeping the Conversation Going with your Tween
Tuesday, January 14 – Your Tween's Mood: When Is It More Than 'Just a Phase'?
Tuesday, February 11 – Suicide Warning Signs
Tuesday, March 24 – No Place for Hate in the Schools (ADL Hate Crime Initiative)
Tuesday, April 21 – Arizona Laws and your Tween: What you don't know

---
---